QuoteWerks Wins 3 Top Rated Awards
QuoteWerks has earned the Top Rated Award for CPQ Software, Proposal Software, and Quote To Cash Software from TrustRadius.
QuoteWerks, the market leading sales quoting and proposal solution, today announced the solution won a "Top Rated Proposal Software Award for 2022", "Top Rated CPQ Software Award for 2022", and "Top Rated Quote To Cash Software Award for 2022" by TrustRadius.

"We're really excited to be recognized by our own users as a software solution that helps so many companies simplify their sales process and see an ROI in a very short time," stated John C. Lewe IV, President, and Founder at QuoteWerks. "At QuoteWerks, we've always prided ourselves in providing a complete, affordable, and easy-to-use solution for automating the sales process for our users, and receiving these awards truly validates our belief that our software makes a difference."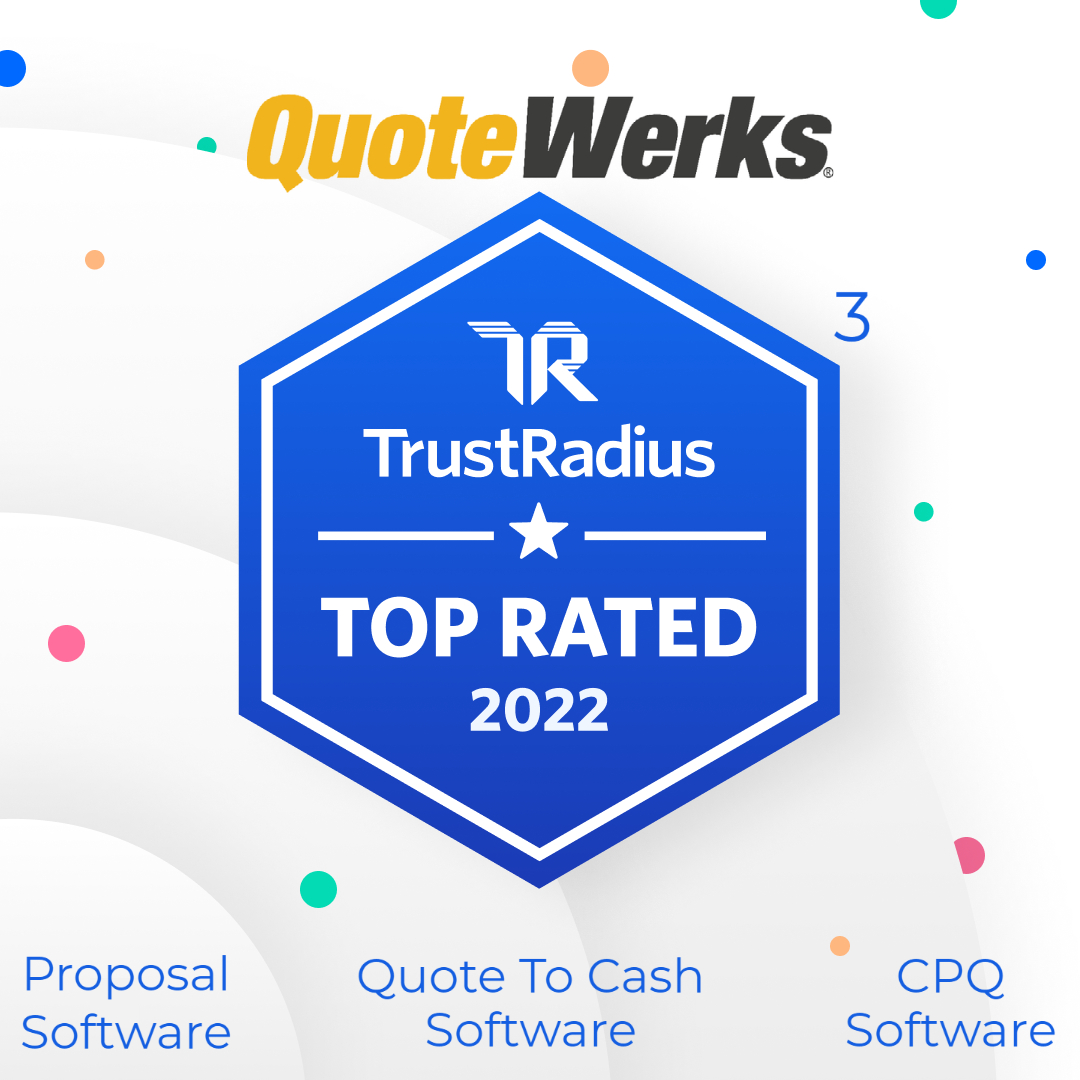 "Buyers have many options when it comes to CPQ software. QuoteWerks has won a Top Rated Award for CPQ Software in 2022," said Megan Headley, VP of Research at TrustRadius. "QuoteWerks earned this Top Rated award based directly on feedback from their customers. Reviewers on TrustRadius value the automation, quote visibility, and improvements to workflow with QuoteWerks."
QuoteWerks has been presented with a Top Rated TrustRadius award for over 5 consecutive years from their reviewers.
Since 2016, the TrustRadius Top Rated Awards have become the industry standard for unbiased recognition of B2B technology products. Based entirely on customer feedback, they have never been influenced by analyst opinion or status as a TrustRadius customer. A detailed breakdown of the methodology and scoring that TrustRadius uses to determine Top Rated winners can be found on the TrustRadius website.
Real Verified User Review:
"We saw the need to acquire QuoteWerks because our quoting system was very manual. Now with this software, we streamline the entire process. The start-up was done very quickly because it had a customer service that accompanied us at all times, and until the entire installation was ready, they did not leave us, and that made us very happy because we knew that if at any time we needed their help, we called them and they helped us right away." Bernadette Johnsen, Senior Account Manager, Arrow Electronics
Visit QuoteWerks' TrustRadius profile for a complete listing of all verified reviews.
Related: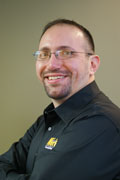 comments powered by

Disqus
The views and opinions expressed on this page are those of the original authors and other contributors. These views and opinions do not necessarily represent those of Aspire Technologies, Inc. QuoteWerks is a registered trademark of Aspire Technologies, Inc. Other trademarks referenced are the property of their respective owners.
Please be advised that Aspire Technologies, Inc. is not your attorney, and this information is not legal advice. This information does not provide, does not constitute, and should not be construed as, legal advice. The information provided was accurate at the time of publishing, but may not be all encompassing. It is for educational purposes only and is not to be acted or relied upon as legal advice. The information does not constitute legal advice and is not a substitute for competent legal advice from a licensed attorney representing you in your jurisdiction.
©1993-2023 Aspire Technologies, Inc.
407-248-1481 (9am-5pm ET M-F)