Integrate, Improve, and Impress November 23, 2015
Creating a quote for a customer sounds like an easy process. The client requests items and services, you find the items, add them to the quote, and deliver to the customer. However, it's not always that easy. How are you sure you are providing the best price? Is the item even in stock? What happens if the customer decides to purchase 30 days later when the price has almost certainly changed?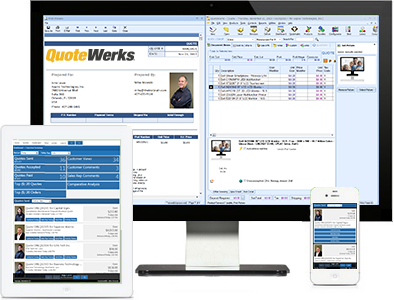 Our President, Founder, and Lead Developer John C. Lewe IV, created QuoteWerks to specifically answer these types of questions for his own VAR / MSP business. Twenty-two years ago, there was not a streamlined, accurate, and easy to use program to create quotes and proposals that also integrated with existing systems. Hence, QuoteWerks was born.
QuoteWerks fits into your current process and systems by seamlessly integrating with the most powerful PSA and CRM solutions, including complete integrations with QuickBooks and Sage 50 US Edition, and direct integrations into IT Distributors such as Tech Data, Ingram Micro, SYNNEX, and D&H. These integrations significantly shorten the creation time for quotes and proposals and easily transfer your important sales data for reporting and forecasting.
Additionally, users can improve the sales process even further with quote and proposal templates, product and service database sourcing, real-time pricing and availability, online delivery and tracking, and many more innovative features.
Finally, the presentation document that QuoteWerks creates will impress your clients. These customizable layouts can be as detailed and professional as needed and include aesthetically pleasing images to enhance and highlight your products and services. QuoteWerks will have your quotes and proposals stand out in a crowded market.
QuoteWerks is the market-leading sales quoting and proposal software solution used by over 76,000 users in over 100 countries for many reasons. However, this success over the last twenty-two years is driven by remaining true to the core principles of speed, efficiency, accuracy, and affordability. We remain committed to offering a great product, with outstanding support, and innovative features in an economical package.
If your business struggles with the same questions John started with twenty-two years ago, see how QuoteWerks can integrate with your current systems, improve your sales process, and impress your clients with professional and beautiful proposals.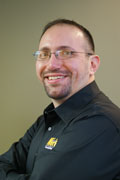 comments powered by

Disqus
The views and opinions expressed on this page are those of the original authors and other contributors. These views and opinions do not necessarily represent those of Aspire Technologies, Inc. QuoteWerks is a registered trademark of Aspire Technologies, Inc. Other trademarks referenced are the property of their respective owners.
©1993-2023 Aspire Technologies, Inc.
407-248-1481 (9am-5pm ET M-F)