Why Platform Independence Remains a Channel Standard
Freedom of choice has been a long-standing expectation in the IT services community. Matching the appropriate solutions and programs to the individual needs of business clients is the value-add that differentiates good from great providers. The more options MSPs and VARs have at their disposal, the greater their flexibility and customizability.
That belief counters the latest trends, as mergers and acquisitions become a daily occurrence in the channel and industry consolidation disrupts time-tested alliances and partnerships. Providers are increasingly pressured to choose sides and leverage a greater percentage of services from a single vendor.
That strategy typically has more disadvantages than benefits.
The Pros of Fewer Vendor Ecosystems
If IT services providers find an optimal vendor platform that aligns with technology, pricing and integration strategies, they may drive greater operational efficiencies and reduce some ancillary expenses. With fewer relationships to manage, they have more time to take advantage of new sales opportunities and resolve issues with existing clients.
Standardization can also help IT providers streamline implementations and system management and lower the technology learning curves for technicians and other staff members. On the business side, leveraging a single vendor typically reduces the volume of invoices and limits the time admins spend fielding support requests.
Minimizing the platforms removes some complexities of running an IT services business. The issue ITSPs have to address is whether the benefits outweigh the compromises.
Platform Neutrality Empowers ITSPs and their Customers
One major downside of "going all in" on a select set of vendors is the loss of flexibility. IT services companies support many different businesses with diverse and continually shifting needs - requiring periodic changes and adjustments.
Locking into a small set of vendors limits those options. The provider community prides itself on finding the best solutions for each particular situation, so losing even some of that flexibility due to a stronger third-party alliance can force ITSPs to compromise their standards. One suite of services might be a good fit for some clients and not for others.
There are relatively few "one size fits all" solutions in IT. Most new clients come to their provider with existing infrastructure, from devices and networks to all the various applications they use to run their business. Unless it's a brand-new company, ITSPs typically tailor their management tools and platforms to support those collective environments without creating major disruptions on either side. A vendor-agnostic approach allows providers to implement the best solution for each situation.
While MSPs and VARs naturally gravitate to certain tools based on experience and training, having the flexibility to bring in new technologies that boost the customer experience is invaluable. Ensuring high client satisfaction and retention are top priorities for every business.
Locked in Pricing
Margin control may not be top of mind when selecting vendors, but ITSPs that leverage one source for most of their service offerings lose the power of competition. The ability to walk away from contracts that lock businesses into long-term commitments allows providers to negotiate better deals and shift portfolios when it makes sense.
Depending heavily on a single platform also makes it harder to walk away. The more ingrained ITSPs are with one vendor, the more disruptive the transitions can be to a new supplier - especially when cybersecurity is a major component. An embedded platform creates pricing leverage. In those situations, providers must carefully assess the cost-benefit ratio of moving away from a deep-seated, long-standing technology commitment. The vendor has more control and a greater ability to raise prices on their partners and end-clients.
That doesn't mean they will. Many channel vendors are conscientious, understand their influence on partners' business models, and work to maintain mutually beneficial and trusted relationships. However, with the rise in venture capital investments and public offerings, some companies may not have ITSPs' best interests in mind when making strategic program changes - including pricing.
Working with platform-agnostic vendors keeps providers in the driver's seat. These focused suppliers understand their role in the IT services community and how changes like pricing and contract commitments can affect their partners' business models. Control remains in the hands of VARs, MSPs and solutions providers.
Integrations Create a More Valued Customer Experience
Creative ITSPs build a literal "Swiss army knife" with vendor-agnostic tools. After selecting the optimal solutions that best match the operational needs of their businesses and their clients, they connect the various integrations to enhance the collective capabilities of these systems.
Serious channel vendors provide their IT services partners with Application Programming Interfaces (APIs) and other ways to link information and initiate automated responses. A good best practice when evaluating suppliers is to seek those that provide valuable integrations to all the top industry tools - not just token connections to their own offerings.
Providers deserve the right to choose. That independence allows MSPs and VARs to build formidable portfolios that best suit the needs of their business models, operations and target markets. Those core channel values can quickly be cast aside when the focus shifts to stockholders and share prices and away from partners and end clients. Agnostic ecosystems encourage innovation and diversity. Open platforms and markets drive technology advancements and give providers greater pricing and margin options. That control is essential for long-term viability and success.
QuoteWerks understands that concept, as well as the concerns and needs of the ITSP community. A continual focus on industry alliances and integrations with key technology suppliers is critical with IT services quoting and sales automation. Retrieving product and service information in real-time to fulfill RFQs and close business is extremely important to providers' short and long-term success - which is why open platforms are so beneficial. QuoteWerks has developed over 55 different integrations and relationships ensuring it fits the needs of the community.
One of the overlooked aspects of vendor consolidation has to deal with resource allocation. With more solutions being merged, their focus usually is not where it once was especially in support and development. One hundred percent of QuoteWerks' resources are allocated towards supporting and evolving their quoting and ordering solution.
The QuoteWerks team believes in independence for its ITSP partners, vendor alliances and supplier networks. With the collective power of community and the freedom to choose, providers have an opportunity to build a brighter future - with no strings attached.
Learn more about how Integrations Create a More Valued Customer Experience with QuoteWerks.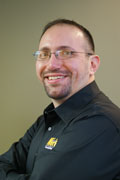 comments powered by

Disqus
The views and opinions expressed on this page are those of the original authors and other contributors. These views and opinions do not necessarily represent those of Aspire Technologies, Inc. QuoteWerks is a registered trademark of Aspire Technologies, Inc. Other trademarks referenced are the property of their respective owners.
Please be advised that Aspire Technologies, Inc. is not your attorney, and this information is not legal advice. This information does not provide, does not constitute, and should not be construed as, legal advice. The information provided was accurate at the time of publishing, but may not be all encompassing. It is for educational purposes only and is not to be acted or relied upon as legal advice. The information does not constitute legal advice and is not a substitute for competent legal advice from a licensed attorney representing you in your jurisdiction.
©1993-2023 Aspire Technologies, Inc.
407-248-1481 (9am-5pm ET M-F)