8 Top Tips for Writing a Sales Proposal in 2022
Guest Blog
Writing a Sales Proposal used to be a chore. Constrained by Microsoft Word or Excel, sales specialists devoted hours to hunting out and updating a suitable template. If they selected one that had been used for a different proposal, the chance of making a mistake was high, increasing the risk of sending the wrong message to customers and, of course, losing their bid.
Fortunately, technology has advanced. Nowadays, businesses can utilise powerful and intuitive software solutions to formulate detailed proposals in minimal time, with all relevant pricing and previous sales data centralised for easy access. However, getting the details right first time is still essential to convey a professional image and increase the chance of the customer signing up.
So, to write an effective Sales Proposal, what tips should sales staff follow?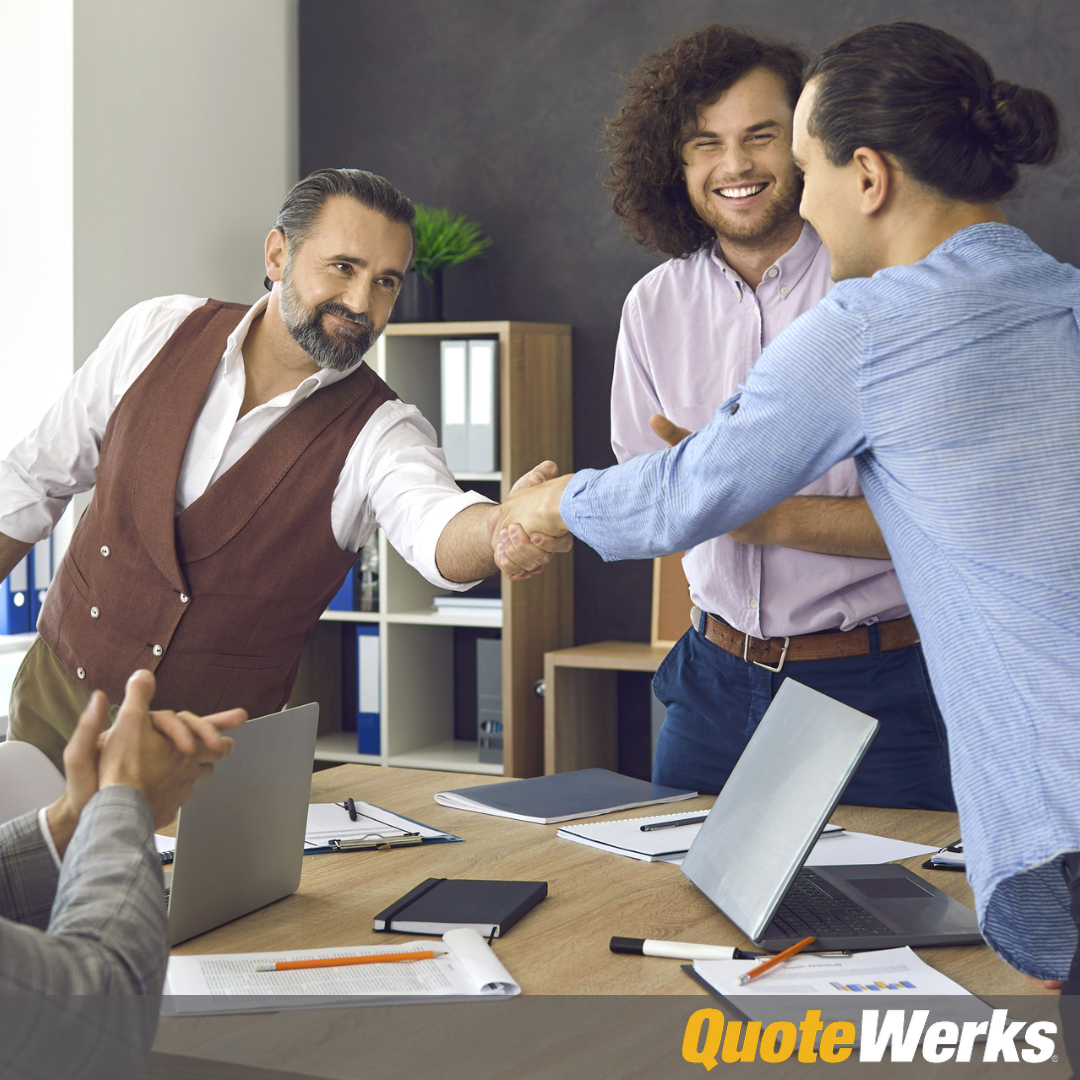 Demonstrate How The Customer's Problem Will Be Solved
The best proposals demonstrate that the sales executive understands the customer's problem. During prospecting, the sales rep should gather all relevant information and use this to model the proposed solution. Overpromising can be damaging, so make sure the proposal is realistic.
Personalise The Proposal
The proposal should clearly be written for the customer, rather than appearing to be a generic template that could have been intended for anyone. The sales executive should find out about the company, their place in the market, the challenges they face, and the problems they wish to overcome. By doing this, the proposal will be relevant and appealing, with clear benefits that the decision-maker can understand.
Define The Goals Of The Project
A good proposal should clearly define the project goals. It should be written so that the decision-maker understands it and can relate it to his business, so avoid meaningless or confusing jargon. Flowery language rarely impresses, so keep it simple and to-the-point.
Scope The Project
The proposal should outline exactly what will be included in the project and clearly list any exclusions. Also, it should state the outcomes that will be achieved, with deadlines.
It's also important to specify potential problems that could cause delays. By identifying these early, not only will you maintain positive relations with the customer if things do go awry, but you'll also be able to work with them to implement workarounds in advance.
Sequence The Work
In the proposal, the sales executive should divide the project into achievable steps by identifying the dependencies between the tasks as well as the critical path. Creating a logical sequence of work in this way can improve efficiency and reduce costs, as well as identifying project milestones.
Track The Project Milestones
Important checkpoints should be identified as project milestones which can be stipulated in the proposal as non-negotiables for successful completion. All stakeholders will understand the goals of the project at different points, while managers will be able to track progress once the work is underway.
Include Testimonials
Including testimonials from previous customers is an invaluable way to showcase your business's expertise. Don't be afraid to celebrate your successes: this will offer your prospective customers confidence in your abilities and increase the chance of them accepting your proposal.
Implement a CPQ Software Solution
Finally, a CPQ software solution can overhaul your system for writing and issuing proposals, improving accuracy, saving time, and reducing unnecessary admin.
Are you ready to close more deals? Request a demo today.
comments powered by

Disqus
The views and opinions expressed on this page are those of the original authors and other contributors. These views and opinions do not necessarily represent those of Aspire Technologies, Inc. QuoteWerks is a registered trademark of Aspire Technologies, Inc. Other trademarks referenced are the property of their respective owners.
Please be advised that Aspire Technologies, Inc. is not your attorney, and this information is not legal advice. This information does not provide, does not constitute, and should not be construed as, legal advice. The information provided was accurate at the time of publishing, but may not be all encompassing. It is for educational purposes only and is not to be acted or relied upon as legal advice. The information does not constitute legal advice and is not a substitute for competent legal advice from a licensed attorney representing you in your jurisdiction.
©1993-2023 Aspire Technologies, Inc.
407-248-1481 (9am-5pm ET M-F)