Benefits of Attending Events August 7, 2017
Aspire Technologies, Inc., the company behind QuoteWerks, was founded 24 years ago. Why is this significant? Next month will mark my 17th year as a QuoteWerks Team Member. I cut my teeth in Technical Support and worked my way through sales to my current role in Business and Software Development providing me with a unique perspective.
Over the years, the company and product have evolved quite a bit. The product has grown through not only the vision of our lead developer and founder, John C. Lewe, IV, input from our team members, but also through conversations with our customers.
Attending a variety of industry, solution, company, and product related events has been a very enlightening experience. I started exhibiting and attending events in my very first year with the company. It helped that my early career before Aspire was as a small business owner, myself, working as a VAR. I was able to have conversations with business owners and executives as a peer rather than just as a technician. Not only was I able to help existing and new customers learn to use the product better, but I also started to learn what they needed to be successful. This is when I learned one of the true benefits of attending events outside of attempting to see an ROI for our sales team.
My role is unique as not only do I work on establishing and strengthening business relationships and collecting feedback from the community, but I am also one of the developers writing the integrations and implementing the feedback that we receive.
This week, I am at one of my favorite events - HTG. HTG is an organization that helps businesses grow through structure, peer groups, and quarterly meetings. Last quarter, I sat down one-one-one with several customers working on streamlining their sales processes. All of the attendees of the event use ConnectWise for their PSA, so this is usually where ideas are focused around (outside of QuoteWerks and QuoteValet). Through those meetings, I came back with several ideas that I knew would make their processes even better.
It has only been a few months since the last event and I am returning this week able to show them how we implemented their ideas:
Adding clearer visibility into their inventory in ConnectWise
Adding the ability to retrieve recurring products from ConnectWise using a clever workaround that we came up with together (since ConnectWise does not have an API for this)
I am looking forward to hearing their feedback and also coming back with even more ideas for the next event that I see them at.
If you see me or any other QuoteWerks Team Members at an event and you have an idea about QuoteWerks that will help you streamline your business, please stop us and schedule a time to meet. I personally find these meetings beneficial for the growth of our customers businesses and also for the strength of QuoteWerks to meet the needs of a constantly evolving community.
Related: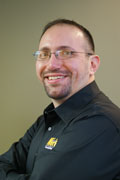 comments powered by

Disqus
The views and opinions expressed on this page are those of the original authors and other contributors. These views and opinions do not necessarily represent those of Aspire Technologies, Inc. QuoteWerks is a registered trademark of Aspire Technologies, Inc. Other trademarks referenced are the property of their respective owners.
©1993-2023 Aspire Technologies, Inc.
407-248-1481 (9am-5pm ET M-F)