Five Hidden Costs of Quoting with Spreadsheets
Spreadsheets are simple. Any employee with the proper software can open a spreadsheet and enter data (like Microsoft Excel, Google Sheets, or other Spreadsheet solution). Most can even do basic calculations. While this simplicity is one of the powerful features of a spreadsheet, it is also one of the most dangerous.
Spreadsheets allow quick and easy fixes for business issues. Before you know it, you can embed spreadsheets into your business process (i.e., quoting). Most users can get started with a bit of self-training.
Since one of the primary responsibilities of a business is to be responsive to its customers, often there is the perception that employees need to reply on the spot. This immediate need to feel responsive can lead to short-term business processes such as using spreadsheets.
Once a spreadsheet becomes embedded into a business process, it will likely be there for the long term. Instead of being a temporary workaround, this quick fix becomes a long-term workaround for software solutions that are designed specifically for the quoting and proposal process.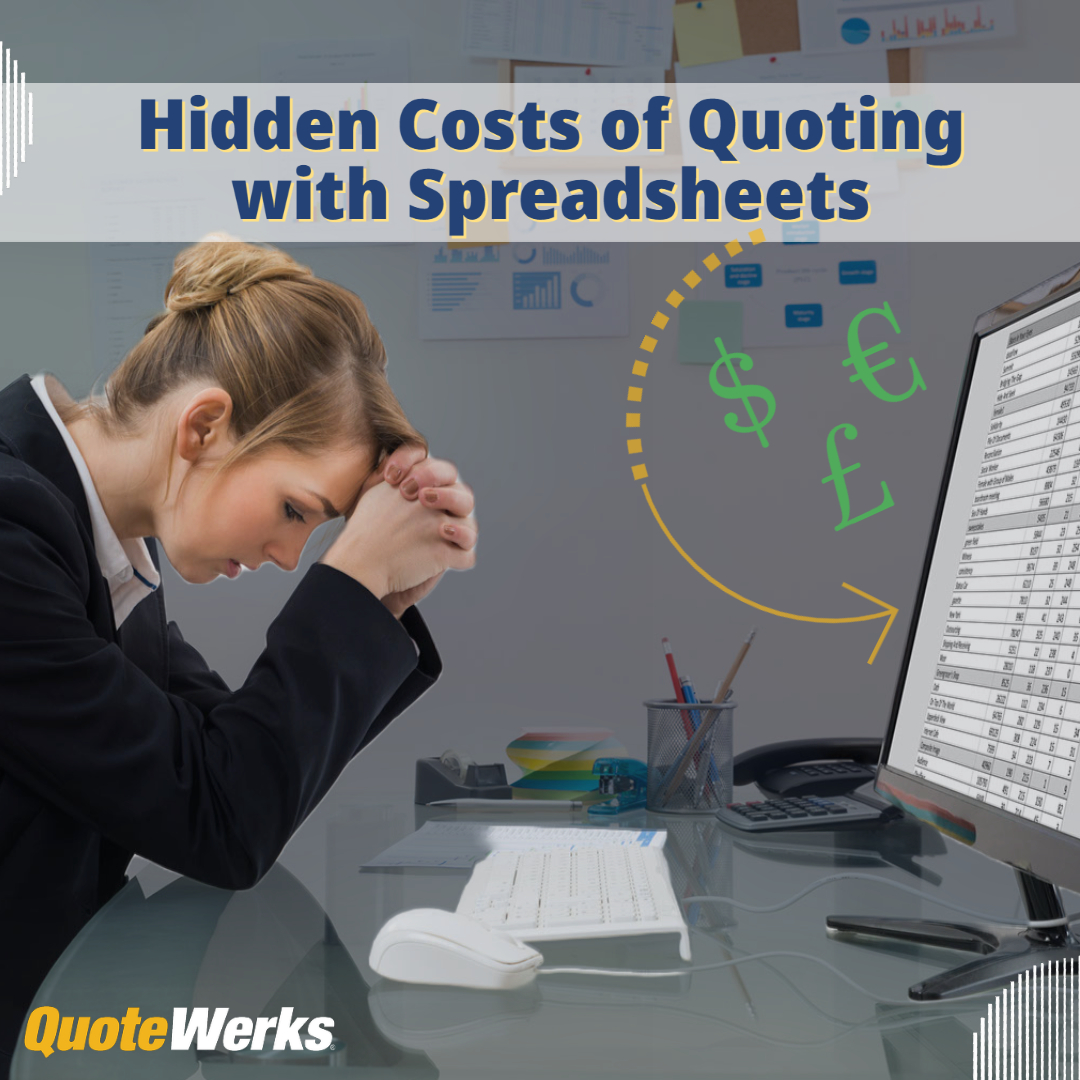 The hidden costs of quoting with spreadsheets
The ease of use and benefits that people see with spreadsheets also brings a level of risk that most people don't understand:
Spreadsheets take 27% longer

Quickly delivering a quote can be paramount to winning a deal.

Using a spreadsheet to quote work can take 27% longer than configure, price, quote solutions. This choice can cost you valuable time when quoting on a spreadsheet using a process that already has shortcomings.

Spreadsheets are more prone to errors

As far back as 2013, The Wall Street Journal published a quote in their Market Watch blog, "88% of spreadsheets contain errors". They then explained that this is regarding large spreadsheets with a significant volume of formulas. These formulas increase the level of risk exponentially. Many quoting spreadsheets fit this description.

With quoting and other business processes over the years, businesses of varying sizes and subject matter experts use spreadsheets to create customized quotations.

Depending on the quality of the spreadsheet, the user could spend hours manually typing in numbers and verifying that the formulas work correctly and get applied to the proper cells.

The problem comes when people make changes to the spreadsheets that could create errors. Maybe a new formula was added by another person and isn't right. Or it's copied over the wrong range. Or perhaps they include some information you should not include in the formula. It is an easy mistake, especially when you cannot control who can modify the quoting spreadsheets.

The process of checking the spreadsheets can be tedious but also necessary. Even spreadsheets that are under careful development can contain errors. It's also entirely possible that someone uses bad spreadsheet practices to create the spreadsheet or modify it and make it worse.

The question has to deal with people's confidence and whether or not their spreadsheet is accurate and reliable. The calculations must be correct when providing essential information using quotes to customers.

Spreadsheets lack reliability

A proposal solution can help you deliver competitive quotes faster that are more reliable.

In the case of quoting, it's evident that spreadsheets are not ideal. This is why when companies tailor them to meet unique quality needs, it can be a cumbersome process that requires frequent testing to ensure that all the formulas work correctly.

Spreadsheets provide no real-time feedback

Creating static PDFs can leave you wondering if your quotes are correct. Once they go, you have no indication if anyone views or opens the quote. It means sending the customer a new file if you need to change or update them. Did they sign the most recent copy or an out-of-date version? You can also run into issues with multiple versions going back and forth.

Spreadsheets waste valuable time

Instead of spending their time in the most valuable way, your sales team is spending time searching for and cutting and pasting data into a spreadsheet that will become a quote. This level of copying and pasting is likely to lead to errors which can end up being costly.
Pick the right solution for the job
These simple spreadsheets worm their way into your business processes. These short-term fixes can lead to long-term problems. This fact is why with critical business processes like quoting, it's vital that you use the right solution for the job. Sometimes simple is not for the better.
Does your company still use Microsoft Excel or other spreadsheet solution to create quotes? QuoteWerks can certainly help. Contact us today to request a QuoteWerks Demo.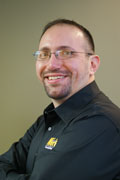 comments powered by

Disqus
The views and opinions expressed on this page are those of the original authors and other contributors. These views and opinions do not necessarily represent those of Aspire Technologies, Inc. QuoteWerks is a registered trademark of Aspire Technologies, Inc. Other trademarks referenced are the property of their respective owners.
Please be advised that Aspire Technologies, Inc. is not your attorney, and this information is not legal advice. This information does not provide, does not constitute, and should not be construed as, legal advice. The information provided was accurate at the time of publishing, but may not be all encompassing. It is for educational purposes only and is not to be acted or relied upon as legal advice. The information does not constitute legal advice and is not a substitute for competent legal advice from a licensed attorney representing you in your jurisdiction.
©1993-2023 Aspire Technologies, Inc.
407-248-1481 (9am-5pm ET M-F)