The Importance of a Quoting System
First impressions are essential – and they often make or break deals. The more you know about your customer, the better you can communicate with them. Along with better communication, comes the ability to more quickly deliver a quote into your customer's hands, with a better chance of winning their business.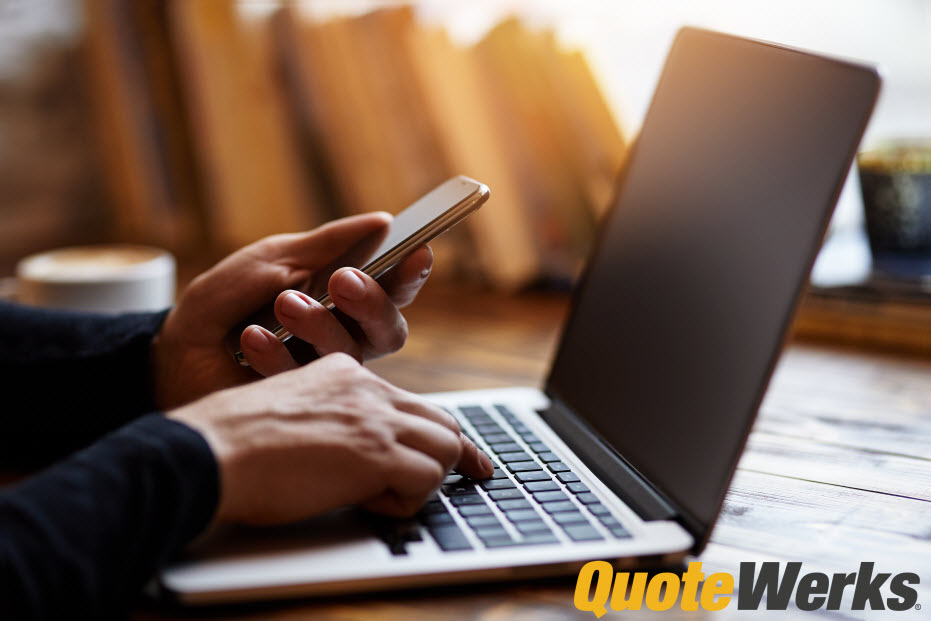 Unfortunately, many businesses suffer from inefficient business processes that can result in delays, bottlenecks, communication breakdowns, and, ultimately, a loss in sales. The good news is that it doesn't need to be that way. In this article from Microsoft, they shared a few ways you can increase sales with technology. Similarly, we'll share four ways you can prevent inefficiencies and improve your sales.
1. Improve Communication with Email and CRM
While social media is on the rise, communicating via email is far from dead. Email offers a 3800% ROI and will be useful for business for years to come. Millennials also use email, with 73% saying they prefer business communications via email over other methods. However, while email is powerful when used for day-to-day communications, you need more when it comes to boosting sales.
Frequently, your email software will integrate with your contact relationship management (CRM) software. This allows you to launch campaigns that are within your CRM software and then track each email, so you know who has viewed, opened, and clicked each email.
CRM software helps you to manage customers and leads, which includes daily communications, setting follow-up reminders, sending and replying to emails, sending out marketing emails, and tracking marketing campaigns. Managing and keeping track of all your customer interactions is a necessary and vital aspect of your business.
2. Use a Quoting System
While having a CRM and email marketing can be great for building the initial conversation, quoting system software serves as another critical tool for salespeople. However, to make this work, your quoting system must be customizable so that quotes can be created for each of your specific business needs. It should be available from anywhere so that it can be accessed from any device.
It's also crucial that your quoting system can be integrated with your inventory management so that salespeople can retrieve information from the same system. One of the most critical features is to keep everyone on task. To do this, your quoting system should feature workflows with alerts and reminders. This will help everyone's tasks so that quotes meet the requirements of the customer and are not forgotten, skipped, or even routed to the incorrect person.
While it is possible to use a spreadsheet or word processor to do this, it becomes complex because you don't have any of these reminders to keep things on track. If you want to improve your speed and increase sales, you need to use a shared quoting system, so everybody has everything in the same place.
3. Improve Your Speed
Have you ever considered how long it takes to create a quote or proposal?
f you think about it, you will begin to realize what a time-consuming, daunting task it is. That's probably why most of us procrastinate when getting quotes out to our customers.
Just grazing the surface, you would need to gather information and complete these steps:
Products
Services
Prices
Descriptions
Call vendors for updated pricing
Type it all into the quote
Format the quote and email it
Follow up with the customer
On the other hand, QuoteWerks will make you more efficient, consistent, professional, and competitive. The content of your quote and how you present it is important. The quote represents not only what you are selling but is also an extension of your company brand and image.
4. Streamline Your Accounting, CRM, and Quoting
Accounting software helps you to manage receivables, payables, purchasing, inventory management, asset management, payroll, etc. The advantage of having separate accounting and CRM software packages is that each can do what they respectively do best. QuoteWerks quoting software fills in the gap between contact management software (CRM) and accounting software.
QuoteWerks helps you create quotes and proposals quickly and easily, integrating with both your CRM and your accounting software. Our solution can make you more efficient, consistent, professional, and competitive. Not only can we improve your efficiency, but your first impressions. Your customer's first interaction with your company can make a lasting impact, so it's vital that you get it right the first time.
If you've been using Microsoft Word, Excel, or your accounting software for quotes, it's time to find a better solution. Learn more about why QuoteWerks is the best solution.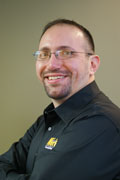 comments powered by

Disqus
The views and opinions expressed on this page are those of the original authors and other contributors. These views and opinions do not necessarily represent those of Aspire Technologies, Inc. QuoteWerks is a registered trademark of Aspire Technologies, Inc. Other trademarks referenced are the property of their respective owners.
©1993-2023 Aspire Technologies, Inc.
407-248-1481 (9am-5pm ET M-F)