CompTIA ChannelChanger July 17, 2018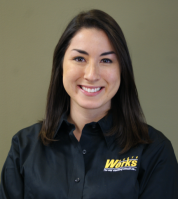 Jessie Devine, Community Engagement Manager here at QuoteWerks, was recognized as a ChannelChanger by CompTIA. Congratulations, Jessie!
The Press Release
THREE FUTURE TECH INDUSTRY LEADERS RECOGNIZED AS COMPTIA CHANNELCHANGERS

Young professionals honored for their early career accomplishments in the IT industry

Downers Grove, Ill. Jul 17, 2018 — Young leaders who are excelling in their roles with three information technology (IT) channel organizations have been named ChannelChangers for 2018 by CompTIA, the leading technology industry trade association.

This year's honorees are Jessie Devine, community engagement manager for QuoteWerks; Mackenzie Heddy, senior event manager for the ASCII Group; and Hannah Lloyd, senior channel manager for Inbay.

"The ChannelChangers program recognizes young professionals who are making their mark in our industry during the early stages of their careers," said Victor Johnston, chairman of the CompTIA Future Leaders Community and CEO of Inspired Business Innovations LLC. "We commend and congratulate Jessie, Mackenzie and Hannah for their accomplishments; and recognize their employers for recognizing the potential of young professionals and providing a work environment that allows them to grow in their careers."

The 2018 ChannelChangers will be recognized at CompTIA's ChannelCon 2018, the premier networking and training event for today's leading and emerging tech companies. This year's conference will be held in Washington, D.C., July 31 through August 2. To register for ChannelCon 2018, and for more information, visit https://www.comptia.org/channelcon/home.

ChannelCon attendees are also invited to participate in the CompTIA Future Leaders Community business meeting on Tuesday, July 31; as well as the community's session on Leading with an Outward Mindset on Thursday, August 2.

Meet the 2018 CompTIA ChannelChangers

Jessie Devine joined QuoteWerks, a market leading sales quoting and proposal solution developed by Aspire Technologies, Inc., in 2014. As the community engagement manager, Devine is responsible for engaging partners, marketing, business development, and event planning and management. She represents QuoteWerks and speaks at dozens of industry tradeshows each year. She also spearheads the QuoteWerks User Summit; and revived the company's training program, leading all aspects of in-house and roadshow training.

One week after graduating from the University of North Florida, Mackenzie Heddy accepted a job as an event coordinator with The ASCII Group, a vibrant community of independent managed service providers (MSPs), value-added resellers (VARs) and technology solution providers across North America. Today, Heddy is senior event manager, responsible for the logistical planning and execution of all of ASCII's yearly IT Success Summits. She's also responsible for fostering relationships between key stakeholders of The ASCII Group.

Hannah Lloyd joined Inbay, a leading provider of white label network operations center (NOC) and service desk capabilities to MSPs, VARs and IT service providers, as a member of the company's inside sales team. Four years later she serves as senior channel manager, responsible for new business and managing accounts of partners in the UK, the U.S., Benelux, and Australia. Her wide-ranging role within the company involves working with all members of the Inbay team, as well as with the company's MSP partners.

Young professionals between the ages of 21 to 29 years old who are employed by a CompTIA member company and have worked in the IT industry for at least two years were eligible for the 2018 ChannelChangers awards. Winners were selected by a committee of IT industry executives and leaders.

About CompTIA

The Computing Technology Industry Association (CompTIA) is a leading voice and advocate for the $1.5 trillion U.S. information technology ecosystem; and the 11.5 million technology and business professionals who design, implement, manage, market, and safeguard the technology that powers the U.S. economy. Through education, training, certifications, advocacy, philanthropy, and market research, CompTIA is the hub for advancing the tech industry and its workforce. Visit www.comptia.org to learn more.
QuoteWerks is a registered trademark of Aspire Technologies, Inc. Other trademarks referenced are the property of their respective owners.
Related: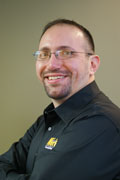 comments powered by

Disqus
The views and opinions expressed on this page are those of the original authors and other contributors. These views and opinions do not necessarily represent those of Aspire Technologies, Inc. QuoteWerks is a registered trademark of Aspire Technologies, Inc. Other trademarks referenced are the property of their respective owners.
©1993-2023 Aspire Technologies, Inc.
407-248-1481 (9am-5pm ET M-F)