CPQ Software
Discover how a CPQ tool can make your whole quoting process faster, easier, and ultimately provide an improved experience for your customers.
One of the greatest challenges many companies and sales teams face is the ability to sell efficiently to prospects and customers.
The first few steps in the sales process are often referred to as, Configure Price Quote (CPQ). This process presents challenges to sales teams that use manual processes, particularly for those that use Word documents or Excel spreadsheets.
CPQ is often used interchangeably with other terms such as, quote-to-cash, sales configuration software, guided selling, quoting software, quoting system, proposal solution, and quote management. However, CPQ can be uniquely defined and is only part of the quote-to-cash process, which includes the first three steps in QTC.
Watch the QuoteWerks 4-minute Tour!
Here's a quick definition of each step in the CPQ process.

1
Configure
Deciding which products and/or services to include and the format.

2
Price
Determining how much you will charge the customer for the solution. This takes into account cost, location, competition, rules for selling particular products, etc.

3
Quote
Providing the document to the customer with all necessary information, including the solution, prices, terms, conditions, and more.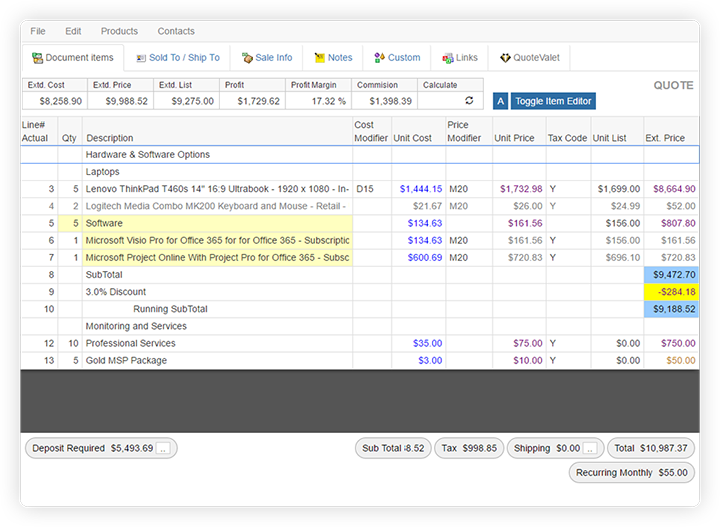 What is CPQ Software?
CPQ software essentially makes the whole CPQ process easier. For companies selling a wide range of products or services, a CPQ tool can save you time by offering a central location for everything you need during the CPQ process.
Ultimately, when CPQ goes smoothly, your bottom line will benefit. With a streamlined selling process, you're able to quickly close more deals with prospects and current customers.
What Does the CPQ Process Look Like?
Configure price quote software represents three processes within its name that enable companies to streamline them into a single solution. Here's what the CPQ process should look like, including each step when you utilize CPQ software.
Configuration
In the first step of the process, CPQ software allows sales reps to pull together the services or products your customers need. This will result in:
Faster sales cycles
Accuracy of data
Reduced errors
Ability to create workflow rules
Saved training costs
Increased deal size through upsell and cross-sell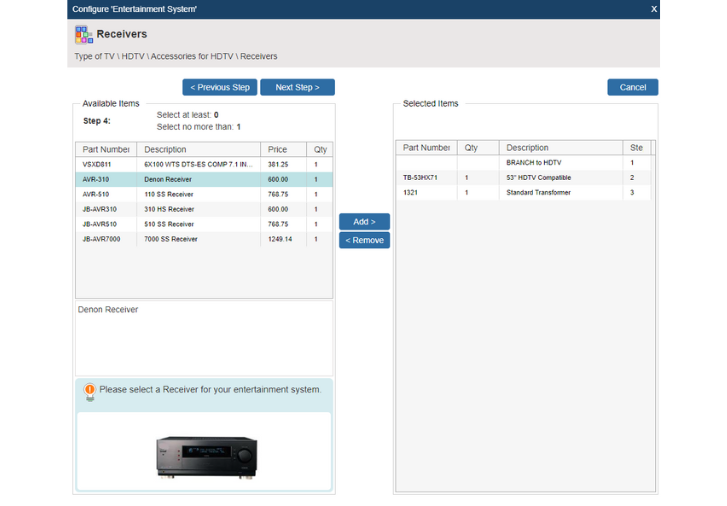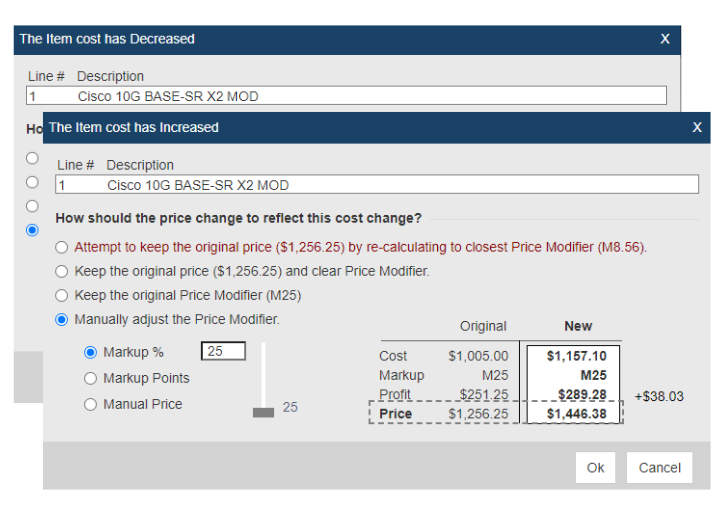 Pricing
Since pricing doesn't stay the same for long, CPQ software can make it easy to keep track of costs so that you're able to provide the most up-to-date pricing for customers. Using a CPQ tool in this step allows for:
Controlled markup and margin
Avoid errors that occur in spreadsheets
Better visibility into price changes
Control over sales-rep discounting
Saved time and less hassle when rolling out pricing changes
Quoting
With CPQ software, the final step is easier than manual processes since you already have the essentials in place. Once you've completed configuration and pricing, you can pull together the final quote to send to the customer. This results in benefits such as:
The ability to move from prospect to customer faster
Effective collaboration and responses throughout the quoting process
Reduced errors
Less time spent on creating quotes and proposals
Sorting Through CPQ Solutions
If the benefits of a CPQ solution resonate with you, how do you know exactly what to look for in a CPQ solution? With QuoteWerks, you can evolve the sales process so you can sell more, faster, easier, and deliver a customer experience your team is proud of.
Why QuoteWerks is the Best CPQ Tool
Recently presented with an award for the Top Rated Proposal Software from TrustRadius, QuoteWerks scores high in overall usability, implementation, and scalability.
QuoteWerks can evolve your sales process so you can sell more both quickly and easily, delivering a customer experience your team can be proud of. Ultimately, QuoteWerks CPQ software can enable your team to sell more through:
QuoteWerks is used by mom-and-pop shops and Fortune 500 companies alike.

Manage Products & Services
Link to product data sources and import price lists. Create bundles of products and services.

Consumer Price Comparisons
Pull consumer pricing from Amazon, CDW, Staples, Dell, and more along with your distributor's pricing and availability.
Additional CPQ Resources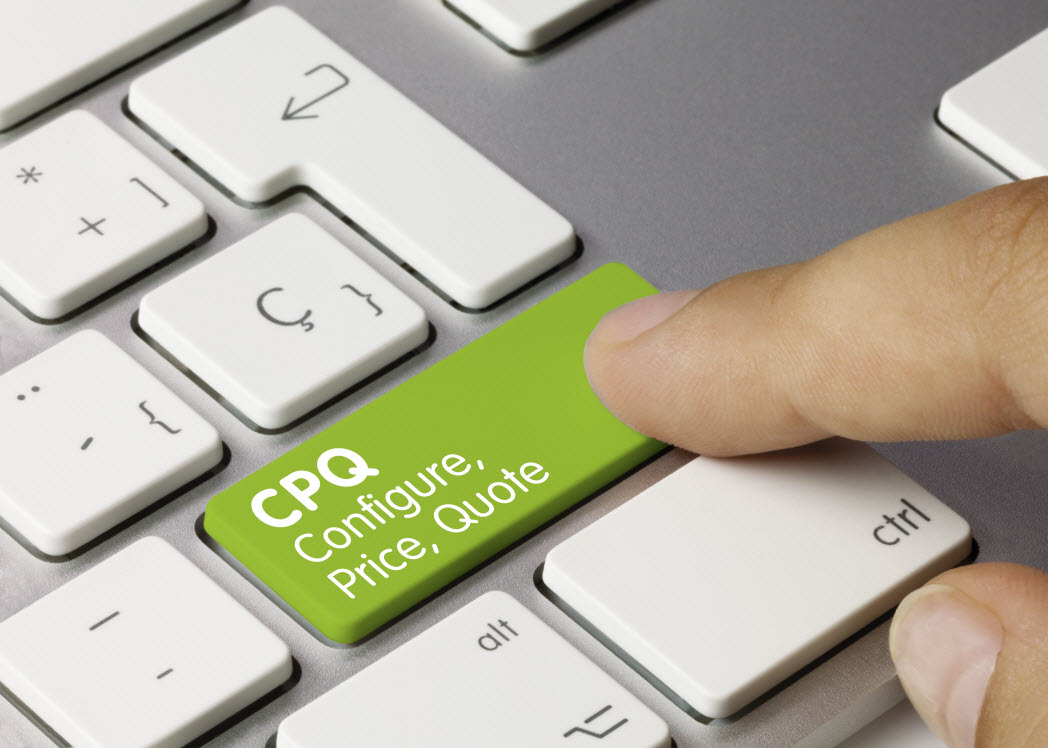 Quote to Cash vs. CPQ
What Are the Differences?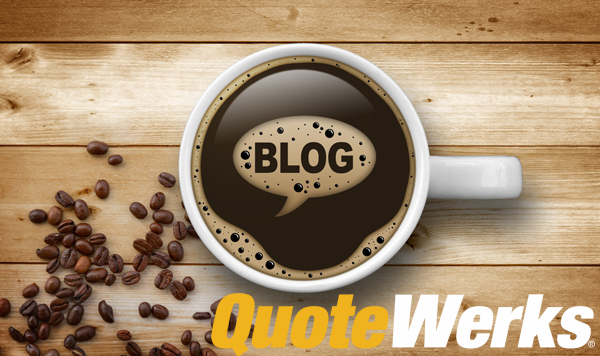 CPQ vs Quote-To-Cash
A look at what each are starting with looking at their definitions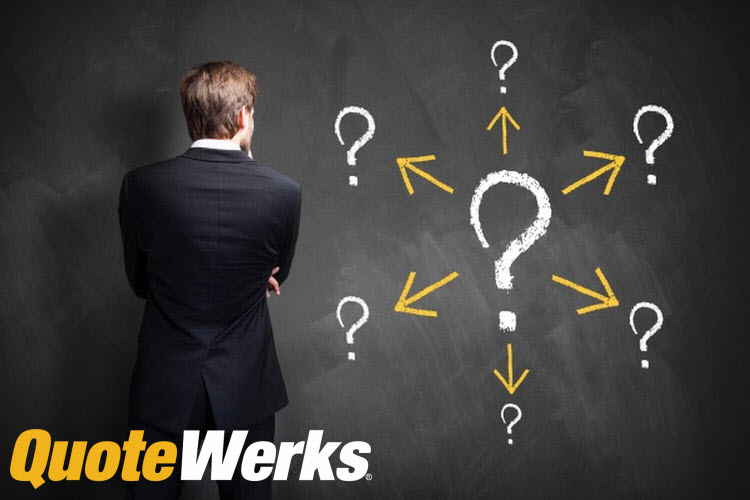 Tips for Selecting CPQ Software
At first, it looks like all the solutions are similar, but there are some key areas where they are very different
Seamlessly Integrate All of Your Systems
Our integrations allow you to work seamlessly within multiple systems without adding to your workload. Implement QuoteWerks into your current workflow and reduce your quoting and proposal time. Learn more about each of our integrations.
CRM & PSA
Accounting
Vendors & Distributors
Shipping Integrations