6 Reasons Your Sales Team Needs Bid Proposal Software
Bid proposal software can help eliminate friction within the proposal process, saving your sales team valuable time to generate more profits. If your team has encountered issues when creating bid proposals from scratch, it may be time to consider investing in a solution to streamline your process. Let's look at some common reasons for making a change.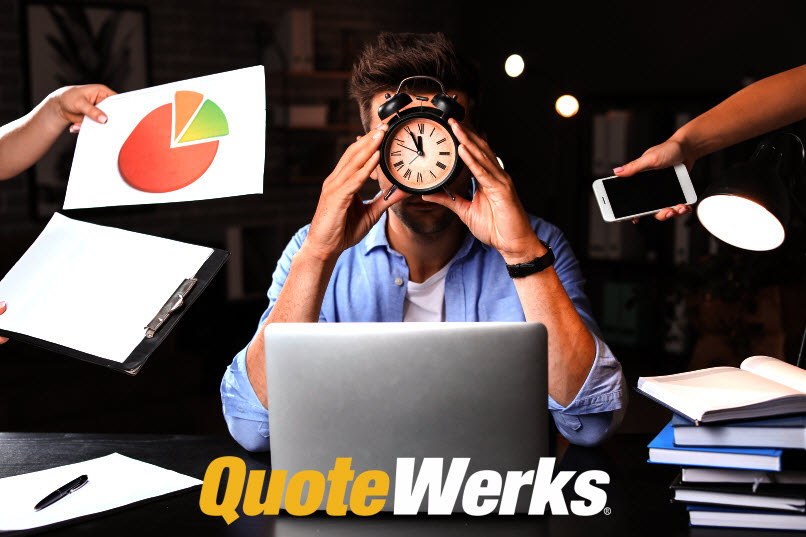 Reason #1: Not Enough Time

Timing is an important part of closing a deal. A common problem is that there simply isn't enough time buffered to get everything done before a proposal is due. Maybe it's caused by the sales team getting frustrated with multiple Microsoft Word files and not knowing which one to pick. Worse yet, they pick the wrong Word template and later have to redo the proposal. The sales team may also have to spend a lot of time formatting, copying, pasting, reformatting, and then renaming items within a document.

With bid proposal software, your team can save time when creating proposals. A centralized content repository where management can keep up-to-date proposal templates allows sales reps to choose the right one--the first time. These templates are pre-formatted so they look professional and can also easily include images and videos.

Reason #2: Poor Collaboration

Sometimes sales reps don't get the input they need when creating proposals. For instance, sometimes they're not able to get input from subject matter experts on the best way to solve the potential customer's problem.

With bid proposal software, your team can access features that will facilitate collaboration between stakeholders. They can create workflows that are automated and allow the different teams to stay on track with the proposal. Bid proposal software also enables subject matter experts to stay informed of what is happening during the proposal creation process. These workflows also allow for control of who has access to view as well as make edits during the creation process. It then tracks who made changes before a proposal is approved. These workflows will also provide real-time notifications as the proposal moves through the process.

Reason #3: Lack of Style

How many times has your sales team tried to create a proposal only to find out that the formatting went askew? Suddenly they're burdened with overlaid text boxes, incorrect images, and bad style settings.

With proposal writing software, your team is able to create proposals with style, increasing your chances of winning proposals over competitors. The built-in design features will allow you to create visually appealing proposals faster than using traditional templates.

Reason #4: Too Many Mistakes

Have your sales reps ever sent out a proposal and you wondered if it contained mistakes? These mistakes make your company look bad and can hinder deals. Perhaps a proposal was sent out, and the sales rep missed something because he or she forgot to include a subject matter expert in the conversation.

Bid proposal software can help ensure that fewer mistakes are made before a proposal is sent out by keeping pre-sales, sales, and marketing teams up-to-date on proposal progress. It lets the appropriate people check the proposal for errors before it is sent out, ensuring that the proposal contains essential and accurate information so that a potential customer will read it to the end.

Reason #5: Double Entry Everywhere

Who likes entering the same data into multiple systems? A lack of integration between processes or software can lead to sales reps having to enter the same data into numerous systems. This increases the likelihood of mistakes and is an incredible waste of time, frustrating your sales team.

Integrations with other systems, such as CRM and accounting software, can not only save your team time but also make the entire proposal creation process easier. Having integrations will allow them to pull contact information from your CRM and place it directly into a proposal without having to retype and potentially misspell the information. Upon being accepted, the proposal can be integrated into a project management tool to allow the entire process to be tracked.

When there are changes in pricing, integration with your vendors allows your team to always have access to the latest pricing. Sales reps can find the best pricing from the vendors quickly and easily. It also allows reps to see which items are in stock so they are not wasting time pricing items that are not available.

Reason #6: Lag Time for Payments

Does it ever feel like, even after a proposal is approved, it takes forever to get paid?

With bid proposal software, your sales reps can provide customers with multiple options to pay for your services. For example, with modern proposal software, once a proposal is accepted, it can be paid immediately from the form. It also provides the option to be paid a specified amount up-front, and the ability to finance all or certain parts of the remainder.
If your company suffers from these challenges, we're here to help. Integration using proposal writing software can greatly reduce the number of mistakes and save time. Workflows can make sure the entire proposal team collaborates properly on the project.
To learn more about how bid proposal software like QuoteWerks can help your company develop more professional proposals and get paid faster, check out our demo.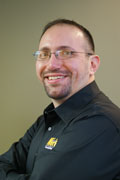 comments powered by

Disqus
The views and opinions expressed on this page are those of the original authors and other contributors. These views and opinions do not necessarily represent those of Aspire Technologies, Inc. QuoteWerks is a registered trademark of Aspire Technologies, Inc. Other trademarks referenced are the property of their respective owners.
©1993-2023 Aspire Technologies, Inc.
407-248-1481 (9am-5pm ET M-F)