Better Product Descriptions: The QuoteWerks Product Content Subscription with Etilize
Have you ever wanted to send a quote to the customer but hesitated because the product descriptions were not up to your standards? Or perhaps you've experienced situations in which the sub-par content would simply lead to more questions that would be completely unnecessary with proper descriptions.
Far too often, the product descriptions available are too cryptic for the reader to be able to understand. These descriptions were made for people who work in the industry, but not for the customer who needs to understand product details in plain language. These descriptions can even be confusing for those in the industry which causes additional complications ion the sales process.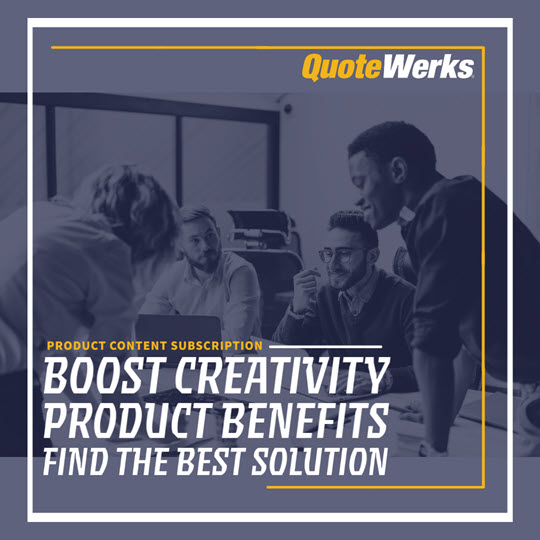 The Benefit of Better Product Descriptions for MSPs
When you deliver rich, clear content to the customer, you make the sales process much easier.
Boost creativity: Having excellent content gives the manufacturer appropriate space to show off their products in a creative way. An engaging description prompts shoppers to read and fully understand the product, which makes it more likely that you'll get the sale.

Understand the benefits of the product: Rich content keeps the focus on the product's value proposition and the benefits provided. Telling a strong product story engages the customer, making it more likely they will make an appropriate buying decision.

Compare products easily: Better content allows potential customers to compare products more easily. It features marketing descriptions that are keyword rich and designed for appropriate search engine optimization.
Rich content is improved content that is designed to increase conversions. It increases sales for your organization and helps reduce returns because the customer has a better understanding of the product before they purchase it. By extension, it also improves product satisfaction rate. This comfort level often allows you to upsell additional products and services to the customer. While the benefits of rich content is evident, it is even more powerful when combined with Etilize.
Etilize
Etilize is a third-party product that is integrated into QuoteWerks. With Etilize, you can obtain a variety of benefits, including real-time pricing and availability for distributors. This enables you to easily import and analyze products from more than fifteen distributors at once. You can compare the different products using a user-friendly matrix to see which items are in stock.
Importantly, Etilize maintains rich product content, and you can subscribe to it. This could include the pictures, summaries, and descriptions. They also work with a wide variety of companies including Tech Data, Ingram Micro, Synnex, D&H, and others.
With the QuoteWerks Product Content Subscription, you have access to Etilize content for a few dollars a month per user as opposed to spending thousands of dollars a year when working directly with Etilize.
QuoteWerks Product Content Subscription
A QuoteWerks Product Content Subscription gives companies in the IT industry part numbers that integrate with most of the major distributors. In addition, a subscription also includes product descriptions, spec sheets, and images that are consumer-friendly, allowing you to put your best foot forward when creating a quote for a customer.
With this subscription, you no longer need to download and then maintain your own product description database, which means you avoid time wasted searching the web looking for product descriptions and images to create a quote. Whenever you're ready to make an upsell or cross-sell, the initial information is there.
Using the Quotewerks Product Content Subscription with Etilize allows you to impress your customers and offer them the best possible product description on the right product, increasing the likelihood of sales and customer satisfaction.
Are you ready to close your MSP and Integrator quotes faster? Request a demo today.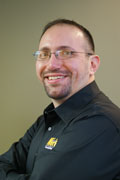 comments powered by

Disqus
The views and opinions expressed on this page are those of the original authors and other contributors. These views and opinions do not necessarily represent those of Aspire Technologies, Inc. QuoteWerks is a registered trademark of Aspire Technologies, Inc. Other trademarks referenced are the property of their respective owners.
©1993-2023 Aspire Technologies, Inc.
407-248-1481 (9am-5pm ET M-F)