CPQ vs Quote-To-Cash September 19, 2018
As more CPQ vendors add functionality to their Solutions to become Quote-to-Cash vendors it makes sense to have a look at both terms to see what the difference is. Let's start with looking at their definitions:
Definition (from wikipedia): Quote-to-cash (or QTC or Q2C) is an information technology term for the integration and automated management of end-to-end business processes on the sell side:
Pricing
Quote creation for a prospect or customer, and negotiation
Contract and order management
Invoicing
Payment receipt
Definition (from Gartner): Configure, price and quote (CPQ) application suites provide an integrated set of software applications supporting the configuration, pricing and quote generation activities that accompany solution and negotiated selling. CPQ application suites are also deployed to support self-service sales environments, including business-to-consumer (B2C) and B2B sales environments. CPQ systems typically include pricing engines, proposal generators, quoting systems, and rules or constraint engines, and are complemented by approval and authorization workflows.
As you can see, based on the above definitions, both terms cover large and complex business areas. Note also that I see Reporting and Analytics as part of CPQ. To sum it up Quote-to-Cash adds on top of Configure/Price/Quote:
Contract Life Cycle Management —> also referred to as Contract Management
Invoicing (incl. Revenue Recognition) —> also referred to as Revenue Management or Billing
Supply Chain Management (e.g. delivery of products and/or services to your customers, setup of orders based on approved quotes)
If these functions work well together the customer will have a very powerful and slick solution that can transform their business. But is this the first time that the Quote to Cash Process has been addressed by a Software Tool? It reminds me personally a lot of the integrated ERP solutions that vendors like SAP (R2, R3), Baan (now part of Infor) and others started offering 20+ years ago. Sure that was on the "backend" side while this time it is on the "frontend" side but I think there are some valuable lessons to be learned from these older ERP efforts before you start a CPQ or Quote-to-Cash Project.
Let's first understand what the key success factor for ERP systems are/were. They provide(d) an integrated solution! Meaning if something was done in Area A (e.g. Sales & Distribution) it impacts something in Area B (e.g. Warehousing, Finance). This integration was, is and will remain key to any successful transformational change. The integration has only become more challenging since it now often happens across different "best-of-breed" systems instead of one big integrated ERP system.
Second let's look at some common experiences many customers connect with large ERP projects:
Positive
lowers cost of operations
improves Supply Chain Management performance
allows flexible adjustment to customer specific needs via customization (this can also be a disadvantage if overdone or used incorrectly)
enables improved reporting
Negative
Locked into a vendor relationship (you don't change a vendor on such a big effort easily or quickly)
long and expensive implementation projects
Out of the Box Vendor offering doesn't fit business requirements or consultants don't know enough about standard capabilities and develop their own solutions
unclear Return on Investment
Quote to Cash projects have similar challenges due to their broad scope. They can become very complex, very quickly and may resemble ERP projects.
Instead of trying to implement a full Quote-to-Cash Solution from the start I suggest to many, if not most organizations, to start with a Configure/Price/Quote Solution. These Solutions already require considerable changes! Just think about all the different CPQ vendors and how they integrate with your CRM, ERP and other tools. This is not a trivial effort and it doesn't become easier by adding more functionality right from the start. You may end up in a similar situation as with Microsoft Word where 80% of users use 20% of the functionality.
While the potential payoff for a successful Quote-to-Cash Solutions is huge you should first determine if your organization is ready for such an effort.
Quote-to-cash (or QTC or Q2C) is an information technology term for the integration and automated management of end-to-end business processes on the sell side: Product (or Service) Configuration. Pricing. Quote creation for a prospect or customer or channel partner, and its negotiation.
QuoteWerks can be used as both a
Quote-to-Cash
and
Configure, Quote, Price (CPQ)
solution.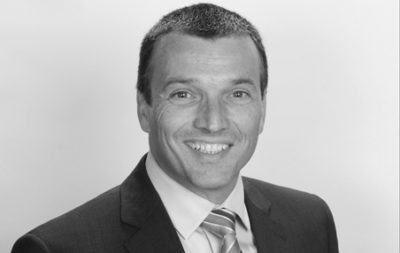 comments powered by

Disqus
The views and opinions expressed on this page are those of the original authors and other contributors. These views and opinions do not necessarily represent those of Aspire Technologies, Inc. QuoteWerks is a registered trademark of Aspire Technologies, Inc. Other trademarks referenced are the property of their respective owners.
©1993-2023 Aspire Technologies, Inc.
407-248-1481 (9am-5pm ET M-F)