The Nine Key Performance Indicators Every IT Company Should Track
Building a successful business is never easy. From generating a plan and developing offerings and sales techniques to delivering products and services, each step could potentially fail without proper monitoring and adjustments (when needed). The chances for success grow when companies provide solid oversight and make the appropriate course corrections, and Key Performance Indicators or KPIs help make that possible.
Despite a constant emphasis on revenue and margins, those critical variables are just two of the many metrics every business owner should evaluate regularly. IT industry publications and associations frequently share long lists of KPIs and benchmarks that MSPs, VARs, and integrators can use to gauge the performance of their operations and people. No one has the time or the need to calculate and track each of those variables constantly.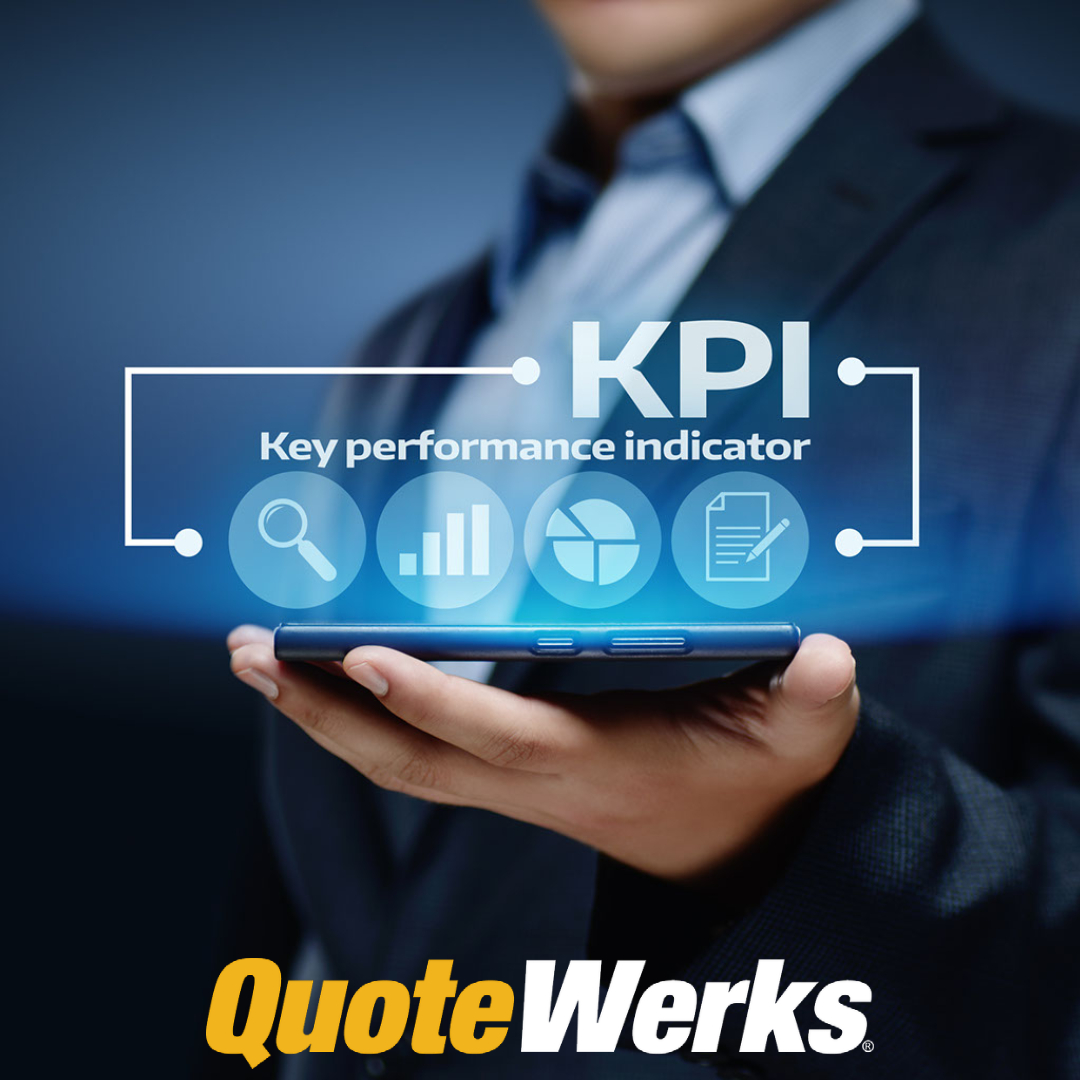 Even with PSAs and financial reporting tools to ease the labor, the processes would be impracticable and unsustainable, and the results of all those efforts would be questionable. Most IT services firms track a handful of KPIs weekly and monitor others less frequently to ensure their plans and operations are moving in the right direction. Some of those most commonly referenced metrics include:
Win Rate. How effective is the organization at closing new business? Knowing the percentage of prospects the sales team can turn into paying customers is important, especially in small markets where leads are few and far between. A low win rate in the IT services field may signify a complicated offering, an ineffective sales team or processes, a poor connection with the target audience or other issues. The key to improving win rates is getting feedback from the principals in successful and failed deals. What tipped the scales? How could the sales team be more effective in its closes? Knowing the answers to those questions, both positive and negative, is essential for building sales playbooks, training and developing customer acquisition and retention plans.
Average Revenue Per Account. While this KPI may seem simple, many companies fail to measure the financial value of key business relationships until it's too late. With the cost of customer acquisition six to seven times less than attracting new clients, according to various sources, there is a higher potential ROI for upselling and growing wallet share with existing accounts. For example, one recent report suggests that improving customer retention by 5% can boost profits by 25-95%. Those statistics highlight the value of strengthening account management strategies and tracking this vital KPI.
Average Deal Value. Another key metric for sales teams involves assessing the revenue from each transaction. Not all deals are alike. Some clients require a lot of handholding and facetime with the sales team, yet their average transaction size is less than other customers. While the average revenue per account may appear high, the higher payroll costs associated with each deal can negatively affect margins. Monitoring this KPI typically alerts management teams to those potential concerns and work on solutions - such as implementing automated quoting tools and ordering options or assigning lower-cost account managers or sales team members to these accounts.
Monthly Recurring Revenue (MRR). This metric assesses an IT services company's income from ongoing subscription services. Calculating that KPI is rather straightforward - adding the monthly billing charges for each client and then deducting hardware sales and one-time or intermittent fees. MRR has become the go-to metric for instantly measuring the financial health and value of a services-centric company with longer-term contracts. Investors, financial institutions and partners typically look hard at that number to evaluate prospective M&A or lending opportunities. Increasing the sales of professional services and other recurring billables can significantly boost the value of any IT business.
Earnings Before Income Tax and Amortization (EBITA). Why is what looks to be an accounting metric listed among the key sales stats for IT firms? EBITA is one of the most critical measures of profitability that investors look at when assessing the value of a business, especially when comparing companies in the same industry. This number allows owners and others to effectively and quickly evaluate an organization's performance over a long period. For example, Service Leadership suggests top-performing MSPs typically exceed 19% EBITDA, with hardware-centric organizations somewhat below that figure.
Contract Profitability. Tracking this KPI helps IT business leaders manage and improve efficiencies within their operations. According to Taylor Business Group, managed services agreements should generate gross margins of approximately 65%. If client contracts include technology refreshes, projects, and infrequent activities, it can negatively affect profitability standards. The key is to set realistic targets and understand which factors influence margins most.
Client Lifetime Value. This figure helps business leaders evaluate the financial benefits of gaining and keeping each customer. Understanding the value of different income opportunities allows providers to adjust their investments for acquiring and maintaining clients. This metric includes sales, marketing, and support expenses, the cost of the goods and services, and any other revenue streams that may be generated throughout the life of the relationship. Many companies use a five-year standard when calculating the long-term value of each client.
Churn Rate. Measuring the percentage of clients a business loses over a set period of time is critical. When creating retention plans or pursuing potential M&A opportunities, IT services companies must understand how their attrition rates compare to industry standards. That metric can be combined with the lifetime value of an average account to help organizations assess the business's health and the cost of potential failures. Managers often review and factor this number into sales goals when constructing quarterly and annual plans.
Inbound Qualified Lead Velocity. Understanding the direction of a company's sales opportunities is essential to month-over-month growth. No IT company can accurately predict its revenue growth (or decline) if not accurately measuring and tracking its lead pipeline. That means knowing which prospects offer the greatest revenue potential and are most likely to become paying clients. This KPI is also critical for hiring and investment planning - predicting what people and tools will be needed to support new and existing customers. Qualified leads provide more assurance, and the higher the velocity and volume of that funnel, the easier those decisions will be for the management team.
Adopt a KPI Focus
Companies can live or die by metrics. Business leaders can put too much time and energy into controlling the numbers by tweaking processes and policies and not paying enough attention to relationships. Employees and customers remain critical to the success of any organization.
However, IT companies can strike a healthy balance by sharing KPIs and benchmarks with their team members and encouraging ideas for improving critical metrics performance. For example, sales and account management team members who engage closely with customers and prospects can provide the best insight on boosting revenue and deal-related metrics.
Most IT business leverage industry tools, from Professional Services Automation to quoting and Customer Relationship Management systems, as part of their KPI process. When those platforms contain up-to-date information, team leaders can better measure and track their results and implement changes to boost the numbers that matter most to the organization's success.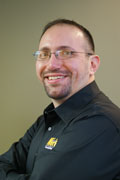 comments powered by

Disqus
The views and opinions expressed on this page are those of the original authors and other contributors. These views and opinions do not necessarily represent those of Aspire Technologies, Inc. QuoteWerks is a registered trademark of Aspire Technologies, Inc. Other trademarks referenced are the property of their respective owners.
Please be advised that Aspire Technologies, Inc. is not your attorney, and this information is not legal advice. This information does not provide, does not constitute, and should not be construed as, legal advice. The information provided was accurate at the time of publishing, but may not be all encompassing. It is for educational purposes only and is not to be acted or relied upon as legal advice. The information does not constitute legal advice and is not a substitute for competent legal advice from a licensed attorney representing you in your jurisdiction.
©1993-2023 Aspire Technologies, Inc.
407-248-1481 (9am-5pm ET M-F)