Working with Distributor Quotes - Integrate & Stop Wasting Time
Do you know how easy it is to retrieve Distributor Quotes into QuoteWerks?
You work with your distribution sales rep to provide the specs for what you need for a job. They then work with their internal teams to ensure they provide the configurations that meet your needs and including special pricing. Now comes the "fun" part – quoting your customer this configuration. How do you get into your quote though? Distribution quotes come in different formats, they have cryptic descriptions, and are not ready to be sent to the customer for approval.
This is where QuoteWerks comes in. We have collaborated with Tech Data, Ingram Micro, and SYNNEX to be able to retrieve those quotes in-real-time that your sales reps create into QuoteWerks. Your sales rep doesn't need to send you anything. With Tech Data and Ingram Micro, you can see all Quotes quoted to your company over the last 45 days listed for you to select from. In addition to that functionality, if you know the Distributor Quote number, you can simply enter it, and QuoteWerks will retrieve it.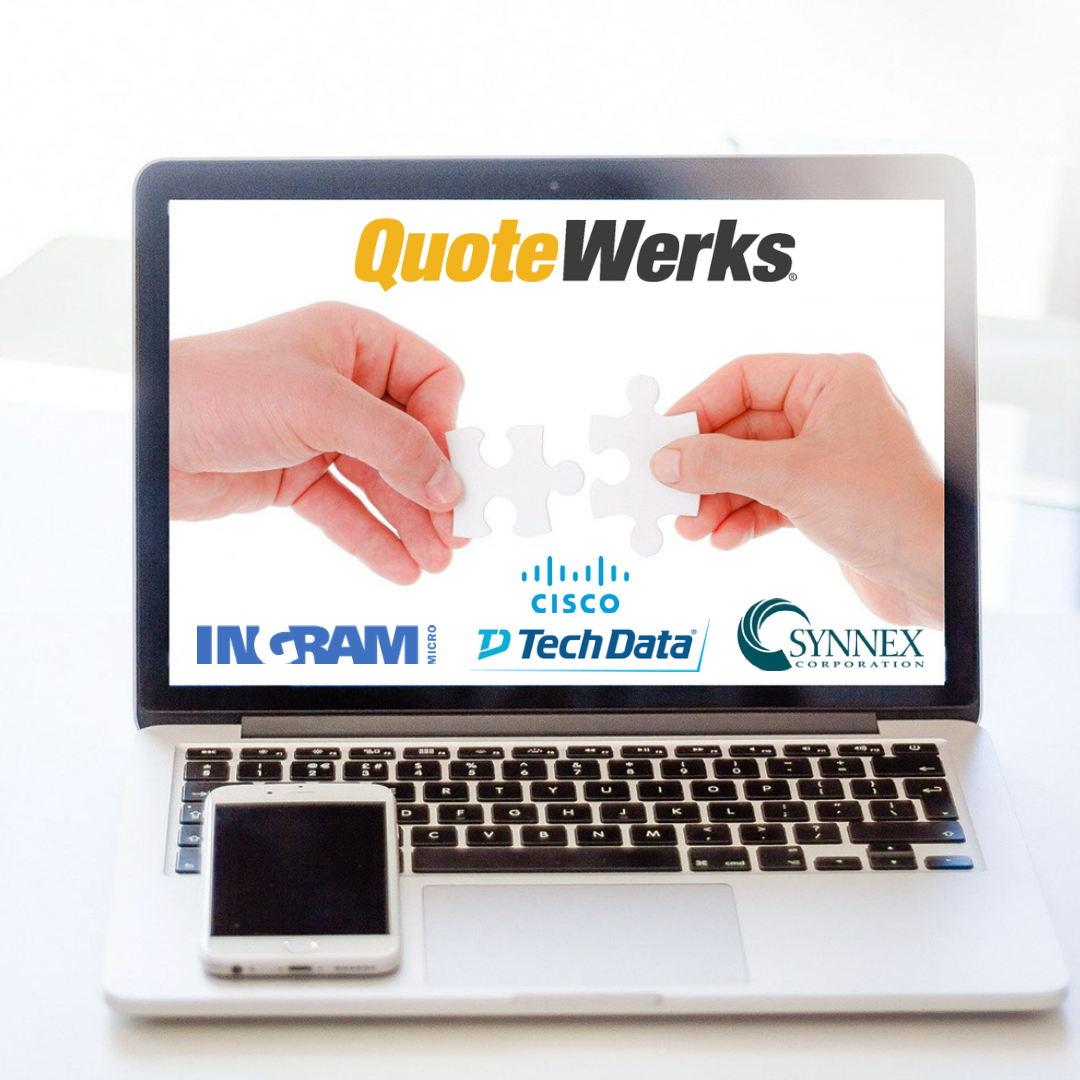 Once you retrieve the distributor quote, it will have all available part numbers, pricing and more. The other problem is that distribution does not always provide the most "sales friendly" descriptions. They tend to be cryptic and not helpful for your customer and sometimes not even for you that knows what you are selling. With a click of a button, you can update all lines on the quote with a customer friendly description and even include the pictures of the items. If the distributor didn't include the Manufacturer information, that will also be matched and updated. How is that for automation?
If you are a Tech Data partner that also sells Cisco products, there is even more functionality available to you. On Tech Data's Website, you can link your Tech Data account to your Cisco Commerce Workspace (CCW). By doing this, you will be able to retrieve Cisco CCW Deals, CCW Estimates, CCW Quotes, and CCW Renewal Quotes all from within QuoteWerks. This even automatically creates a Tech Data Quote for easy reference when speaking with your Tech Data sales rep or when ready for procurement.
| Distributor | Quote Search | Recent Quotes | Cisco Integration |
| --- | --- | --- | --- |
| Ingram Micro | | | |
| Tech Data | | | |
| SYNNEX | | | |
All of this functionality is available for QuoteWerks v5.6 customers in the USA. Ingram Micro functionality is extended to customers in Canada. We look forward to adding this functionality to customers in other countries around the world as distribution adds the needed API functionality. In the meantime, we do offer Paste-Special Functionality and the Quote Importer app.
If you're ready to start saving time with distributor quotes, schedule a QuoteWerks demo today.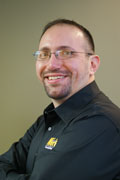 comments powered by

Disqus
The views and opinions expressed on this page are those of the original authors and other contributors. These views and opinions do not necessarily represent those of Aspire Technologies, Inc. QuoteWerks is a registered trademark of Aspire Technologies, Inc. Other trademarks referenced are the property of their respective owners.
©1993-2023 Aspire Technologies, Inc.
407-248-1481 (9am-5pm ET M-F)