QuoteWerks Version Numbering Change
Last year in November 2021 we released QuoteWerks version 5.7. This year, we released QuoteWerks version 23.
What's with the version numbering change?
Back in 1999, we released version 3.0 and then as each year went by, we did not increase the version number. Instead, we increased the Build number, and we got up to Build 38!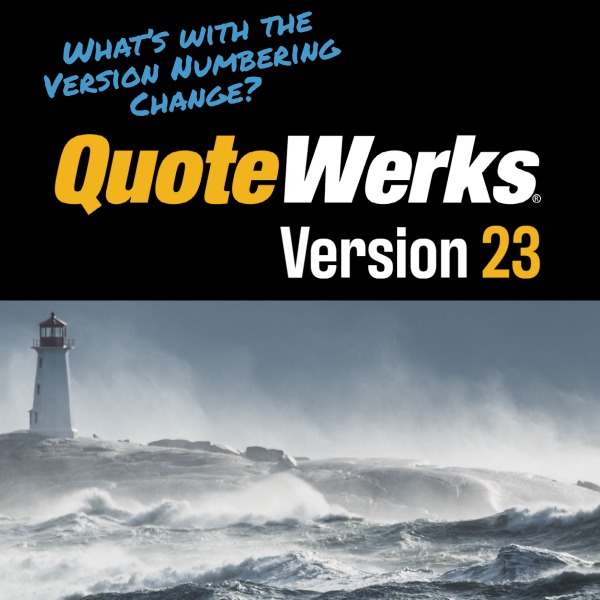 Then by 2005, we increased the version to 4.0, and then as each year went by, we still named it QuoteWerks version 4.0. Again, we increased the Build numbers and we got up to build 51!
We were at a trade show back in 2008 and someone said, "geez you're still on QuoteWerks version 4.0. You have not released a new version in 4 years!"" We were like that is a good point, we've been adding so many new features, but our version number didn't change to reflect this. We were indicating the changes in build numbers that people (rightly so) did not recognize as significant.
So, the next year we bumped up the version to v4.5, and each year since then we just increased the point release so v4.6, 4.7, etc. Again, we missed the point...people were thinking that 4.7 is just a small difference from v4.6, but it was actually a completely new version released a year later with an average of over 120 new features.
We've finally learned from our version branding shortcomings.
This year we corrected this oversight with the release of QuoteWerks v23.
Version 23 also reflects our heritage, our robust product, and our real-world experience supporting our customers for the last 29 years.
P.S. We've been releasing new versions for almost as long as QuickBooks Desktop.
Related: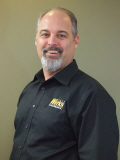 comments powered by

Disqus
The views and opinions expressed on this page are those of the original authors and other contributors. These views and opinions do not necessarily represent those of Aspire Technologies, Inc. QuoteWerks is a registered trademark of Aspire Technologies, Inc. Other trademarks referenced are the property of their respective owners.
Please be advised that Aspire Technologies, Inc. is not your attorney, and this information is not legal advice. This information does not provide, does not constitute, and should not be construed as, legal advice. The information provided was accurate at the time of publishing, but may not be all encompassing. It is for educational purposes only and is not to be acted or relied upon as legal advice. The information does not constitute legal advice and is not a substitute for competent legal advice from a licensed attorney representing you in your jurisdiction.
©1993-2023 Aspire Technologies, Inc.
407-248-1481 (9am-5pm ET M-F)