What Does Quote to Cash Mean for Small Businesses?
Traditionally, there have been too many systems that don't talk to each other to allow for true quote to cash (Q2C or QTC). Maybe you've been using Word or Excel for your quotes, a CRM keeps your customer information, and another piece of software handles the accounting. The problem is, these methods don't communicate with each other.
There are known gaps in communication between the information involved in these processes. These gaps have required manual methods in order to create an overall process that includes every activity involved in closing a sale. This manual entry has led to human errors and slowed down the process. In addition to that, the business to business sales cycle is getting longer. Salespeople are spending less than 35% of their time actively selling to customers.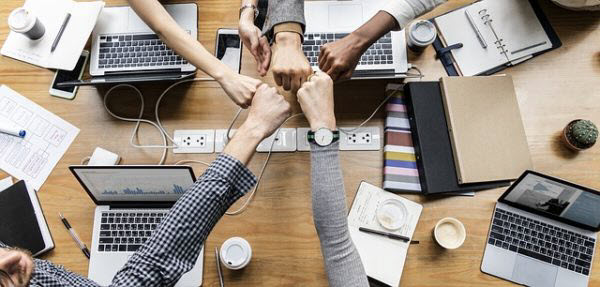 QTC is a full set of business processes that cover everything from the initial quote through collecting the payment. It begins when you configure, price, and quote to include your initial offer, create pricing that is appropriate for the sale, and then create the quote. The process ends with negotiations, invoicing, payment, and hopefully, renewals.
Quote to cash has become a critical part of modern business processes. According to the Aberdeen Group, quote to cash solutions now offer a robust business ROI. Some of their findings include a 49% increase in proposal volume, sales cycles shortened by over 25%, improved conversion rates of 17% and deals 105% bigger.
The 10 Steps for Quote to Cash
Quote to cash covers a lot of territory. Here are the 10 steps (most of which you are already doing manually) that you need:
Configuration of the Product or Service: In this stage, you need to find the best selection of goods and/or services that you will recommend.
Pricing: Find the right pricing for the deal and any incentives that you can offer.
Quoting: This may not be a final offer, it merely exists to continue the sales dialogue.
Contract Creation: Having full contract management allows reps to create a contract that will include an agreement with the terms and conditions.
Contract Negotiation: Negotiations have started and you may need to get legal involved in case anything needs to be added or removed from the contract.
Contract Execution: This is when the deal is finalized and signed.
Order Fulfillment: At this point, the order has been received, processed, and then delivered to the customer
Invoicing: When the final calculations are done and an invoice is sent. It typically includes a billing schedule.
Revenue Management: This is sometimes handled by the accounting department and used when revenue is actually recognized. Contract terms are also monitored to make sure that payment terms and even delivery schedules are upheld.
Renewals: At this point, recurring revenue and customer retention will become a factor. This is a continuation of the quote to cash process and has the potential of generating more revenue using cross-selling and up-selling. This is also when contract renewals need to be monitored as well as decreasing the time between renewals and reducing churn.
Benefits of a Quote to Cash System
With small businesses, the success of the business is often indicated by the amount of revenue created. But it goes deeper than that; it is how fast you can generate revenue and what it costs to do so.
The quote to cash process can help you:
Make more money as your Q2C process efficiency improves.
Have a process that ensures you're not leaving money on the table.
Have a scalable process for preparing quotes that is less prone to errors.
Provide quotes faster (and more accurately) than when you rely on Word or Excel.
Signs a Quote to Cash Cycle is Running Properly
How do you know when your Q2C process is working correctly? Here are a few signs that everything is running smoothly:
You're able to go from a prospect being interested in your product or service to billing the customer within 24 hours.
Customers get the quotes faster which can shorten the sales cycle.
You're able to see the system operating efficiently day in and day out.
Contract management will help sales teams close deals more quickly
You're able to create standardized, professional-looking quotes in less time.
You have centralized quote storage.
You've increased efficiency by integrating with CRM and accounting.
You've fully automated your purchasing.
You can integrate with vendors.
You have standardized products, pricing, margin, quote approval, workflow, and more.
With a sales quoting and proposal software solution, you can remove manual processes and reduce the risk of human errors. You get an accurate quote to cash sales process, allowing you to standardize workflows and increase efficiency.
When you're ready to reduce the error in your quoting process and start quoting work in less time using quote to cash, reach out QuoteWerks to learn more. Request a demo here.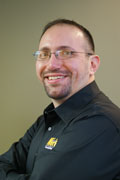 comments powered by

Disqus
The views and opinions expressed on this page are those of the original authors and other contributors. These views and opinions do not necessarily represent those of Aspire Technologies, Inc. QuoteWerks is a registered trademark of Aspire Technologies, Inc. Other trademarks referenced are the property of their respective owners.
©1993-2023 Aspire Technologies, Inc.
407-248-1481 (9am-5pm ET M-F)