Is Your Sales Quoting Tool The Right Solution for Today's Economy?
Companies in all sectors are under increasing pressure to execute consistently and efficiently across their sales, procurement, and back office operations. Yet many businesses fail to consider the negative effects that their ineffective sales quoting system has on the firm's bottom line.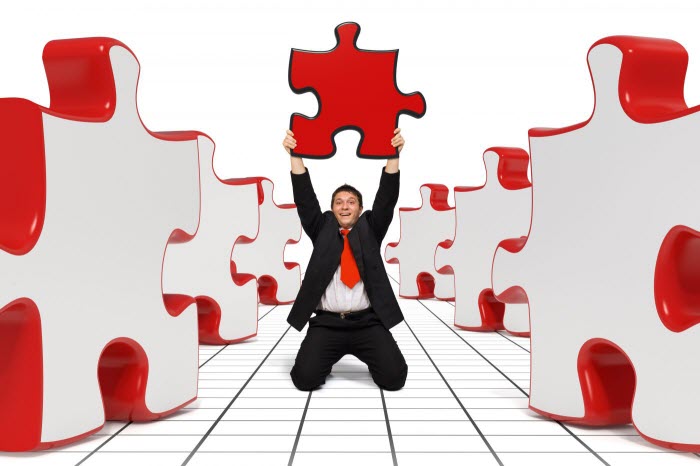 Understanding the anatomy of your sales quoting process and how your existing quoting method supports the process can reveal critical areas of underperformance which should be addressed through the adoption of more advanced quoting solutions. When diagnosing the health of your quoting process and tool, consider the following five components of an effective quoting system:
Identification of the Customer
Does your current quoting solution integrate with your in-house CRM system, allowing you to automatically pull information (including terms, customer tax rate, and customer profile) into your quote? Can your quoting toll support separate contact details for multiple parties including the purchaser, their billing contact, and the party who will receive the products?
Accessing Product Data
When it comes to selecting the appropriate products and services for your customer, you need to have access to accurate product data. Are you quoting from your current/live product list, or from a copy that has to be updated frequently? For companies who purchase from multiple manufacturers or distributors, can you quickly and easily access real-time price and availability data without having to call your account executive?
CRM Integration
Once a quote is created for the customer, the data should be reflected in your CRM system so that appropriate sales follow-up calls can be scheduled and executed, thus improving your sales closure rate. Does your quoting solution automatically create or update the sales opportunity within your CRM application; close opportunities and create completed sales records; establish a link to the quote from the customer's record for quick quote recall?
Solution Oriented
Unless you are using a quoting solution specifically developed for you, chances are your tool does not deliver all the functionality you require "out of the box". Does your quoting application allow you to extend its functionality and reach into your business systems through an API?
Ease of Use
Are you experiencing issues with sales reps who refuse to use your quoting tool, resulting in them creating their own ad hoc quotes outside the system? Your sales quoting application should be intuitive and provide ample user support and training to ensure that your entire sales team will adopt it. Without their acceptance, the implementation will linger, exposing your business to the same inefficiencies and errors you are seeking to avoid.
QuoteWerks delivers unmatched value for companies whose current quoting solution underperforms in any of the above areas. Instead of accessing multiple applications, Web sites, and documents, sales reps have a single work environment for all steps in the sales process: researching products, creating quotes, sourcing, pricing, determining availability, and confirming orders.
QuoteWerks' out-of-the-box compatibility with such leading CRM applications as ACT!, Autotack, ConnectWise Manage, GoldMine, Maximizer, MS Dynamics CRM, Outlook, salesforce.com, SalesLogix, SugarCRM, and Zoho ensures that organizations can quickly deploy QuoteWerks, adding it into their CRM environment, leveraging their existing CRM investment.
With over 86,000 users in 101 countries, QuoteWerks delivers immediate benefits for its users in several main areas including:
Reduced quote creation time ensuring sales teams can focus the majority of their time on active selling efforts and not on paperwork.
Improved product support through the ability to create bundles and a product configuration tool that is standard within QuoteWerks.
Improved margins resulting from better access to pricing histories and comparative prices amongst suppliers.
Reduced return and error handling costs related to quoting discontinued or out of stock products. QuoteWerks provides sales reps with complete and current product information ensuring quotes are accurate.
Risk mitigation for exposure to the company and the customer from erroneous pricing and other material errors associated with manual quoting processes.
Rapid ROI payback through our concurrent user licensing model, volume discounts beginning with two licenses, non-recurring licensing fees, and free support minutes included with each initial purchase.
Free online training resources.
Given today's volatile business landscape, organizations must now address the challenges with their ineffective quoting systems and for many including 3M, Canon Medical Systems, Dell, GE Healthcare, Instron, Mettler-Toledo, Skyline, and Sony, QuoteWerks has proven to be the quoting solution of choice.
To learn more, try the QuoteWerks demo today!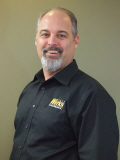 comments powered by

Disqus
The views and opinions expressed on this page are those of the original authors and other contributors. These views and opinions do not necessarily represent those of Aspire Technologies, Inc. QuoteWerks is a registered trademark of Aspire Technologies, Inc. Other trademarks referenced are the property of their respective owners.
©1993-2023 Aspire Technologies, Inc.
407-248-1481 (9am-5pm ET M-F)