What Your Sales Team Must Know About Creating a Business Proposal
Too often, salespeople fail to reach the goal with their business proposals. They treat them like a necessary evil, something they must do in order to pursue a deal. As they rush through the process, they may miss out on a great opportunity to differentiate your company from the competitors.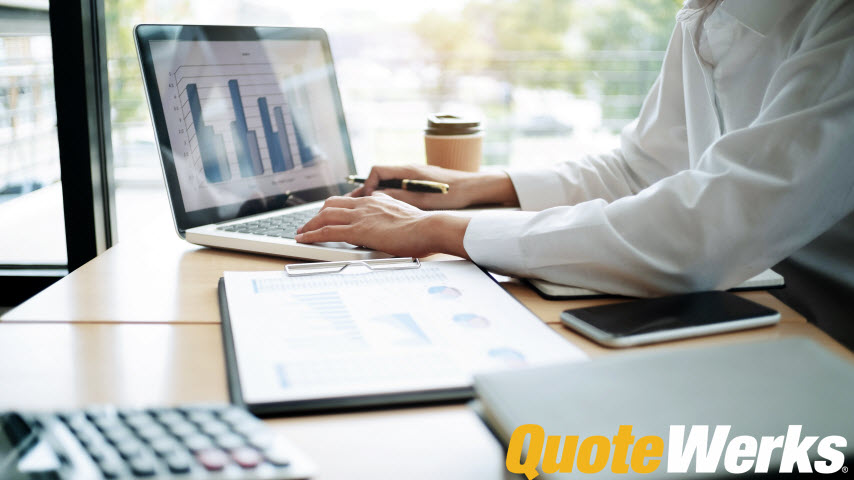 To equip your sales team to create proposals that are more likely to win business, here are 5 guidelines they need to know:
Take Time to Prepare
Proper preparation is often a part of the proposal process that is forgotten. While the preparation phase can be time-consuming, it is also a critical part of developing a successful proposal. Thoughtful planning allows time for your sales team to articulate your company's identity and why your company is the obvious choice for the job.
The more your sales team knows before they start creating a proposal, the better it will be. A targeted proposal starts with an understanding of the prospect's expectations, means, and needs.
In order to do this properly and come up with solid business proposal ideas, your team needs to ask open-ended questions. Once they've answered these questions, they are ready to move forward by creating the right components within your proposal creation software.
Include the Right Components
A typical sales proposal will include the following sections:
Title page
Table of contents
Executive summary
Challenge: description of the challenge / problem that you're trying to solve
Solution: approach / methodology that you will take to solve the issue
Proof: qualifications for why they should hire your company
Project schedule that includes deliverables and a timeline
Pricing, payment, and any legal information
Benefits of hiring your company
Other important elements may include contracts, statements of work, and terms and conditions.
Modern proposals can also include electronic signatures that are not only legally binding but can speed up the proposal process by allowing your team to receive any signature in real-time.
Keep it on Brand
A brand is more than a logo. It represents your business with imagery, graphics, logos, tone of voice, and more. It's important to be consistent with every element of branding because it reflects upon your business persona and how you want your target audience to perceive your company.
In order to stay on brand, your sales team's proposal must have:
Proper color palette: These colors should be related to your brand and used throughout your proposal.
Company logo: Include a high-resolution image of your logo with a transparent background so it can work on various colored backgrounds.
Correct tone of voice: If you have a brand that is serious, funny, quirky, or professional, this needs to be continued within the proposal. Make sure the writing uses an active voice because it is easier to read and creates a stronger argument.
Imagery and graphics: If your sales team chooses to use imagery and graphics within the proposal, make sure they follow the guidelines that are established for the rest of your content like your website, brochures, etc.
Easy and quick to read information: This will allow busy executives who supervise the prospect to perform a swift review and increases the chance they will agree to the proposal.
Apply the Latest Pricing and Documents
One of the challenges with traditional proposal-generating tools like documents and spreadsheets is that they require lots of manual research. This research could involve searching for the latest pricing or trying to find a document on the network (which folder did I use again?). Proposal creation software solves this issue by consolidating information and archiving past proposals, saving your sales team valuable hours and preventing errors.
In order to ensure your sales team has the latest pricing and documents, here are a few things you should have in place:
Centralized location: Make sure that your proposals and documents are all kept in a centralized location. This will make them easy to search.
Accurate, updated pricing: When your team creates a pricing table, they should use the latest, most accurate pricing available.
Another option is to use a responsive pricing table that will allow the customer to select the items they want and then automatically calculate the pricing based upon their selection.
Creating bundles can be a compelling way to encourage buyers to commit to a purchase. By combining different products and services into a bundle, your sales team can reduce the buyer's decision fatigue. Bundling can also allow your company to charge more.
Use Proposal Tracking to Be More Responsive
With a proposal creation software system, not only does your team have everything in a centralized location but they are also able to more efficiently follow the progression of the sales process.
The ability to track your quotes has many advantages:
Being able to track the performance of your sales team in real-time
Gaining a better understanding of which products and services are being sold in different geographies
Addressing problems in real-time so that you're able to troubleshoot and avoid issues in the future
Improving communication with your prospects by allowing for more timely responses
Ensuring everything is delivered on time
Tracking quotes in a proposal creation software system instead of an accounting system allows you to keep your accounting system clean and uncluttered from items that did not sell
Creating a Successful Proposal
What happens when your sales team has the time to make the most of their business proposal ideas because they have the right tools at their fingertips? They can more quickly create the kind of proposals that win business. With QuoteWerks proposal software, you can create a proposal that is on-brand, contains the latest pricing, bundles, and allows you to track your proposal and be more responsive.
Get a demo of QuoteWerks proposal software today.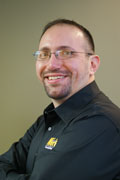 comments powered by

Disqus
The views and opinions expressed on this page are those of the original authors and other contributors. These views and opinions do not necessarily represent those of Aspire Technologies, Inc. QuoteWerks is a registered trademark of Aspire Technologies, Inc. Other trademarks referenced are the property of their respective owners.
©1993-2023 Aspire Technologies, Inc.
407-248-1481 (9am-5pm ET M-F)