8 Ways Business Proposal Software Will Make Your Company Successful
Some companies will not only survive our current situation but will continue to grow and eventually thrive. This is especially true for companies that, in the new work-from-home environment, become adept at utilizing communications and technology.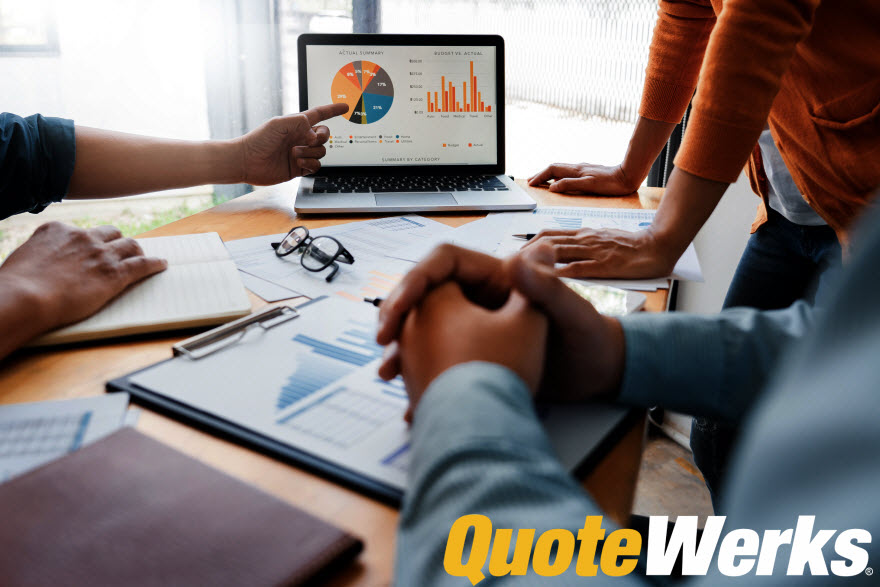 What if your business could become more responsive to the needs of your customers? One way to do this, and start seeing up to a 12% improvement in sales goals, is to begin using business proposal software.
Roughly 65% of sales managers say that lack of time and resources is one of the challenges their sales reps face. They state their reps are spending too much time doing activities other than selling. For example, 27% of sales reps spend more than an hour a day performing data entry.
These are common problems for companies with a traditional proposal process. These processes, which often use Word or spreadsheets, tend to be slow and prohibitive to moving toward completion.
These manual processes may require a mad rush to meet deadlines because they are convoluted. Even after the proposals are created, they might have inconsistent pricing or errors. Later, these proposals may go dormant if they are sent and nothing happens because of a lack of tracking.
In order to provide a better service, reps need the ability to research multiple vendors and find important data, like equipment inventory, when they need it fast. However, finding the right technology to do this can be a challenge.
Make Your Company Stand Out from the Competition
Business proposal software can offer time-saving features that help with creating, tracking, and updating proposals. Here are a few of the ways proposal creation software can help your company thrive no matter the environment:
Don't reinvent the wheel: Proposal creation software allows you to replicate and automate the proposal process. This way you're not expending extra manpower each time you have to create a proposal.
Include the right pricing (the first time): 48% of sales reps say their biggest problem is competing against low-price competitors. With proposal creation software, you can use templates that are ready-to-go with pricing that you know is up-to-date and correct. You'll also know the best price from suppliers and which of them have items in stock before you submit pricing.
Store everything where you can find it: With centralized documentation, you can make sure everyone pulls from the appropriate templates. These templates use the proper branding and product descriptions. This allows managers to archive out-of-date templates so they are no longer used. Having proposals in one place also makes them searchable for easy access.
Follow up at the right time: Checking in at the right time allows you to close more deals. A perfect example might be receiving an alert after a proposal is viewed and following up with the prospect the next day. This will keep sales reps from waiting too long before contacting a customer.
Utilize automated reminders: Sales reps are more likely to win deals if they have a series of reminders they can use to follow up with potential customers. This type of automated reminder can be built-in to your proposal software, allowing reps to send multiple reminders to help ensure proposals don't fall through the cracks.
Get a signature faster: Use e-signatures for proposals so they can be signed off on more quickly. A faster response option leaves less time for customers to change their minds.
Include videos: Proposal software also allows you to include videos with your proposals. These introduction videos can explain things that might otherwise be misunderstood. It allows sales reps to talk to their audience, delivering information in a way that suits the customer. By building authority, reps show that your company is the right choice for them.
Offer payment options: In these uncertain times, proposal software can also allow you to offer your customers multiple payment options. For example, they can choose to pay now or select options like financing for certain items or all items.
Conclusion
With existing customers, business proposal software will help sales reps deliver the proposals they need faster. With new customers, reps can demonstrate to customers how responsive they can be.
Times are uncertain for businesses right now. But creating accurate and timely proposals can be a first step in showing them how responsive and professional your company can be. Whether it is creating a proposal that is on brand, following up at just the right time, or offering them the payment options they need to say "yes," proposal software can help your company be successful.
Try out a QuoteWerks demo today to find out how proposal creation software can help your company create more accurate proposals faster.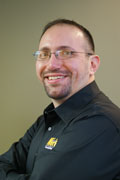 comments powered by

Disqus
The views and opinions expressed on this page are those of the original authors and other contributors. These views and opinions do not necessarily represent those of Aspire Technologies, Inc. QuoteWerks is a registered trademark of Aspire Technologies, Inc. Other trademarks referenced are the property of their respective owners.
©1993-2023 Aspire Technologies, Inc.
407-248-1481 (9am-5pm ET M-F)