QuoteWerks
Bids and Estimates
for AV Professionals
Rich Rubin, Mobile Studios, Inc.

Rich Rubin, CEO of Mobile Studios, Inc.

Jane Scotland, Beyond the Invisible

Jane Scotland, Director, Beyond the Invisible - AV/IT
QuoteWerks for the Audio Video Industry
Create visually stunning Bids and Proposals
Include Product Pictures and Spec Sheets
Attach your wiring diagrams and site photos. Typically you are creating these with CAD programs or even Visio.
Use your existing QuickBooks Products and Contacts
Products are automatically created in QuickBooks for you. No more duplicate entry!
Import Quotes from your Distributors and AV iQ
Learn more about all QuoteWerks does...
Overview for Audio Visual Professionals
QuoteWerks starts at $15/month, one time fee (No $1000+ price tags). We pride ourselves on keeping our price down at an affordable level where you can immediately get a return on your investment. We can do this because we have tens of thousands of users. We also keep costs down because we choose reliable technologies that just work, so our support costs are low and you can always reach our support line.
Not only is QuoteWerks a stand-alone Bid, Estimate, and Proposal generator, but we also have integrations to leading CRM and Accounting packages (QuickBooks, Peachtree, and more).
Something that sets us apart from the competition is how we are seamlessly integrated into your normal workflow. We are able to retrieve contact information from your CRM package (no double entry) and quickly generate a quote based on this potential customer's details. We then write back relevant details to the CRM package with follow-up call information, a link to the document in QuoteWerks, and most importantly — the Opportunity information! If you do not have a CRM, QuoteWerks integrates with Outlook and also has a built-in Contact Database.
When the customer decides to move forward with the deal, we are able to easily transfer the details of the order to QuickBooks or Peachtree as an Estimate/Order/Invoice, so you do not need to recreate all of these details. If the items do not already exist in QuickBooks or Peachtree, we will create them for you. An issue that we have seen with users in your industry in particular is that you could potentially sell thousands of items, but in reality only sell a handful of them on a regular basis. With QuoteWerks, you do not need to clutter your accounting system with parts that you never sell.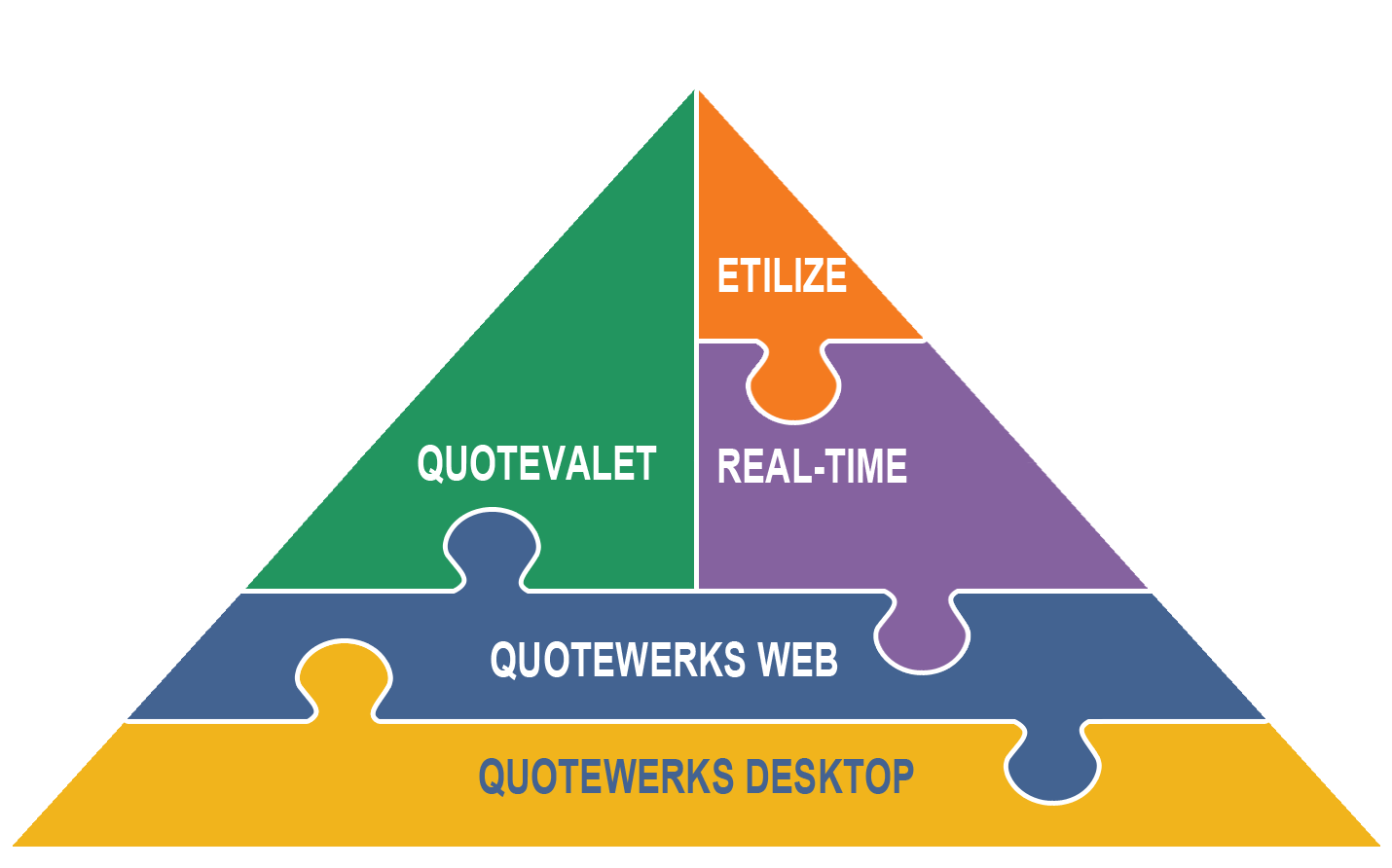 The Complete AV Package
Maximize Your Investment
Create Management Reports
Evaluating Bid and Estimate Software
Here are some resources to assist you in your evaluation process or when comparing different solutions:
Related Blog Topics
©1993-2023 Aspire Technologies, Inc.
407-248-1481 (9am-5pm ET M-F)