Three Tips for Growing Pro AV Sales in 2023 and Beyond
The user experience is everything in business today. From ergonomically designed keyboards and touch pads to intuitive payment terminals and web-based marketplaces with upsell options and electronic acceptance, organizations need every technology-related engagement to be pleasing and instinctive engagements. Whether those interactions take place with customers or employees (or both), creating a quality user experience helps drive sales and profits the business as well as integrators and other technology providers.
Professional audio-visual (AV) experts have followed that principle since inception. They understand the nuances of altering sightlines and acoustics to create the best experience for each specific audience. Since virtually every room has different light and sound requirements, the business opportunities for pro AV experts are plentiful, especially for firms that understand the need for creativity in a commercial environment.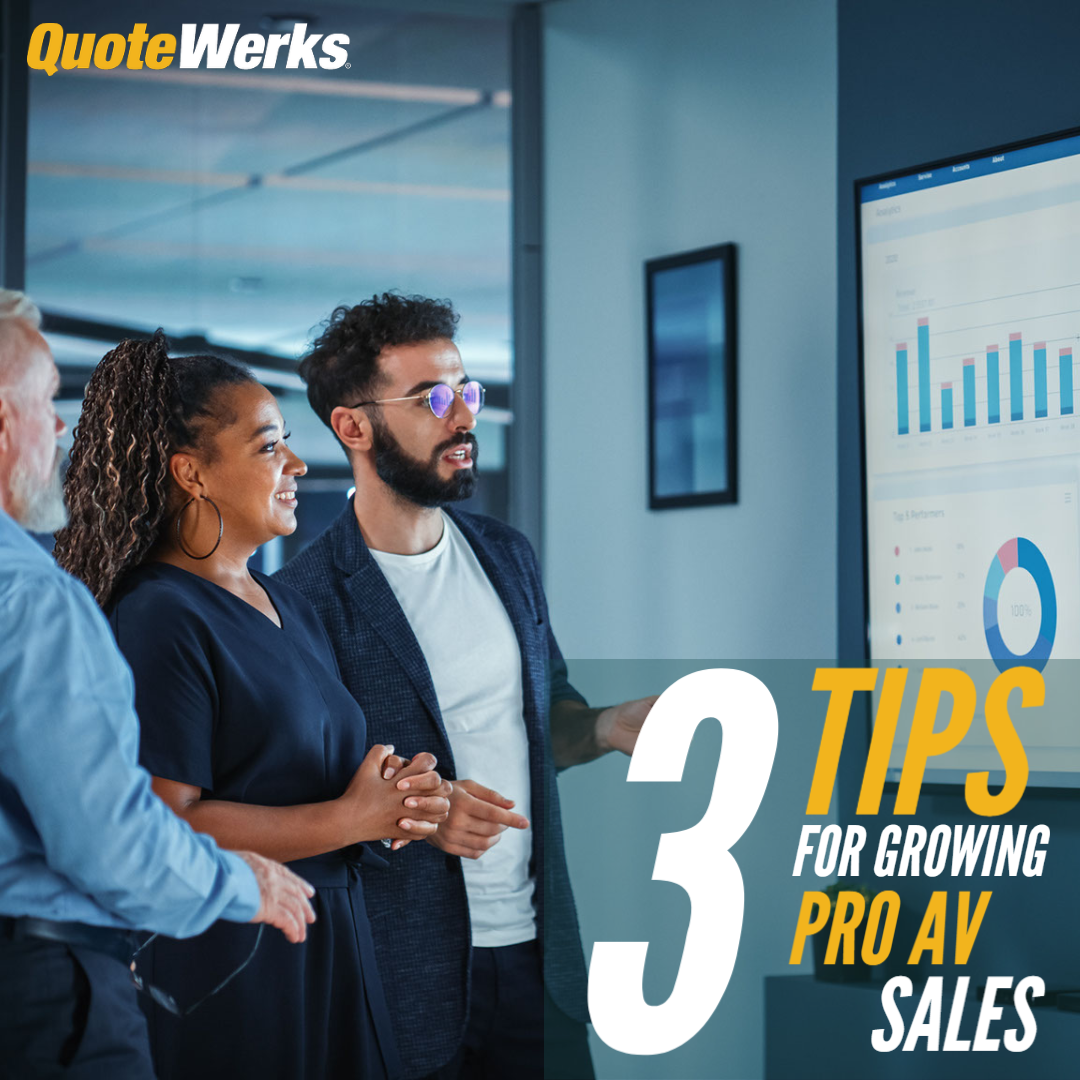 Demand for these technologies is strong and growing. According to research firm MarketWatch, the global Pro AV market is expected to reach nearly $3 billion ($2.9994 B USD) by the end of 2025, at a Compound Annual Growth Rate (CAGR) of 4.1%. What those numbers don't show is the rising value of creative integrators who not only understand the technologies and installation process, but how to design and configure these solutions to optimize the user experience. Those distinct services can drive revenue and increased profitability for knowledgeable and skilled specialists.
Businesses are demanding more creative AV options with greater engagement capabilities today to keep pace with changing work environments and ever-shifting employee and customer expectations. Some of those high potential technology-related opportunities include:
Digital signage/ video screens
Recording equipment
Projection systems
Lighting
Video conferencing (workstations, conference rooms, etc.)
Speakers
Building automation (automatic curtains, blinds, etc.)
Integration with existing IT infrastructure
Other connected devices
The challenge for integrators is figuring out ways to convert rising consumer and business demand for innovative new solutions into incremental sales. Here are three of the hottest Pro AV-related trends and ideas that will help creative providers achieve those revenue objectives:
Target New Workplace Ecosystems

The shift to work from home (WFH) and hybrid environments could be a boon to the Pro AV business. With the pandemic waning, many companies are re-evaluating workspaces and real estate usage and investing in new technologies to strengthen communication and collaboration options. Employees operating in this new office realm may require videoconferencing, audio, and lighting solutions in addition to a slew of mobile devices and cloud applications. While meeting rooms in corporate headquarters and larger offices are still a lucrative target for these technologies, WFH is driving more implementation and support opportunities for integrators.

Drive Engagement with Digital Signage

Every company has a story to tell, and many businesses constantly search for creative new ways to boost interactions with customers. With the latest digital signage systems, AV specialists and integrators can meet those objectives  and more  for their forward-thinking business clients. Those solutions may include touch- and voice-driven devices and leverage QR codes and other inputs, providing options for almost any environment and situation today.

Creative AV providers position, program and maintain digital signage for their business clients, and periodically review and alter locations and interaction capabilities. Some integrators partner with analytics and locations experts who understand how consumers respond to certain content, display positions, and interaction options. In an era of self-serve kiosks and flexible workplace environments, the opportunities for selling digital signage are plentiful (and growing).

Explore Options in the AR and VR Realms

Innovation is a greenfield opportunity for creative and knowledgeable integrators. While many industry experts suggest that augmented and virtual reality technologies are still in their infancy, especially in relation to actionable business applications, now is a great time for AV professionals to explore potential options for the future (if not today). From video cameras with tracking capabilities that help retailer reduce theft to audio systems that recognize users and automatically adjust to their preferences, AI offers endless possibilities today.

AV specialists can also create an interactive gaming experience through augmented reality technologies. Bars and entertainment venues are good targets for virtual sports applications (golf, baseball, basketball), as are companies with gyms and recreational facilities. Colleges and trade schools, or anyplace with hands-on education programs, can leverage AR to give students a real-life training experience. From medical facilities and manufacturing to welding and plumbing, AV specialists can expand their clientele while boosting the value of their business by selling and supporting these future-focused technologies.
Win the Sale
One of the hardest parts of growing AV sales is closing the deal. With a stand-alone bid, estimate, and proposal generator, and integrations to leading CRM and accounting packages, QuoteWerks simplifies that process. This quoting tool seamlessly integrates into the normal sales workflow for AV specialists and integrators, and quickly shares and retrieves important information (minimizing double-entry) to generate quotes. Busy AV professionals don't have time to spare on needless tasks when working new sales opportunities.
Growing a business can be hard enough without the right tools. QuoteWerks helps AV specialists and integrators increase sales with fewer distractions and headaches.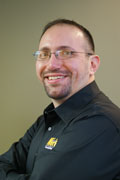 comments powered by

Disqus
The views and opinions expressed on this page are those of the original authors and other contributors. These views and opinions do not necessarily represent those of Aspire Technologies, Inc. QuoteWerks is a registered trademark of Aspire Technologies, Inc. Other trademarks referenced are the property of their respective owners.
Please be advised that Aspire Technologies, Inc. is not your attorney, and this information is not legal advice. This information does not provide, does not constitute, and should not be construed as, legal advice. The information provided was accurate at the time of publishing, but may not be all encompassing. It is for educational purposes only and is not to be acted or relied upon as legal advice. The information does not constitute legal advice and is not a substitute for competent legal advice from a licensed attorney representing you in your jurisdiction.
©1993-2023 Aspire Technologies, Inc.
407-248-1481 (9am-5pm ET M-F)