QuoteWerks Raises the Bar of MSP Sales Proposals with VendorRFQ
Empowering IT Channel Partners with Virtually Unlimited Communications Capabilities
Aspire Technologies, the pioneering provider of QuoteWerks, a procurement and quoting management tool for MSP (Managed Service Providers) partners, unveiled its new VendorRFQ™ solution. This revolutionary new offering empowers the technology sales process, helping IT firms deal with the increasing speed and complexity of transactions, as well as constantly changing client requirements.
VendorRFQ optimizes communication between MSPs, clients and vendors. From negotiating prices and sharing a multitude of product and services details to collecting and organizing that information for each account, this new QuoteWerks option brings order to the chaos. MSPs can also easily compare and identify the lowest prices and best-fit offerings. Best of all, procurement teams can monitor which vendors receive and respond to quotes in "real-time" from the central management console.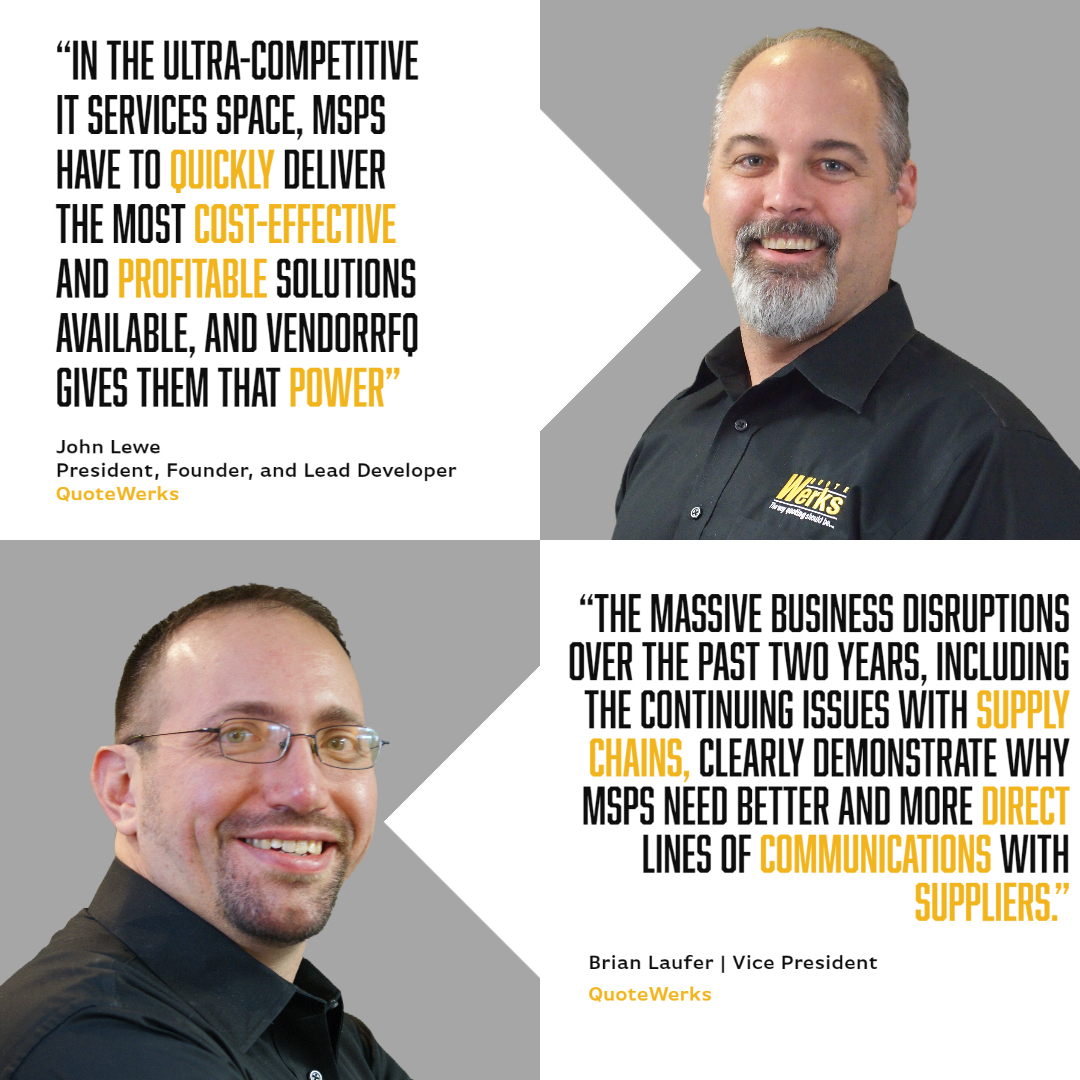 While channel partners could work with potentially tens of thousands of vendors and distributors, few of those companies offer real-time automated pricing options. Checking product availability and obtaining prices can be slow, tedious and frustrating processes for high-energy, results-driven sales professionals. Phone and email communications take time, as does properly organizing and presenting the information to clients and prospects. "In the ultra-competitive IT services space, MSPs have to quickly deliver the most cost-effective and profitable solutions available, and VendorRFQ gives them that power," says John Lewe IV, the president, founder and lead developer of QuoteWerks, Aspire Technologies, Inc. "The platform's advanced management and communications capabilities strengthen the negotiations capabilities of any IT services firm."
VendorRFQ allows MSPs to easily request pricing from a single vendor or multiple suppliers with just one click! Other vendors can be added to the mix at any point with just as little effort.
Real-time insight and communications - see the current status of bid submissions and respond to questions on the items and pricing from suppliers- right in the RFQ!
Improve vendor interaction and visibility - prospective suppliers receive a VendorRFQ invitation (a link sent via email) which opens the interface and enables two-way communications to share information and negotiate prices, terms and conditions and availability. No Logins or hassles; vendors can simply enter their price and click to submit!
A powerful but cost-effective solution - VendorRFQ pricing follows a subscription-based "reserved concurrency" model, meaning MSPs may use fewer seats than QuoteWerks licenses.
"The massive business disruptions over the past two years, including the continuing issues with supply chains, clearly demonstrate why MSPs need better and more direct lines of communications with suppliers," adds Brian Laufer, Vice President of QuoteWerks. "VendorRFQ lets your sales teams swiftly gather details on pricing and availability while negotiating the optimum deals for both clients and providers."
VendorRFQ is now available to QuoteWerks customers and other IT support businesses. For more information or to sign up for a live demo, contact the QuoteWerks sales team at 407-248-1481 or sales@quotewerks.com.
Related: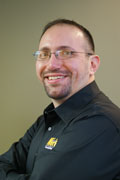 comments powered by

Disqus
The views and opinions expressed on this page are those of the original authors and other contributors. These views and opinions do not necessarily represent those of Aspire Technologies, Inc. QuoteWerks is a registered trademark of Aspire Technologies, Inc. Other trademarks referenced are the property of their respective owners.
Please be advised that Aspire Technologies, Inc. is not your attorney, and this information is not legal advice. This information does not provide, does not constitute, and should not be construed as, legal advice. The information provided was accurate at the time of publishing, but may not be all encompassing. It is for educational purposes only and is not to be acted or relied upon as legal advice. The information does not constitute legal advice and is not a substitute for competent legal advice from a licensed attorney representing you in your jurisdiction.
©1993-2023 Aspire Technologies, Inc.
407-248-1481 (9am-5pm ET M-F)