CardRates.com Recognizes QuoteWerks with Editors Choice Award
CardRates.com recently recognized QuoteWerks for Developing Premier Sales Quoting and Proposal Software and for our 25+ Year History of Innovation. They presented us with their Editor's Choice™ Award for Top Quoting Software.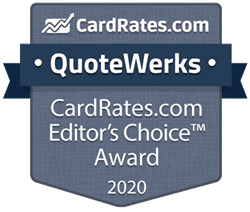 If you have attended one of our annual User Summits in Orlando, FL, you have heard John C. Lewe, our company President and Founder, talk about how QuoteWerks came to be. This article takes a snapshot of our history enabling you to quickly see where we came from.
From the article:
"In a Nutshell: In 1993, John C. Lewe IV led an IT company and needed software to provide customers and prospects with price quotes. When he couldn't find a satisfactory solution on the market, he taught himself how to program and built QuoteWerks. Lewe's creation has steadily grown into a market-leading sales quoting and proposal software. For its commitment to serving 86,000 businesses in 101 countries, QuoteWerks has earned our Editors Choice™ Award for Top Quoting Software."
Some of the areas that CardRates.com highlight are:
Innovation Keeps the Company Ahead of the Curve
Integrations and APIs Bridge the Gap Between CRM and Accounting Platforms
QuoteWerks: Products for Companies of All Sizes
"A lot has changed since QuoteWerks was founded, but one thing that remains the same is the company's commitment to its customers." Said Adam West, Managing Editor for CardRates.com. "Feedback has driven much of the change that turned QuoteWerks into an industry leader."
QuoteWerks truly is Award Winning Sales Quoting and Proposal Software. This is true for our solution and the people that make QuoteWerks what it is. In addition to the recognition by CardRates.com, QuoteWerks has won numerous awards from G2, TrustRadius and others. This year, Brian Laufer (QuoteWerks Vice President) and Jessie Devine (community engagement manager) were recognized for their accomplishments by CRN. QuoteWerks was also named 2020 Channel's Best Quoting Software by the readers of ChanelPro-SMB magazine.
If you have not read the article by CardRates.com, you should do so today!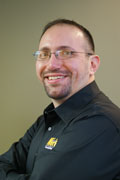 comments powered by

Disqus
The views and opinions expressed on this page are those of the original authors and other contributors. These views and opinions do not necessarily represent those of Aspire Technologies, Inc. QuoteWerks is a registered trademark of Aspire Technologies, Inc. Other trademarks referenced are the property of their respective owners.
©1993-2023 Aspire Technologies, Inc.
407-248-1481 (9am-5pm ET M-F)