How to Streamline Your Quote to Cash Cycle
Businesses need to close deals more quickly to stay competitive, especially when dealing with high-volume sales areas. This means that quotes need to not only go out quickly, but also be accurate. Every time a quote takes too long because of an inefficient process, it allows time for the prospect to look elsewhere.
A major part of the quote to cash system is not only getting quotes to the customer but also decreasing the time it takes to get them approved and signed. After all, the quicker the customer signs the contract, the faster you'll see the cash on your balance sheet. But how do we do this? How do we streamline the quote to cash cycle to speed up this process? Here are a few tips to help you.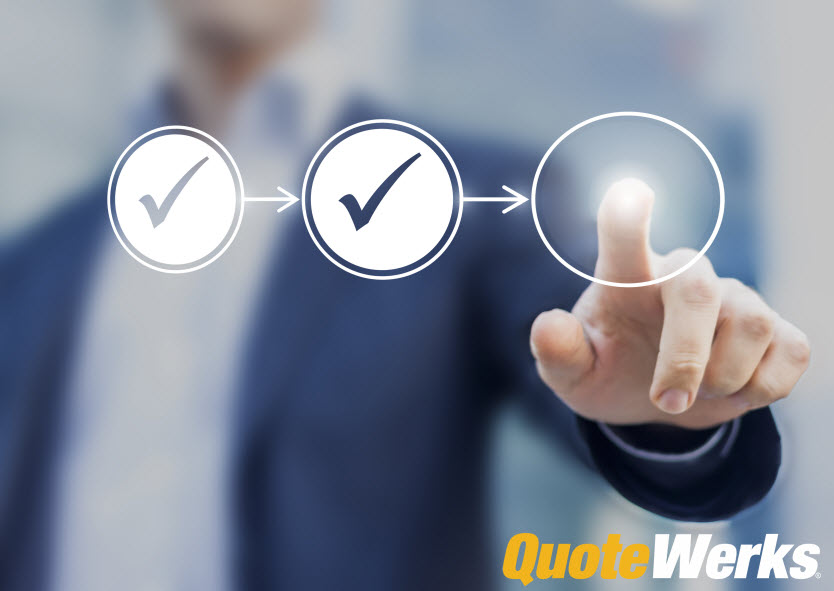 Getting Quotes Approved Faster
Some companies require approval for a quote from multiple internal employees, who will review and then sign off. If it's possible to streamline this process, you can significantly reduce your quote approval time. Using a quote to cash system, you're able to accommodate a nonlinear approval process. You're able to assign the quote to the right people in the right order to make sure it gets approved on time.
In some cases, the finance department might need to get involved to determine the pricing and terms for the deal. In situations where a deal might have extended terms, discounts, or complex pricing, it may be more difficult to quote accurately and could potentially slow down the process. By including the finance department as part of the approval process, an organization can make sure they get the information more quickly rather than using an error-prone, manual process that requires input and approval.
Streamlining Order Management
With order management, accuracy and visibility are critical. Of course, the order needs to be accurate and aligned with the company's terms, policies, and pricing. When it's not handled correctly, it can lead to problems downstream.
If your order management is not working correctly, you're likely to see problems with your day-to-day operations. For example, a customer may get their order too late or have the incorrect quantity. In addition to causing chaos in your organization, it can also cost you money and damage the relationships you have with your customers.
However, by streamlining your order management within your quote to cash cycle, you're able to stop these issues. Using quote to cash allows you to reduce the number of errors and eliminate any duplicate orders. In addition to saving you money and helping you build better relationships with your customers, streamlining the order management process will also allow you to track your sales channels more effectively.
To do this, you need to have a clearly defined process that is enforced by your quote to cash software. By keeping this process simple, you can also help to reduce the likelihood of errors. It also allows you to keep all parties on the same page because they can see all the order information.
Improve Contract Management
Always keep readability in mind when reviewing your contracts. If the customer can't read and understand the language of the contract, it's going to delay the process and lead to more questions.
If you need to add additional terms to the contract, then create an addendum. This will help keep the original language intact and reduce the risk for the company.
Once the customer agrees to the quote, have a sales rep go over the contract with them, and then evaluate any changes that need to be made. This can help reduce confusion and build better relationships with customers.
Use Modern Invoicing
Traditionally, customer billing was handled with mailed invoices. Slowly, billing systems are being converted to newer electronic formats allowing both the buyer and seller's systems to communicate effectively.
With a quote to cash solution, you have access to the essential documents that you need to process, including your invoice, proof that the delivery arrived, and the packing slip. These can easily be used to verify that a package arrived so that collections issues can be resolved more quickly.
Flexibility Counts
Every business is different and each one has specific requirements to meet. This requires a flexible quote to cash cycle that can:
Create standardized, professional-looking quotes faster
Reduce the number of errors in your quoting process
Standardize products, pricing, margin, and quote approval
Provide a centralized Quote Storage
Encourage efficiency with CRM and Accounting integrations
Automate Purchasing and integrate with vendors
Streamline Order Management
Modernize your invoicing, so you get paid faster
If you want to learn more about how QuoteWerks can help to streamline your quote to cash cycle, request a free trial.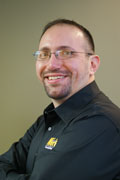 comments powered by

Disqus
The views and opinions expressed on this page are those of the original authors and other contributors. These views and opinions do not necessarily represent those of Aspire Technologies, Inc. QuoteWerks is a registered trademark of Aspire Technologies, Inc. Other trademarks referenced are the property of their respective owners.
©1993-2023 Aspire Technologies, Inc.
407-248-1481 (9am-5pm ET M-F)