Getting MSPs Ready to Scale
For many MSPs, growth has not translated well into scalability. Many MSPs have a low growth rate that can be tied to not getting enough recurring revenue. They may have clients today, but one-off projects don't scale. They need to make changes to their business to get more recurring revenue in order to scale and have growth.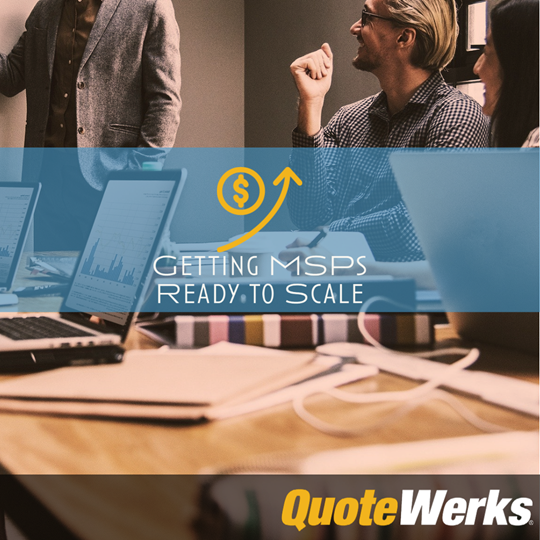 Here are some challenges that are keeping MSPs from scaling:
Marketing is not a top priority
The MSPs that are struggling to get ahead typically feel like they don't have time for marketing. They see marketing as the necessary evil but tend to put it on the back burner. The problem is, later never comes. They may start and stop the delivery of the marketing plan. Because they're always starting over, it never comes to fruition and lasts much longer than it needs to. The good news is, effective marketing is not that difficult, but it needs to be consistent.
Not focusing on sales
MSPs know they need to have more recurring revenue. However, they might try to have a technical person attempt to sell. While these technical masters may understand their services better than most people, they probably won't have the time to devote to sales to get consistent results. This is one reason you need to bring in a qualified sales expert that will focus on creating more recurring revenue.
Another challenge is that they might focus on recurring revenue but not make getting first time appointments a goal. You'll need to determine the number of first time appointments that are required in order for you to meet your monthly recurring revenue goals.
To do this, you will need to know your average deal size. This will help you understand how many clients you will need in order to achieve your revenue targets. You'll also need your sales close ratio to know how many first appointments are required. This will help you know the number of leads the team must generate every week in order to meet your revenue goals.
When you have this information, you will need to hold your sales team accountable for meeting your first time appointment and monthly recurring revenue goals. In order to do that, you'll need to track their progress. You'll need to have MSP quoting software in place that can help hold them accountable and have reporting to tell you how well they are performing. This will enable you to increase your first time appointments and months of recurring revenue over time.
No written financial goals
What happens when you don't know what you need to produce in terms of profits, revenue, and clients? Without written financial goals, you're unlikely to ever know where you stand or if you're meeting those goals. Many MSPs never consider that they need to take time for themselves and hire the right people to help them. They don't have a marketing plan in place and they don't have written financial goals.
Without these goals, you don't know where you want the company to be in a few months or a few years. With business goals, you're able to make changes in your strategy periodically so that you can continue tracking your progress and making adjustments as needed.
Having financial goals will allow an MSP to focus on building their business, hiring the right people, and they will actually be able to take some time off and enjoy the fruits of their labor.
Wrong types of communication
Most MSPs are technically proficient and understand the technologies they support extremely well. However, when they talk to customers, they sometimes get too technical. The customers are not as well-versed in the technology and find it confusing. This is why it's important to communicate properly and not include too much jargon.
Another crucial part of communication is talking about deliverables and expectations during the sales process. As a technology person, it's easy to assume that your clients will understand the outcome of the services they're purchasing. However, they often lack the technical expertise to understand the risk and benefits associated with each service. As a result, when things don't go as expected they don't understand the risk. This is why you need to communicate the risk and benefits associated with the service before the client makes a purchase so they know what to expect.
No defined sales process
Many MSPs do a great job with their technology but have a disorganized sales process or no clearly defined sales process. They are using Word or Excel to keep track of their proposals.
They print the proposals to PDF and have no way of tracking if they are opened. It makes it difficult to know how efficient your sales people are being when you can't track and make changes using a clearly defined sales process.
When you have a clearly defined sales process and MSP quoting software in order to track where your sales people are in the process, it makes it easier to know where you stand. It allows you to track important facets like first-time appointments and monthly recurring revenue. Having a documented marketing plan with these goals in place can help your business improve revenue over time.
Are you ready to improve your sales process with quoting software? Request a demo today.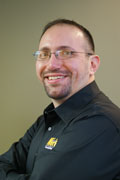 comments powered by

Disqus
The views and opinions expressed on this page are those of the original authors and other contributors. These views and opinions do not necessarily represent those of Aspire Technologies, Inc. QuoteWerks is a registered trademark of Aspire Technologies, Inc. Other trademarks referenced are the property of their respective owners.
©1993-2023 Aspire Technologies, Inc.
407-248-1481 (9am-5pm ET M-F)