Aspire Technologies, Inc. and QuoteWerks
Corporate Headquarters
Aspire Technologies, Inc.
4901 Vineland Road
Suite 250
Orlando, FL 32811

Telephone: (407) 248-1481
Fax: (407) 248-1482

Contact Us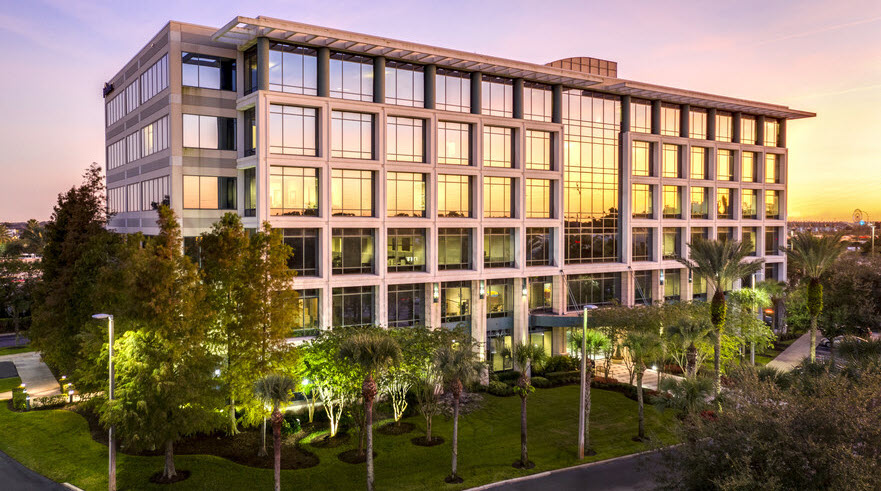 About Aspire Technologies, Inc.
A privately held company, Aspire Technologies, Inc. was founded in 1993 under the name Creative Software by John C. Lewe IV. Having founded the company 29 years ago, John is actively involved in every aspect of the company's operations and actively leads our development team, ensuring that the company's mission is fully realized on a daily basis. Corporate headquarters is located at 4901 Vineland Road, Suite 250 Orlando, FL 32811. The self-funded company focuses on quoting/ordering software integration with leading contact management software such as ACT!, Autotask, ConnectWise Manage, GoldMine, Google Contacts, HubSpot CRM, Kaseya BMS, Maximizer Desktop, Maximizer CRM Live, Microsoft Dynamics CRM, Outlook, salesforce.com, SugarCRM, and ZohoCRM. Aspire's top selling product is QuoteWerks.
Selling to a variety of markets, Aspire Technologies, Inc. has built its position in the marketplace with QuoteWerks as a small to middle market leader by providing the sales quoting and proposal solution that has the ease of use of spreadsheet software, with the feature set, power, and flexibility of high end custom solutions without the associated costs and complexities. QuoteWerks strategically addresses the pressing needs of the Small to Medium Enterprise, providing a scalable, integrated and customizable solution that increases productivity to unmatched levels from a single-user environment all the way up to the enterprise environment.
QuoteWerks, formerly "Quote Pro", has gone through many changes rapidly responding to user feedback. Aspire Technologies, Inc. appreciates the working relationship that it holds with its customers. We believe that this customer interaction is the reason for our success.
QuoteWerks is used by over 35,000 active users worldwide in over 101 countries.
John Lewe, President and Founder, discusses how he first encountered the need for quoting software and how he invented QuoteWerks back in 1993. Today QuoteWerks is the market leading sales quoting and proposal software serving over 66,000 users in 101 countries.

It is important to know what kind of company you will be working with. John Lewe, our President, talks about the company he has built.
Our Mission, Vision, and Values
MISSION
Provide an integrated quoting and proposal solution at an affordable price with great support.
VISION
When people think of quoting and proposals, QuoteWerks is the standard.
VALUES
Solution-Minded
We proactively identify and resolve issues beyond the customer's request.
We provide flexible solutions that solve specific problems.
We teach customers ways to better run their business.
We have real people who provide real support in real time.
Excellence
We provide solutions that have more features, cost less and are more reliable than any other.
We deliver real-world solutions that work as advertised.
We offer practical solutions rather than just identify problems.
We always achieve a positive outcome.
Communication
We set clear expectations in all our interactions.
We consistently demonstrate active listening skills.
We remain calm and professional in all situations.
We regularly give status updates on projects.
Accountability
We hold each other accountable to always do our best.
We diligently pursue and achieve clear, measurable objectives.
We stand behind the quality of our work.
We take ownership for strategically resolving our customers' technology challenges.
Integrity
We do what we say we will do.
We under promise and over deliver.
We continuously earn the privilege of our customers' trust.
We have the courage to demonstrate integrity when no one is looking.
Passion
We love what we do.
We treat others how we would like to be treated.
We genuinely care about our customers.
We provide legendary support.
Humility
We are well-grounded.
We do not take ourselves too seriously.
We acknowledge and act on opportunities to improve.
We empathize with customers' needs.
Team
We are dedicated and passionate people all working toward the same goal.
We have fun and work hard - together.
We respect each other's individual strengths.
We support each other in addition to our customers.
Tenacious
We inspire each other with our individual pursuit of excellence.
We care intensely about our customers' success.
We apply what we have learned to overcome any challenge.
We do whatever it takes to succeed.


NOTE FROM THE FOUNDER
QuoteWerks was developed to facilitate the processing of quotes in a wide variety of industries. In 1993, there were no mainstream quoting packages that could handle our quoting needs.

It was a tedious task to track quotes for our clients. We had to track what our cost was, what their price was, and all of the vendor part number and ordering information. Inevitably we would be rewriting, and redoing, and re-researching each quote somewhere along the line.

Being Value Added Resellers we were creating a large number of quotes, and each quote took an unacceptable length of time to create. I quickly became aware that a quality quoting software package could save us a lot of time and money. So, in that same year, I created QuoteWerks.

QuoteWerks allowed us to easily and efficiently control the quoting process starting with the creation of the quote, followed by the ordering of the items, and ending with the invoicing of the sale.

We originally developed QuoteWerks to facilitate our internal quoting process. Over the years it has been shaped and molded in a continuing effort to improve the efficiency of the quoting process.

We work hard to make QuoteWerks a quality product that you can depend on. By quality, I mean a product that is well thought through and logically designed, not slapped together in a hurry. I believe in polishing existing features while adding new features rather than the approach of throwing out a new feature that is not very polished and then moving on to the next one. By quality, I mean that bugs are thought of as unacceptable. Of course, by nature, bugs will be found in software. Because of our commitment to quality, we minimize the number of bugs, and once a bug is reported, it is usually corrected within days, and it stays fixed.

It is a sign of our commitment to providing a quality experience and quality service to our customers. We look forward to having you as a new customer.

Sincerely,

John C. Lewe IV
President, Founder, and Lead Developer
Aspire Technologies, Inc.
©1993-2023 Aspire Technologies, Inc.
407-248-1481 (9am-5pm ET M-F)