QuoteWerks Recognized with a Gold Win in IT Channel's Only SMB-Focused Reader's Choice Awards

QuoteWerks named 2020 Channel's Best Quoting Software Vendor
by ChannelPro-SMB
Orlando, Florida, August 3, 2020 – Aspire Technologies, Inc, the developers of Award Winning QuoteWerks Sales Quoting and Proposal Software, announced today that ChannelPro-SMB and ChannelPro Network readers have selected QuoteWerks, the solution that offers technology solution providers the industry's most popular platform for creating quotes and proposals, to receive the gold medal for the 2020 Reader's Choice Awards.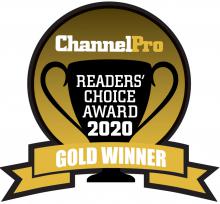 For the last eight years, QuoteWerks has been recognized in the Best Quoting Solution category. This is the seventh year, QuoteWerks has been awarded the Gold or named Best Quoting Vendor. This year has seen substantial additions to the QuoteWerks features and integrations that MSPs and solution partners need to succeed. QuoteWerks development has added the ability to retrieve Ingram Micro Quotes in real-time by working closely with the Ingram Micro team, a full PSA integration to Kaseya BMS in addition to enhancements to Autotask and ConnectWise Manage, and more.
"We are honored to be recognized in the ChannelPro-SMB Reader's Choice Awards," said Brian Laufer, Vice President, QuoteWerks / Aspire Technologies, Inc. "With votes cast by readers who are actively involved in the channel, it's rewarding and inspiring to see that our Quoting and Proposal Solution considered to be among the best. There is no doubt that our team's hard work and dedication to the channel are key to our continued success."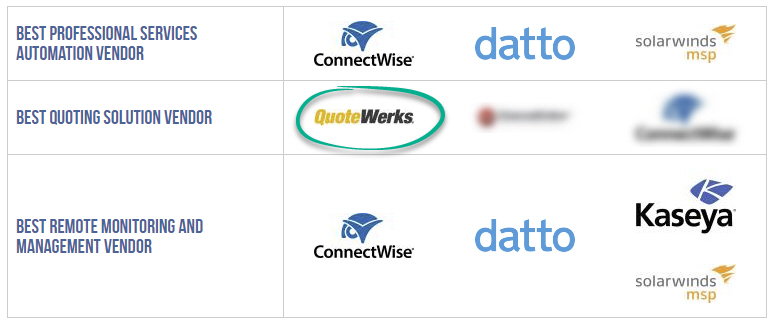 Readers of ChannelPro-SMB and the ChannelPro Network were invited to participate in the IT channel's only SMB-focused Readers' Choice Awards by casting their votes via the publication's website for the vendors, distributors, and professional organizations with the most SMB- and partner-friendly solutions, services, or programs in the channel today. For each of the 50 categories, readers were asked to select the option that best satisfies the unique business requirements, work styles, and budgets of their small and midsize business clients, as well as those that best serve their own partner organizations.
"I do not think the channel has ever experienced a year like this one. The pandemic and its aftereffects have roiled the economy and our businesses, yet channel partners have responded by making adjustments on the fly to keep their staffs and customers safe and productive," says Michael Siggins, president and publisher of ChannelPro-SMB and the ChannelPro Network. "Now more than ever, our readers rely on partnerships with vendors, distributors, and professional associations to help them stay competitive and grow their bottom line. Against this backdrop, our readers give recognition to the brands they rely on most. These results give us a unique indicator of the most trusted brands that power the channel today and into tomorrow—whatever tomorrow may bring."
Complete details are posted at www.ChannelProNetwork.com. Learn more about QuoteWerks award-winning solutions at www.quotewerks.com.
About QuoteWerks
QuoteWerks is an affordable turn-key quoting and proposal solution with over 86,000 Users in 101 countries. What sets QuoteWerks apart is its 55+ integrations with CRM (such as ACT!, Autotask, ConnectWise, Kaseya BMS, salesforce, MS CRM, Outlook and more), Accounting (QuickBooks and Sage 50), Distributors (Ingram Micro, Tech Data, Synnex, and more), FedEx/UPS, Leasing, Sales Tax, Dell, Cisco, HP, CDW, and more.
About ChannelPro-SMB
ChannelPro-SMB, part of the ChannelPro Network, provides targeted business and technology information for IT channel partners who serve small and midsize businesses. Via a monthly magazine and associated online properties, the ChannelPro Network delivers expert opinion, analysis, news, product reviews, and advice vital to a reseller's business success. Perspectives from VARs, vendors, distributors, and analysts are spotlighted daily. No other media company focuses on the small and midsize marketplace like ChannelPro-SMB. More information is available at www.ChannelProNetwork.com.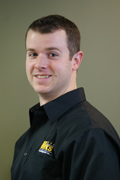 comments powered by

Disqus
The views and opinions expressed on this page are those of the original authors and other contributors. These views and opinions do not necessarily represent those of Aspire Technologies, Inc. QuoteWerks is a registered trademark of Aspire Technologies, Inc. Other trademarks referenced are the property of their respective owners.
©1993-2023 Aspire Technologies, Inc.
407-248-1481 (9am-5pm ET M-F)