QuoteWerks Compliments Accounting Software March 1, 2019
QuoteWerks quoting software fills in the gap between contact management software (CRM) and accounting software.
CRM software helps you to manage your customers and leads, including daily communications, setting reminders for follow ups, sending them emails, replying to emails, sending out marketing emails, and tracking marketing campaigns. Essentially managing and keeping track of all your customer interactions. Contact relationship management is a necessary and important aspect of your business.
Accounting software helps you to manage receivables, payables, purchasing, inventory management, asset management, payroll, etc.
The advantage to having your CRM software and Accounting software be separate software packages is that each can do what they respectively do best.
Enter QuoteWerks...
QuoteWerks helps you create quotes and proposals quickly and easily integrating with both your CRM and your accounting software.
It gets your customer information from your CRM software, creates links to your quotes for the customer, schedules follow up calls in the CRM software for the customer, records emails sent to your customer in your contact management software, etc. QuoteWerks leverages all the functionality that you rely on in your CRM software.
Once the quote becomes an order, QuoteWerks then creates the customers, products, and invoices for you in your accounting software with no re-typing! Once the order/invoice is in your accounting software, your Accounting software can take over and do what it does best.
The solution is complete. From your CRM to QuoteWerks to your Accounting. It is for this reason we call QuoteWerks®...The other half of CRM®.
Related: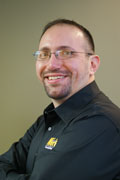 comments powered by

Disqus
The views and opinions expressed on this page are those of the original authors and other contributors. These views and opinions do not necessarily represent those of Aspire Technologies, Inc. QuoteWerks is a registered trademark of Aspire Technologies, Inc. Other trademarks referenced are the property of their respective owners.
©1993-2023 Aspire Technologies, Inc.
407-248-1481 (9am-5pm ET M-F)