QuoteWerks Reviews and Awards

When evaluating any solution, it is important to listen to community feedback especially from those that have used or evaluated the solution.
Check out our reviews on: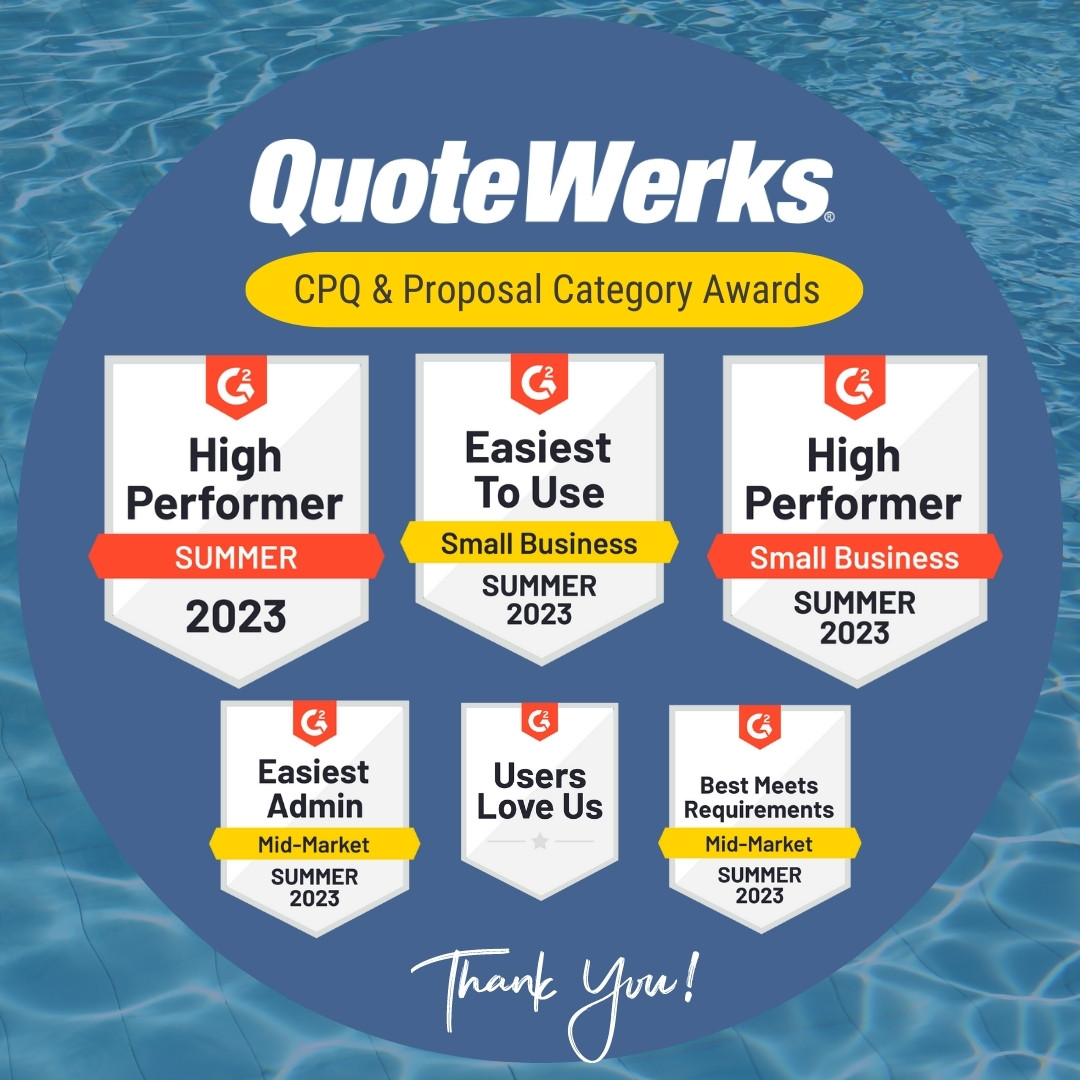 Add Your Review
If you like QuoteWerks and it makes your life easier, we would like your help in spreading the word. Help others distinguish the difference between marketing hype and a real quoting and proposal solution like QuoteWerks.

If you remember back when your company was evaluating quoting solutions, you probably were not sure what solution to go with. There was a lot of information on the web, but you didn't know what you could or couldn't trust. That's why we are asking you as a QuoteWerks user to let others know how QuoteWerks helps your business and how it will help others. Your endorsement of QuoteWerks goes a lot further than ours!



Want to write a review, but do not know where to start?

Want to write a review, but do not know where to start?

Some ideas for your testimonial:
What you used before QuoteWerks (like Word or Excel)?

How did QuoteWerks improve your sales process?

How did QuoteWerks address your pain points (for example you used to have trouble with "x")?

How long have you been using QuoteWerks?

A personal story or experience how QuoteWerks made or saved a sale.

What do you personally like about using QuoteWerks (like particular features, things that you find most useful, etc)?

Comment on the cost of QuoteWerks and your return on investment (ROI). How quickly did you recoup the money you spent on QuoteWerks?

Share your experiences you have had with our technical support staff.

In your mind, what really sets QuoteWerks apart from other software and/or solutions?
More Awards
For the eigth year in a row, QuoteWerks has in the Quoting Solution Category in the 2020 ChannelPro Readers' Choice Awards. In fact, QuoteWerks has been recognized seven times by winning the gold medal in this category.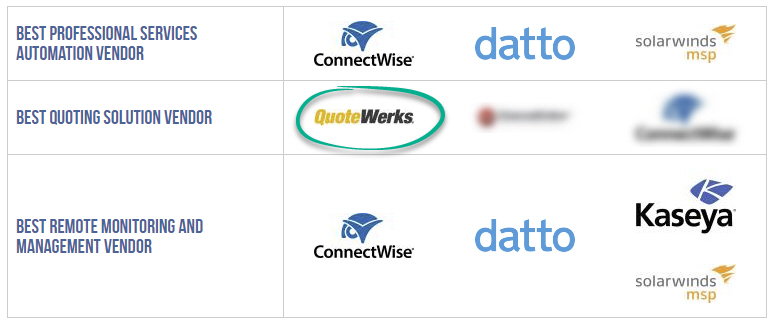 3rd Party Reviews and Articles
©1993-2023 Aspire Technologies, Inc.
407-248-1481 (9am-5pm ET M-F)