7 Ways Proposal Software Helps the Customer
Imagine a sales rep as she tries to create a quote in Microsoft Word. First, she has to search the network to find the quote template she needs. Unfortunately for her, she picks an old template with out-of-date branding. She submits the quote to her manager and then quickly gets scolded because it's the wrong version. Then this frustrated sales rep has to start the whole process over again.
Before long, her company starts using quote proposal softwarea>. As part of the implementation process, the management team goes through the old templates and removes them from the centralized library. This way, the sales reps can locate the correct quote template each time rather than searching through out-of-date examples to find the one that they need.
This scenario is not uncommon, and it's just one example of how adopting quote proposal software can streamline your process and increase employee productivity—and satisfaction. Anytime you can do that, employees are more apt to deliver the best experience possible to your customer.
It's about Helping the Customer
Quote proposal software helps sales reps and managers, and the end result is that customers benefit as well. Here are seven ways that can happen:
Know which inventory items are available and when: Proposal software should integrate with your inventory management system. This will allow sales reps to retrieve information about available inventory as well as what vendors have available. It helps sales reps to accurately understand what inventory is available and communicate with the customer regarding when they can receive items.
Improve customer engagement: Proposal software can improve the quoting process not only for sales reps but also for customers. Once created, a quote can be available on any device with an internet connection. This makes it easier for the customer to access quotes from anywhere and approve them faster.
Become more responsive: If sales reps spend too long creating quotes, they may lose prospects to competitors. Using proposal software, reps are able to dramatically reduce the time it takes to create a quote.
Bolster pricing reliability: With proposal software, sales reps get updated pricing that can be dynamically calculated based upon real-time data from vendors. This can allow the correct pricing to be accessed more quickly.
A great looking proposal every time: Fewer things seem to annoy sales reps more than delayed quotes that lag behind because of formatting issues with out-of-date Word templates. The last thing a company wants is for an error-ridden template to go out to a customer and reflect poorly on the entire company. Proposal software allows for configuration accuracy. This prevents the types of errors that can cause sales reps to lose a deal. It simplifies the entire process, making it easier for everyone to get it right the first time.
Improved communication: Before a quote has been sent out, workflows can make sure that the right people are able to approve it. It helps the sales rep to know when the quote is ready to send. It allows management to view each quote to make sure it is ready. After a quote has been sent, alerts can then remind sales reps that they need to follow up at various times. (And managers can be notified to monitor progress of sales reps.) It can also provide alerts that let the sales reps know when the customer has opened the quote so they know when to check back with the customer.
Create a consultative sales process: Using proposal software improves the efficiency of the "courting" process and also saves time for the sales reps. This gives them time to provide the customer with a more personalized sales experience, allowing reps to better understand the requirements and pain points for the customer. Using workflows and automation also allows your sales reps to know exactly when they need to touch base with a customer. All of this data will improve communication and responsiveness for your customers. Over time, this translates into stronger relationships.
How to Get Started Improving the Customer Experience
This increased knowledge from quote proposal software can help sales reps obtain more personalization in each one of their quotes. This improves the user experience, allowing the customer and the sales rep to create a stronger bond with offers that are more in tune with the customer's needs.
Quote proposal software will help the customer to know that the sales rep is engaged and available for any additional support in case it's needed. It allows the sales team to have the right product at the right price and ensure that the margins for the company are met. Overall, this can help lead to a better buying experience for the customer and more sales for the sales reps.
Check out how QuoteWerks proposal software can improve your business with our demo.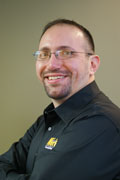 comments powered by

Disqus
The views and opinions expressed on this page are those of the original authors and other contributors. These views and opinions do not necessarily represent those of Aspire Technologies, Inc. QuoteWerks is a registered trademark of Aspire Technologies, Inc. Other trademarks referenced are the property of their respective owners.
©1993-2023 Aspire Technologies, Inc.
407-248-1481 (9am-5pm ET M-F)