Vendor Consolidation and Events November 9, 2017
There have been a lot of changes in the IT channel over the last few years. Beyond the technology itself, there is the 21st century technology vendor "Land-Grab".
This started with ConnectWise and what was then Labtech and also with Autotask and their short-lived acquisition of a competing quoting tool. With the self-made battle lines drawn, both the PSA leaders started adding more companies to their ranks. The "Land-Grabs" were not limited to just the PSAs. With ConnectWise and Autotask having their own RMM tools, the remaining larger RMM tools are getting into the PSA game as well.
Thus far, all of the vendors have played nice with regards to APIs. The sales and marketing divisions may ready and take aim at their adversaries, but the Development Teams talk nice with each other. In our case at QuoteWerks, this past year has been the best year in terms of API communication and feedback with the PSA solution's API team that once attempted to acquire us and later acquired another solution upon our decline.
So why am I writing this? Well, I am currently sitting in the bar of the hotel that hosts one of the IT Industries largest annual events. A few years ago, QuoteWerks along with a handful of other vendors were told that we were no longer welcome at the event. This "boot" from the event since we competed with a "core product" was actually a blessing in disguise. We were able to take the almost six figures (not kidding) that we spent on the event on other communities/events (HTG, Xchange, etc) and also on strategic activities (like what I am doing this week).
This week I have scheduled meetings with customers, leads, and customers looking to come back to QuoteWerks after a poor experience with a competing product. These meetings that I have are substantial - not the typical high-level booth conversations where both sides struggle to hear each other amongst all of the other conversations. Having "office hours" at the bar is beneficial between meetings as well. Where do attendees of events spend most of their time when not at the event or trying to get a quick cat-nap back in the room? It's a good time to catch up with customers and industry friends.
Some of you might think that this approach is "shady" or not "ethical", so I would answer you this - if we were able to sponsor the event, we would. I would never do this for an event that we had the opportunity to sponsor out of respect. I am also respectful of the tradeshow demarcation line. I will not pass that point (although plenty of Vendor friends have offered to get me a badge - plus my mug is probably too recognizable anyway). I am a registered guest of the hotel. I only frequent the areas that any hotel guest would (which happens to be the bar).
Beyond meetings, we also sponsor other events that are off property or not associated with the event. As an example, a joint party last night with about a dozen vendors brought in over a 1000 attendees (a third of the actual event). Two years ago, I was the first of the vendors do this. Last year, a few joined in after hearing about my success. This is where we coined the name #RogueNation.
This year, we have seen more company consolidations, shake-ups, and land grabs. The biggest of which, is Datto. The whole industry is sitting on their edge of their seats waiting to see what happens.
Who will be the next company to join #RogueNation?
Related: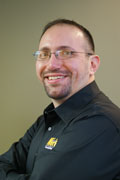 comments powered by

Disqus
The views and opinions expressed on this page are those of the original authors and other contributors. These views and opinions do not necessarily represent those of Aspire Technologies, Inc. QuoteWerks is a registered trademark of Aspire Technologies, Inc. Other trademarks referenced are the property of their respective owners.
©1993-2020 Aspire Technologies, Inc.
407-248-1481 (9am-5pm ET M-F)