Ready for a demo?
Call us now at 407-248-1481
or fill out the form to the right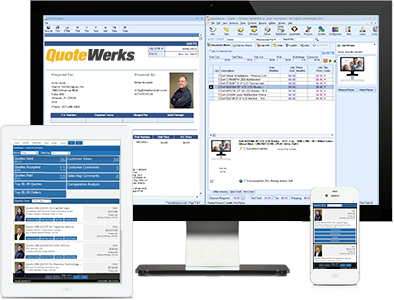 Improve your quoting process with QuoteWerks!
Create quotes in less time
Create Standardized, Professional looking quotes
Reduce Errors in your quoting process
Standardize products, pricing, margin, quote approval, workflow, and more
Centralized Quote Storage
Increase efficiency with CRM and Accounting integrations
Automate Purchasing and integrate with vendors
Be more productive for less than $3 a day
Best Investment I have made in my Business
I am a small company, but my quotes outshine all of my competitors. Quotes that use to take me hours are now completed in 15min.

Patrick C.
QuoteWerks should be a requirement!
The integrations between our vendors, CRM, and accounting package make the process of generating a professional quote through placing an order extremely easy.

Jonathan H.
©1993-2021 Aspire Technologies, Inc.
407-248-1481 (9am-5pm ET M-F)