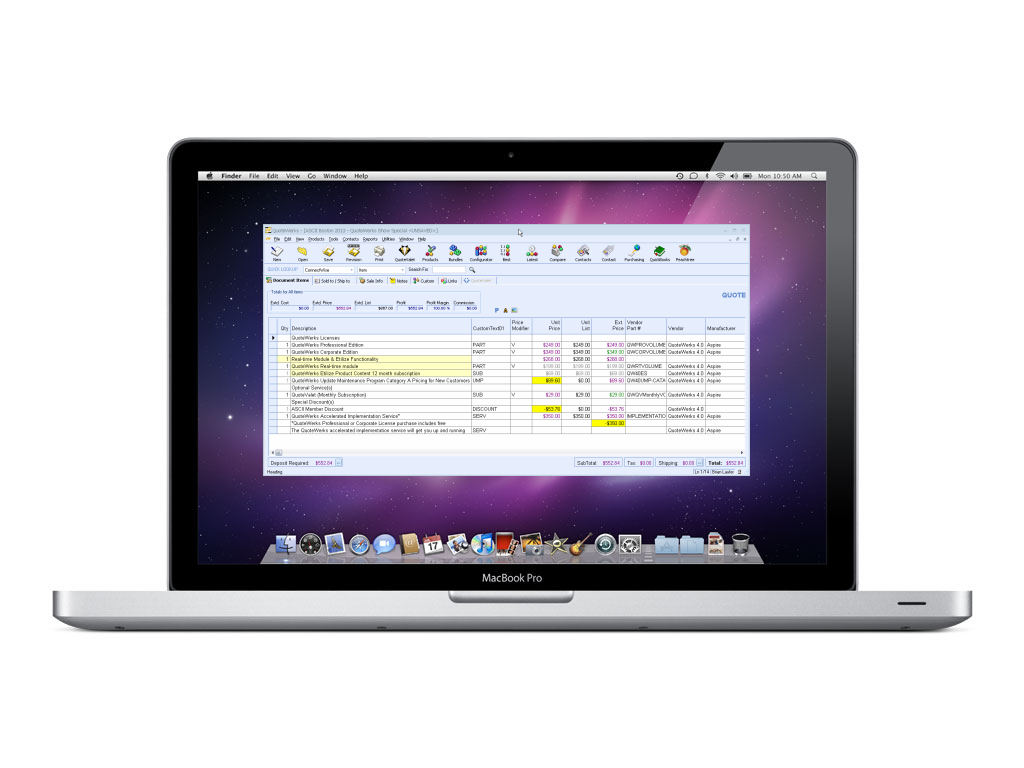 QuoteWerks Desktop is a native Windows application that can run in a virtual environment on your Mac to automate your sales quoting and proposal process!
QuoteWerks Desktop runs under Virtual PC, Parallels, VMWare, and many other windows emulators or you can also establish a remote desktop (RDP) connection to a Windows computer. Of course if you have a newer Mac, you have the ability to dual boot and have the best of both worlds with a Mac and a PC.
QuoteWerks Web enables your sales reps to create, modify, and deliver quotes in a web browser. This is a great option for your Mac users because it does not require any files to be installed locally to use QuoteWerks.
©1993-2020 Aspire Technologies, Inc.
407-248-1481 (9am-5pm ET M-F)