QuoteWerks Integration to Maximizer CRM
This video walks through the available features in the integration between QuoteWerks and Maximizer CRM Live.
Create Winning Quotes and Proposals with Maximizer CRM Live
Enhance your Maximizer CRM Live experience by integrating QuoteWerks as your CPQ solution to streamline the quote and proposal process, giving you a better chance to win every opportunity.
Use QuoteWerks, sales quoting and proposal software solution, as a tool in your CPQ and Quote-to-Cash sales process.
Compatibility

QuoteWerks integrates with both Maximizer CRM Live (Cloud) and Maximizer CRM On-Premise (self-hosted / "your cloud") installations.

Maximizer CRM supported versions include 2022 R1, 2021 R1/R2, 2020 R1/R2, 18.0, 17.2, 17.1, 17.0, 16.2, and 16.1.

Looking for the QuoteWerks integration to Maximizer Desktop?
Requirements
The QuoteWerks integration to Maximizer CRM Live is only available in the
Corporate Edition of QuoteWerks
.
QuoteWerks Searches Maximizer CRM for Contacts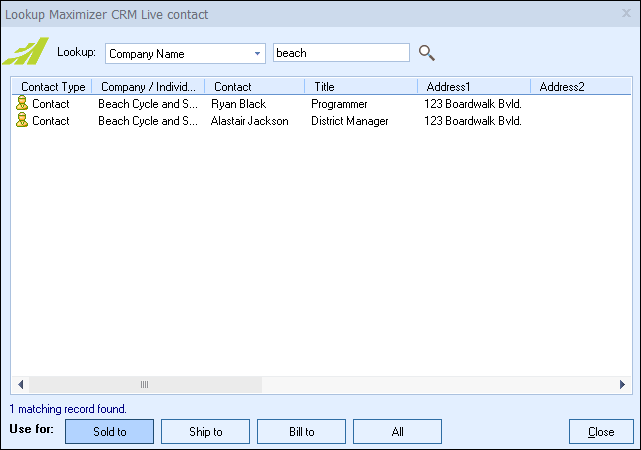 From the Sold To / Ship To tab of the QuoteWerks quote workbook, you can search Maximizer for a Company, Individual, or Contact.
QuoteWerks Creates/Updates Opportunities in Maximizer CRM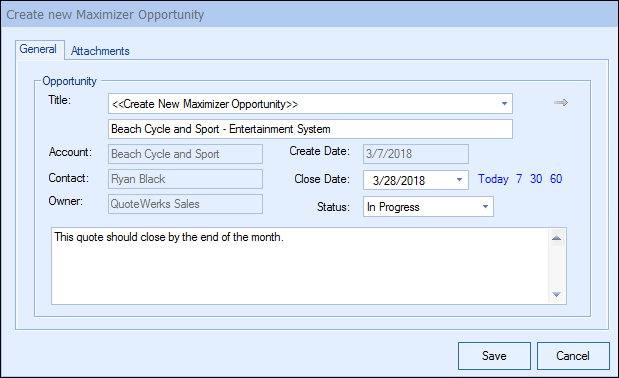 When saving a quote, QuoteWerks automatically creates an Opportunity in Maximizer CRM Live. When you are in Maximizer, you will see the sales opportunities and their sale amounts for each quote you have created for this contact. The Opportunity feature is very useful in determining your projected cash flow.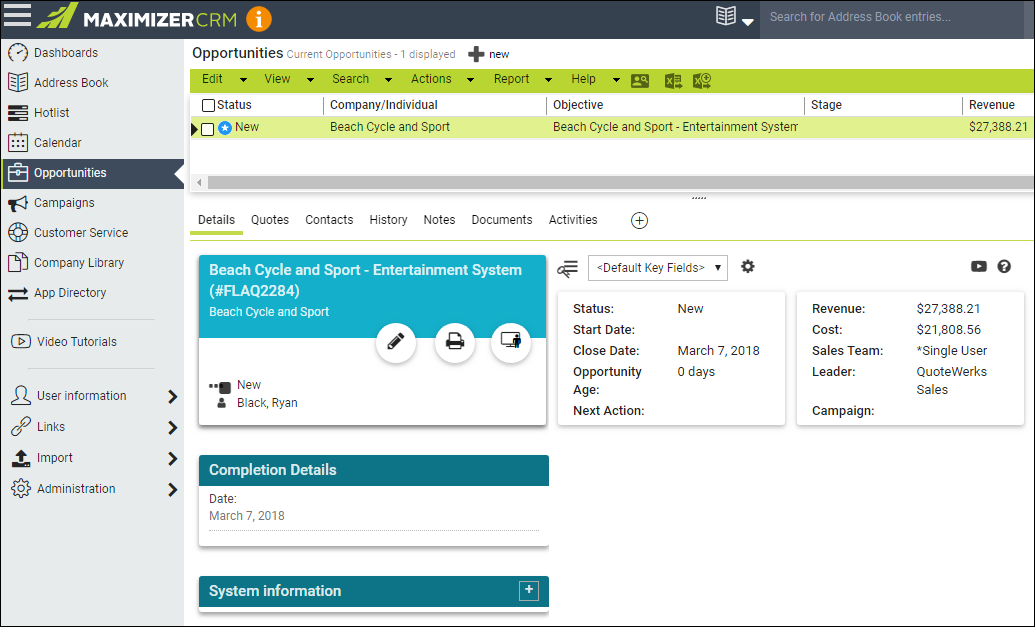 QuoteWerks Creates Document Links in Maximizer CRM

When saving a quote QuoteWerks automatically creates link a document under the Documents tab in Maximizer that links to the quote you are saving. When you are in Maximizer and select the Documents tab, you will see all the quotes that you have done for this Maximizer contact. You can even double-click on the document links, and QuoteWerks will open and display the quote the link refers to. This feature is very useful for organizing and finding your quotes from within Maximizer.
©1993-2023 Aspire Technologies, Inc.
407-248-1481 (9am-5pm ET M-F)