3rd Party Contact Management
Add-on Products
for QuoteWerks Desktop
3rd party add-on products are products written by other companies that integrate with QuoteWerks Desktop (using the QuoteWerks SDK) in order to provide a more complete customer solution.
Looking for a NetSuite integration or other CRM not listed on this page? We have additional developers that have written custom integrations to NetSuite and other contact managers listed on our Developer Projects page.
RangerMSP-QuoteWerks Link helps users manage new business opportunities while streamlining their workflow by enabling all quoting and sales opportunities to be managed from within RangerMSP, a centralized professional services automation (PSA) solution. By linking QuoteWerks Quotes to RangerMSP Opportunities, users save time and increase data accuracy, as contact information can be pushed from RangerMSP to QuoteWerks, Quotes can be tracked and managed from within RangerMSP, and, upon completion, Quote amounts can be converted into RangerMSP Charge for easy billing.
Using the link between RangerMSP and QuoteWerks users benefit by being able to:
Create professional and customized QuoteWerks Quotes from within RangerMSP's Sale Opportunities window.
Link the QuoteWerks Quotes to RangerMSP's Sales Opportunities.
Easily update RangerMSP's Opportunity amount to match new Quote amounts.
Track Quotes in QuoteWerks or in RangerMSP Opportunities.
Push customer contact information from RangerMSP Accounts and Contacts database to QuoteWerks Quotes to save time and diminish manual data entry errors.
Manage complex Sales Opportunities that involves several different QuoteWerks Quotes - all can be linked into a single Sales Opportunity in RangerMSP.
Once the Quote needs to be turned into a charge, create a Charge in RangerMSP based on the Quote amount.
Open linked Quotes in QuoteWerks right from within the Sales Opportunity window in RangerMSP.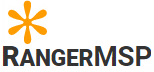 ConnectIT-MSCRM gives the QuoteWerks user the ability to link the current active QuoteWerks document to an existing Microsoft Dynamics CRM Opportunity.
ConnectIT-MSCRM is simple to use so there is no need for additional staff training - the quote processing clerk simply clicks the "Link document to MSCRM Opportunity" menu option from the QuoteWerks Tools menu, selects the Opportunity from the list and it's done!

ConnectIT-MSCRM features:
QuoteWerks users can link a QuoteWerks document to an existing Microsoft Dynamics CRM opportunity. Once linked, the opportunity will seamlessly update each time the QuoteWerks document is revised.
QuoteWerks users can re-link a document from one opportunity within Microsoft Dynamics CRM to another opportunity.
Intuitive and user friendly set-up. Simply click the Link to MSCRM Opportunity menu option from the QuoteWerks Tools menu, select the required Opportunity and let ConnectIT-MSCRM do the rest.
Multiple configuration options ensure that ConnectIT-MSCRM will work to suit your business requirements.
Supports Microsoft Dynamics CRM 3.0 Small Business and Professional editions.
Supports Microsoft Dynamics CRM 4.0 Workgroup, Professional and Enterprise editions.
Supports all editions of QuoteWerks 4.0 Build 17 and above.
With dpQWsync, QuoteWerks users can now create and update Sales Opportunities in ACT! with line item details.
dpQWsync features:
Creates and updates the ACT! Opportunity with the QuoteWerks document line item details upon saving the QuoteWerks document.
Line item details created in the ACT! Opportunity include manufacturer part number, item description, item cost, extended price, and quantity.
Supports ACT! by Sage Premium versions 9, 10, and 11.
Supports all editions of QuoteWerks 4.0.
*Please Note: Starting with QuoteWerks 4.0 build 49, QuoteWerks now has built-in line item support for ACT! Sales Opportunities. The dpQWsync add-on however, works with all builds of QuoteWerks 4.0.
Kaseya BMS is a next-generation business management solution that was built specifically to help MSPs spend more time selling and delivering services, and less time on non-revenue-generating tasks like billing and project management.
TanamiGold - integrating Pipedrive or ActiveCampaign with QuoteWerks by Gold Rush Technology
TanamiGold provides bi-directional integration between QuoteWerks and Pipedrive or ActiveCampaign. Each integration has slightly different functionality, which is determined by the application and the API features. While they are similar, they also have differences.
Add contact and address details to your quote
Link to a deal or create a new one (when saving the quote)
Map field values both ways between QuoteWerks and your CRM
Update a deal
Update or create a deal
Change pipeline and stage
Update the deal value
Create, Edit and Delete activities/tasks linked to the deal
Add notes to the deal
Create Address Groups, as a group of related custom fields and define them as an address
Control when the update to Pipedrive window appears by document status
Pulseway PSA is the ultimate Professional Services Automation (PSA) software to run every aspect of your business. Simple, easy and ready for anything, Pulseway PSA gives you crucial features such as ticketing, project management, accounting, CRM, time-tracking, invoicing, billing and help desk. The business world changes quickly - and MSPs need to react just as quickly to keep up with customer requirements. That's why Pulseway PSA is there to support you every step of the way.

QuoteLinx by TimeLinx Software
Professional Quoting & Quote Management for TimeLinx PSM, Sage CRM and Infor CRM
QuoteLinx and QuoteLinx+ are integrations that enable Infor CRM, Sage CRM, and TimeLinx™ users to create simple to elaborate quotations for products, services, and expenses with custom outputs to match your company's document look and feel. The native sequence of "Opportunity then Quote" is enforced adding sophisticated quoting and pricing capabilities, revision management, and electronic delivery, acceptance, signature and payment options.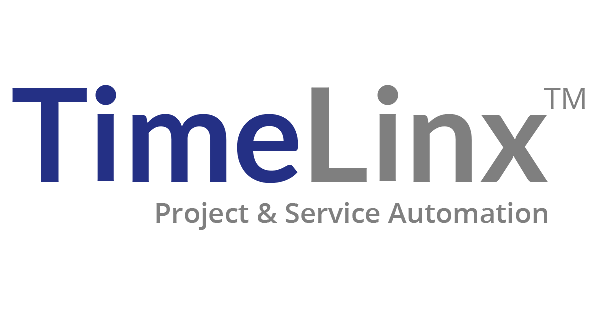 QuoteLinx features:
Sold To / Ship To fields in QuoteWerks are automatically populated with the Primary Contact from the InforCRM or SageCRM Opportunity.
Line-item details from QuoteWerks are seamlessly passed into the InforCRM or SageCRM opportunity including Discounts, markups, and formulas which are applied to groups of items in QuoteWerks passed into the CRM opportunity items. With the line-item detail, item costs are tracked, so you can calculate profitability from within InforCRM or SageCRM
Optional items for a quote are passed back to the Opportunity as $0 items and are not included in the Sales Potential of the Opportunity.
Users can create multiple revisions of a quote within a single InforCRM or SageCRM opportunity.
With QuoteLinx and TimeLinx, there are integrations with Sage100/200/300/X3, various Infor ERP Systems, QuickBooks as we as MS Great Plaines.
QuoteLinx+ adds enhanced quoting capabilities for professional services when also using TimeLinx PSM. With QuoteLinx+, items on a quote are moved into TimeLinx Projects when the Opportunity is marked as won and a Project is created. From the Quote, Products are copied into the Products area of a Project, labor items become Project Tasks, and items categorized as a maintenance or service contract becomes a Project Contract. This is all 100% configurable to meet any requirement. Labor selling prices and costs from the Quote are also transferred included, so profits and margins are computed on the fly.
The Wizard Systems integration between Sage CRM and QuoteWerks gives you the ability to launch QuoteWerks directly from the Sage CRM interface, passing with it the details of the current company and/or contact you have in front of you. Additional fields can be mapped from Sage CRM to custom fields in QuoteWerks to bring over other information like Salesperson's Name, Pricing Profiles of the Customer etc. Additional contact information for shipping and billing addresses can be accessed from the QuoteWerks interface, accessing the contact information directly from the Sage CRM database.
All saved quotations can be viewed within the Sage CRM interface and will be displayed relative to the current company, contact or opportunity. Previously saved quotations can be accessed by clicking on a hyperlink in Sage CRM, which will open the quote with QuoteWerks.


Integration Summary:
Create new quotes directly from Sage CRM, passing current contact details.
Create quotations linked to Sage CRM Opportunities (optional).
Access the Sage CRM contact information for shipping and billing address details.
Display quotation summary information in the Sage CRM interface.
Launch previous QuoteWerks quotations from Sage CRM and open them in QuoteWerks for editing
Tigerpaw CRM+ by Tigerpaw Software, Inc.
The Tigerpaw link enables QuoteWerks users the ability to directly pass their quoted products and/or services into new or existing opportunities within their Tigerpaw CRM+ system. Users can also retrieve their QuoteWerks product databases into the Tigerpaw CRM+ price book ensuring that the user's complete product line is available for work orders and CRM side reporting.

Tigerpaw CRM+ integration features:
Upon importing the QuoteWerks document into Tigerpaw, if an item does not exist in the Tigerpaw price book, the item will automatically be created.

Tigerpaw can retrieve bundles and grouped configurations from the active QuoteWerks document and convert them to assemblies in Tigerpaw.

Support for QuoteWerks price and discount modifiers.

QuoteWerks Optional and Comment line items are fully supported in Tigerpaw.

QuoteWerks blank lines and subtotal lines (not needed by Tigerpaw) are removed during the Tigerpaw retrieval process.

Supports USA and Canada tax schemes.
The integrated solution for QuoteWerks and Zoho CRM. Our solution can be easily customized on your request. You'll be able to track your clients and business easily on QuoteWerks and Zoho CRM by using QW-Zoho CRM SyncApps. You can download the demo version and give it a try.


Zoho Integration features:
Sync customer and contacts in Zoho CRM to QuoteWerks
Drive your QuoteWerks estimates from Zoho customer lists
Sync Quotes from QuoteWerks to Zoho CRM
Supports QuoteWerks for Access and SQL Server versions
©1993-2023 Aspire Technologies, Inc.
407-248-1481 (9am-5pm ET M-F)