QuoteWerks Integrates
with D & H
The QuoteWerks Integration with D & H

The QuoteWerks integration with D & H enables you to:
Search for Products without having to Import a price file using the QuoteWerks Product Content Subscription with PartLocator
Include Product Pictures and Spec Sheets for D & H Products on your Quotes and Proposals
Submit Online Orders with D & H saving your purchasing department valuable time
Retrieve Order Status updates from D & H including Shipping Tracking numbers and Serial numbers
North American Integrations with D & H
QuoteWerks integrates with D & H in multiple countries: United States and Canada. Please see how QuoteWerks integrates with each country on our Distributor Integration page.
D & H Real-time Pricing and Warehouse Availability
Your cost for D & H products is constantly changing. The warehouse availability for the products that you are purchasing is also always in flux. With QuoteWerks, you can easily retrieve your D & H real-time distributor pricing and warehouse availability when quoting and also before purchasing from D & H.
Working with D & H Products
The D & H product catalog is constantly changing. With the QuoteWerks Product Content Subscription powered by Etilize you do not need to import or maintain a D & H product database. The QuoteWerks Product Content Subscription also provides you with Customer Friendly Descriptions, Product Images, Spec Sheets, and more.
QuoteWerks PartLocator for D & H
Etilize provides the QuoteWerks Product Content Subscription with many of the products available from D & H. New products and products that Etilize does not have complete specifications for are not available in the Etilize feed, however. Etilize does not always have D & H part numbers for items in it's database either. The QuoteWerks PartLocator solves these issues. Every night, we import the full D & H parts list and supplements the information returned from Etilize.
Procurement with D & H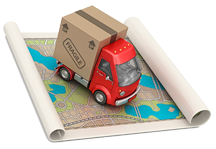 Our complete Distributor Integration retrieves your D & H pricing & availability, places electronic orders and tracks your shipments, serial numbers, & receiving with D & H.
©1993-2023 Aspire Technologies, Inc.
407-248-1481 (9am-5pm ET M-F)