QuoteWerks Integration with Amazon Business
Integrated Search and Purchasing with Amazon Business
QuoteWerks has Amazon Business Integrated Search enabled for Product Search
Unfortunately, not all quotes become orders. This is why the ability to find and quote the correct item quickly is important. With Amazon Business Integrated Search available from within QuoteWerks, Amazon Business customers have easy access to the entire selection offered by Amazon.
Note: The pricing returned via the Amazon Business Integrated Search is your Amazon Business price - not generic Amazon website pricing.
When the Amazon Business customer's quote is accepted by one of their customers, QuoteWerks automatically converts the quote to an order with items ready to be purchased from Amazon Business.
Want to learn more? Read the QuoteWerks Fact Sheet for Amazon Business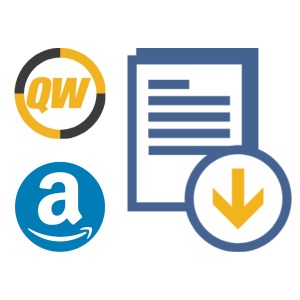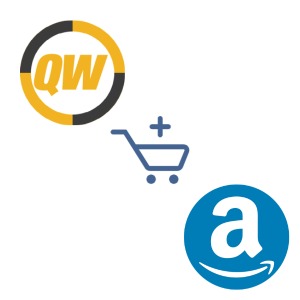 Send Orders Directly to Amazon Business
Amazon Business and QuoteWerks provide a new, convenient way to purchase products for your client engagements. We're working with Amazon Business to provide you with an integrated solution that helps to streamline your processes and makes it easy for you to procure products and supplies for your business.
Amazon Business combines the selection, convenience and value customers have come to know and love from Amazon, with new features and unique benefits tailored to the needs of businesses. Amazon Business provides easy access to hundreds of millions of products. Now you can conveniently purchase the products you need, save time, and streamline the projects you're working on.
Get Started with QuoteWerks and Amazon Business
Create a Free Amazon Business Account
Amazon Business accounts include business-exclusive price and quantity discounts on hundreds of millions of products. Plus, FREE Two-Day Shipping for eligible orders with Business Prime. You can register for a FREE Amazon Business account today.
Quote Amazon Sourced Products
Search and build quotes for products available on Amazon Business within QuoteWerks Product Lookup. You can easily see pricing and product information, and if the item is Business Prime eligible. Prices displayed in QuoteWerks Product Lookup are from Amazon.com, and may be different from the prices offered on Amazon Business. Prices of products included in your quote are subject to change until the order is placed.
Place Orders with Amazon Business
QuoteWerks integrated purchasing makes it easy to create Purchase Orders and send them directly to your Amazon Business account. You will receive an email confirmation from Amazon Business once your order has been confirmed and received by Amazon Business. You can also check your order status through your Amazon Business account.
Why Amazon Business
Business-Only Pricing
Receive exclusive price and quantity discounts on more than 5 million products.
Consolidate Suppliers
Gain visibility into how your business is spending on Amazon Business with analytics and a consolidated view of purchasing by supplier.
Payment Solutions
Choose the payment method that works best for your business, whether it is a purchasing card or a line of credit.

Note: The Amazon Business Integration is included in the Corporate Edition with the Real-time Module license and Product Content Subscription. The QuoteWerks integration with Amazon Business is currently only available to customers in the USA. To find out more about what Procurement functionality is included in each QuoteWerks edition, use the QuoteWerks Purchasing, Procurement, and Receiving Comparison Matrix.
©1993-2023 Aspire Technologies, Inc.
407-248-1481 (9am-5pm ET M-F)