The following feature was added in QuoteWerks 3.0 Build 29 that was released on 05/09/2003.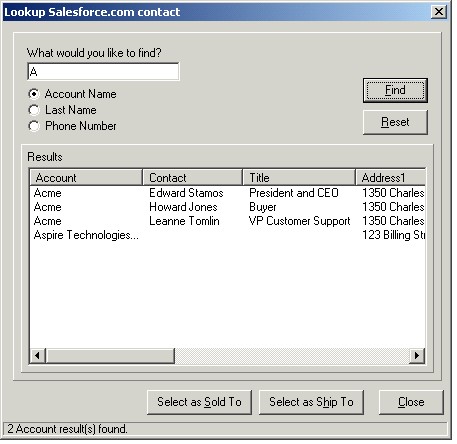 QuoteWerks now supports salesforce.com, this adds to the list of many CRM packages that you can already choose from. The salesforce.com integration will enable you to pull in the contact information that you have in salesforce.com, create an attachment on the account you have in salesforce.com, and create a sales opportunity. Please click on the link to find out more about this integration.
©1993-2019 Aspire Technologies, Inc.
407-248-1481 (9am-5pm ET M-F)