The following feature was added in QuoteWerks 4.0 Build 51 that was released on 10/22/2009.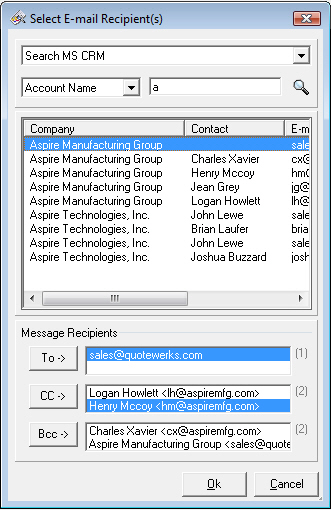 For MS CRM 4.0 users, on the newly redesigned Select Email Address window, there is now an option to "Search MS CRM" for an email address. You can search your entire MS CRM database for an email address, searching by Account, Name, or Phone.
©1993-2019 Aspire Technologies, Inc.
407-248-1481 (9am-5pm ET M-F)