The following feature was added in QuoteWerks 4.0 Build 44 that was released on 01/21/2009.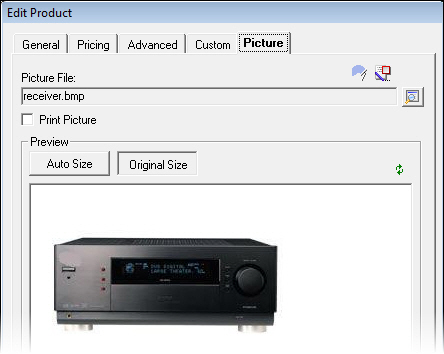 On the Picture tab of the Edit Product window, there are now buttons to view the picture as [Auto Size] or [Original Size]. The Auto Size option resizes the image while respecting the aspect ratio.
©1993-2019 Aspire Technologies, Inc.
407-248-1481 (9am-5pm ET M-F)