The following feature was added in QuoteWerks 4.0 Build 44 that was released on 01/21/2009.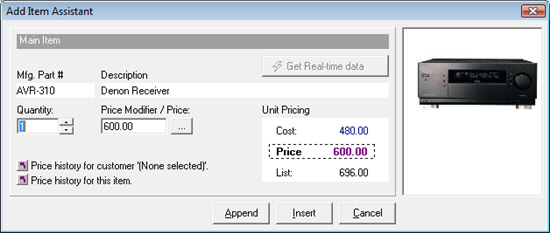 On the Add Item Assistant, if a picture is available for the product, it will be displayed. You can also double-click on it to open the picture using the default application associated with the picture file type.
©1993-2019 Aspire Technologies, Inc.
407-248-1481 (9am-5pm ET M-F)