The following feature was added in QuoteWerks 4.0 Build 35 that was released on 04/04/2008.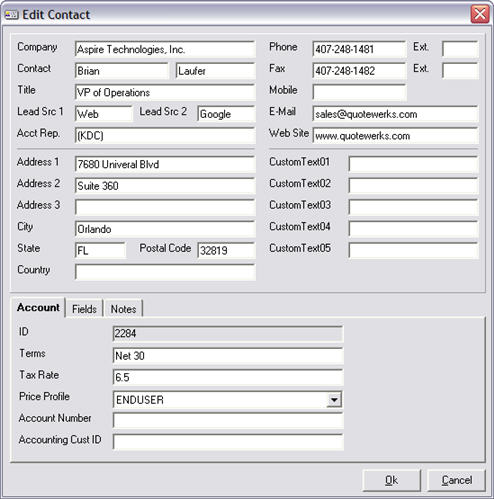 Added fields AccountRep, LeadSource1, LeadSource2, CustomText01, CustomText02, CustomText03, CustomText04, CustomText05, CustomText06, CustomText07, CustomText08, CustomText09, CustomNumber01, CustomNumber02, CustomDate01, CustomDate02 fields to the QuoteWerks contact database. Also added DataLink support for all these fields.
©1993-2019 Aspire Technologies, Inc.
407-248-1481 (9am-5pm ET M-F)