QuoteValet Payments - BNG & ConnectBooster
Automate Getting Your Business Paid
QuoteWerks has partnered with BNG and ConnectBooster to streamline your company's process of receiving payment via QuoteValet. In addition to the supported Gateways, QuoteValet has a more integrated solution with both BNG and ConnectBooster.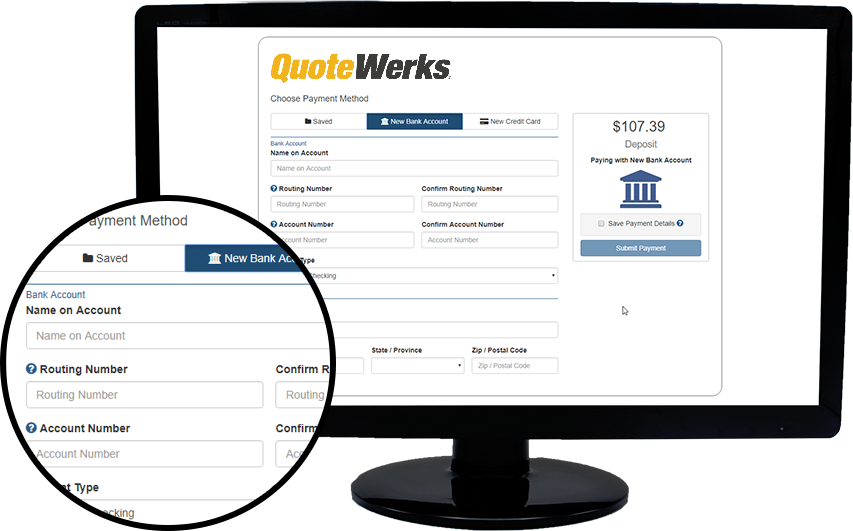 The integration assures any accepted quote, with a payment, will be pulled into the BNG or ConnectBooster secure payment gateway vault and saved. You can then add that payment record in QuoteWerks when you want to set up an auto agreement. You'll never have to ask a client to submit a payment method or login to your ConnectBooster payment portal, ever again.
Standard Features
Utilize your existing BNG merchant account! (saves on extra fees)
Accept ACH (Electronic Checks), directly on quote acceptance template
Accept Credit Card payments, directly on quote acceptance template
Ability to save payment information and share to your ConnectBooster portal for future use - automatically
Flexible AutoPay / Recurring Payment Options
Payment Reconciliation to the Accounting Software
Customizable/Branded Portal (logos/colors & ad-cards)
Easily grant client users portal access
Automated New Invoice Notifications
Automated Invoice Past Due/Collection Notifications
Automated Account Summary Notifications
Email History Tracking
Automatic and on-demand integration sync capabilities
Standard Benefits
Simplify the PCI Compliance process
Save 2-4 Hours A Week On Redundant Accounting Tasks
Lower Accounts Receivables By 30 Days
Increase Billing Transparency With Customers
Accept Payments with less PCI Compliance Responsibility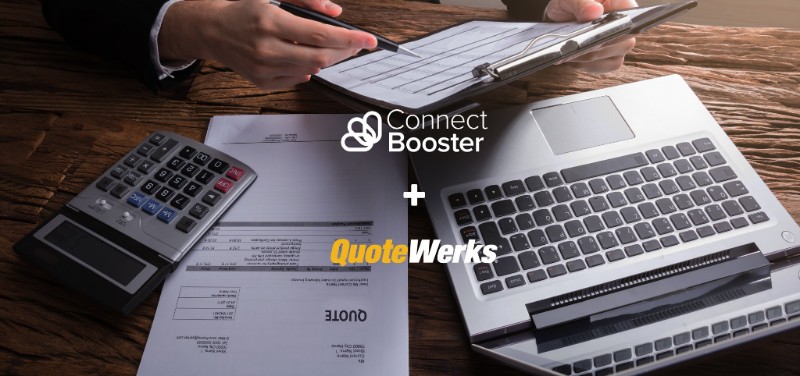 Learn more about
ConnectBooster and QuoteWerks
.
©1993-2023 Aspire Technologies, Inc.
407-248-1481 (9am-5pm ET M-F)