When an external application attempts to access QuickBooks, QuickBooks will prompt you to grant access to the application. The integration between QuoteWerks and QuickBooks is no different. The first time QuoteWerks communicates with QuickBooks this access will need to be granted to QuoteWerks.
1. Log into QuickBooks as THE "Admin". Then switch it to single-user mode.
2. In QuoteWerks, click on the QuickBooks icon, then click on the Setup Button in the bottom left.
3. QuickBooks should start flashing, click over to it and you should see the screen to allow QuoteWerks access to QuickBooks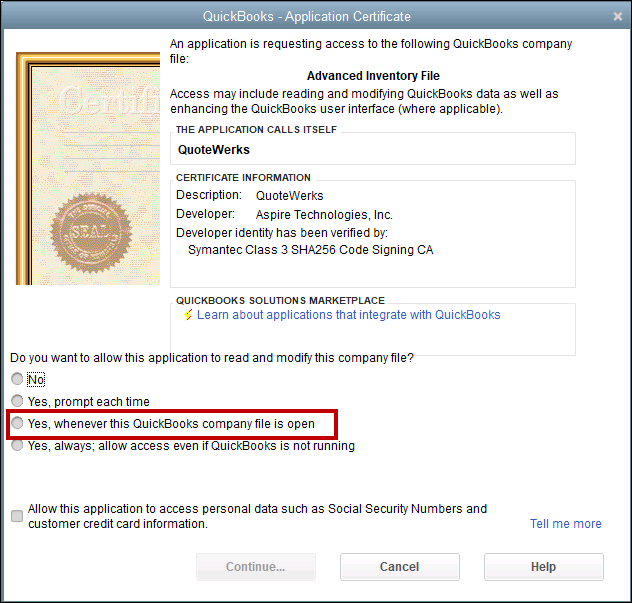 4. Click Continue. QuoteWerks should be able to communicate with QuickBooks now when the company file is open.
To remove QuoteWerks access rights from QuickBooks, go to the Edit -> Preferences menu. Select the 'Company Preferences' tab and the 'Integrated Applications' icon from the list: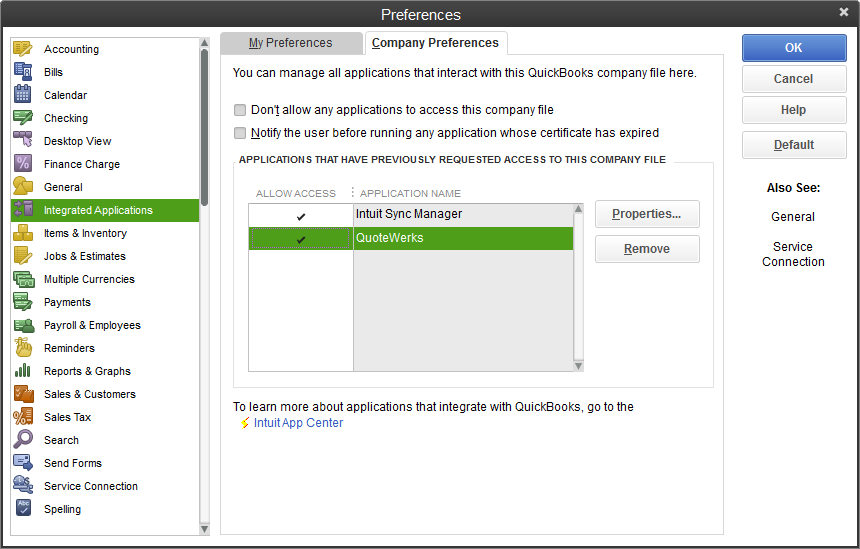 To remove access rights for QuoteWerks select QuoteWerks from the list of Application Names and click on the [Remove] button.
Related Topics: