Accepting Payments on QuoteValet Quotes
Typically, you'll upload a QUOTE to QuoteValet, your customer will accept it with an electronic signature, and then your customer will be able to provide a credit card payment.
Accepting Payments on QuoteValet Orders
If you want to upload a document to QuoteValet, skip the electronic acceptance requirement, and go directly to accepting a credit card payment, you can upload an Order to QuoteValet. Since it's already an Order, you can send this type of document to your customer simply to have the customer provide payment for it.
To do this, start with an Order type document in QuoteWerks by selecting the File -> New menu, and then choosing Order.
Create the new Order, add your products and services to the document, save it, and click on the Print menu -> [Upload to QuoteValet] button. See Uploading Documents to QuoteValet for details.
Once the Order is uploaded, the customer can view what they're purchasing, and then click the link to pay.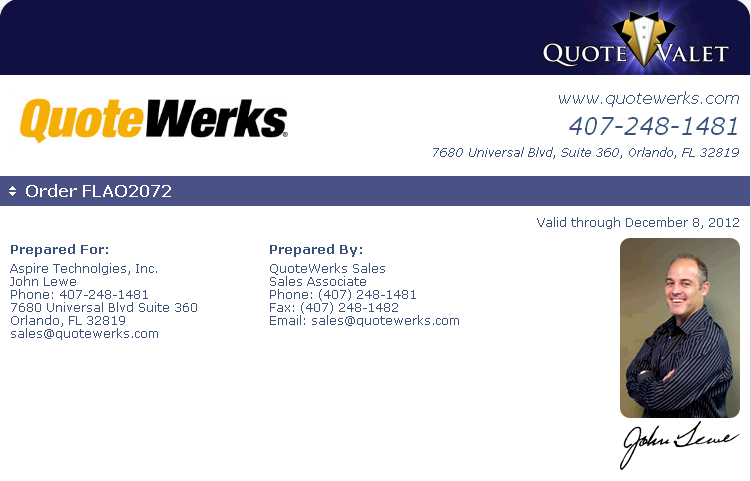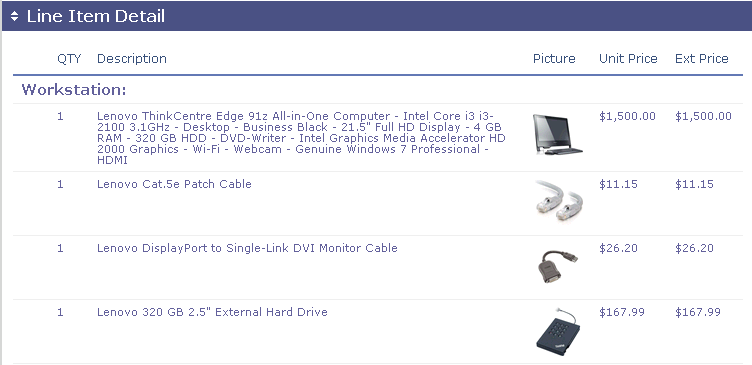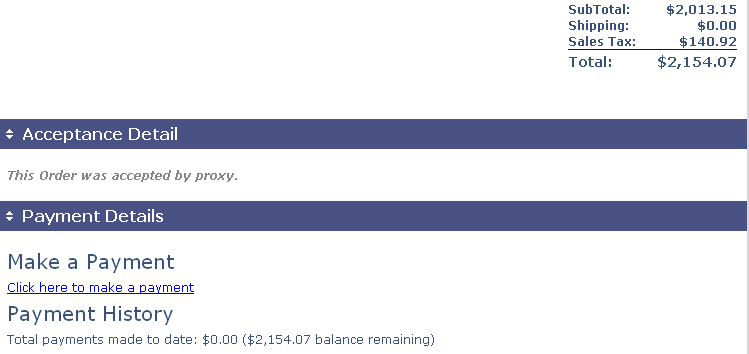 Accepting Payments through QuoteValet
After a quote has been accepted in QuoteValet, if you've set up a payment gateway(s), your customer will be able to pay through QuoteValet.
A Click here to make a payment link will appear on the layout. Once a customer clicks on the Click here to make a payment link, they will be brought to the QuoteValet payment screen.
The amount required for payment will be listed on the right hand side. This will include the deposit amount set in QuoteWerks. Once a payment has been submitted, an email notification will be sent to the sales rep notifying them that their payment has been processed.
Partial Payments - QuoteValet
If the customer only makes a partial payment, the amount will be updated to reflect the remaining amount that has not been paid. There will also be a payment history at the bottom of the payment page that displays the payment history for this document.
The PAYMENT notification email subject line will display the payment reference (such as "Deposit") and also the remaining balance when a partial payment is made.
| | |
| --- | --- |
| Note: | For information about accepting payments by proxy (such as a company check) or sending a request for payment e-mail, see QuoteValet Tab. |
Related Topics:
•Customizing QuoteValet Templates
•Uploading Documents to QuoteValet
•QuoteValet Tab on the Quote Workbook